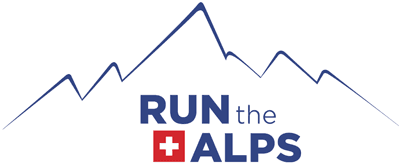 Run the Alps Guide to Trail Running in the Alps
Run the Alps Guide to Trail Running in the Alps
For those of you considering a Run the Alps trip, here's the first thing you'll receive when you sign up with us. One part useful info, one part daydreaming, we hope you get pulled into the stories and photos, until the day comes that you're here in the Alps with us!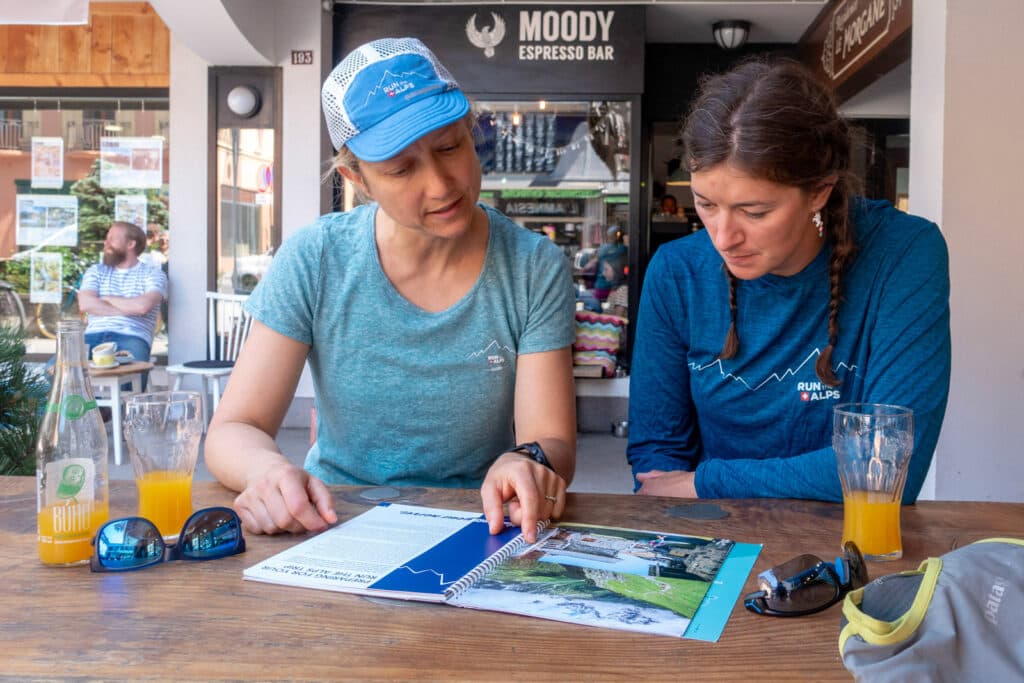 Are you joining Run the Alps on a guided or self-guided trip?
Great! Trail running in the Alps is a unique experience. With over 100,000 kilometers of paths throughout France, Italy, and Switzerland, the choices are practically unlimited.
To prepare, Run the Alps has gathered everything you need to know into one 58-page full-color book— our Guide to Trail Running in the Alps. It's available exclusively to guests coming on our trips.
What's inside? You'll get info about what to expect when it comes to in-country travel, accommodations and local culture, the low-down on the trails, life at mountain huts and much more. US Patagonia trail runner Krissy Moehl has written a thorough training guide to help you prepare for the trails, too. Plus, you'll find inspiring photographs and a special chapter on packing for both a day out on the trail and around town.
Take a quick look:
Here are a few excerpts to give you a sense of what's inside:
What to Expect
Tipping is less common in the Alps than in many other places, and tips are generally limited to a franc or euro or two, a bit more for a nice dinner out.
So…What's the Trail Running Like?
You may find trail running in the Alps to be rather vertical. Expect to spend plenty of time running or fast hiking your way uphill. On a positive note, the trail builders often had flocks of sheep or herds of cows in mind when planning their routes, so switchbacks abound.
If you see a chalet in the distance with a flag flying, chances are good it's one of the many mountain cafés that dot the landscape here. They'll astound you with their range of wines and fresh-baked tarts, in the most improbable of remote mountain locations.
(In fact, the cafés are so memorable, we launched a tour designed around our favorite scenic places to enjoy un café and pain au chocolat: our Culinary Trail Tour of the Alps!)
On the Trail
One of the really excellent aspects of trail running in the Alps is that fresh, potable water is plentiful. Tap water is almost always drinkable. If it's not, there will be a sign – usually a picture of a cup with a slash through it.
Pro Tips
Our Guide to Trail Running in the Alps includes suggestions and ideas from more than a dozen long-time Alps trail runners, including Run the Alps' founder Doug Mayer, several of our Senior Guides, and top trail runners like Black Diamond sponsored Skyrunner Hillary Gerardi, UTMB winner Krissy Moehl, and others.
We hope you enjoyed this sneak peek! When you sign up for a Run the Alps trip, your own Guide to Trail Running in the Alps will be sent to you, so you can start daydreaming— and planning— as soon as you like.
A few sample pages from the Run the Alps Guide to Trail Running: