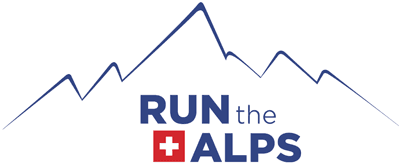 Pablo: The Man Behind a Remarkable Sierre-Zinal Record
Pablo: The Man Behind a Remarkable Sierre-Zinal Record
Back before GPS watches, back before compression shorts, Gu, Facebook and Strava, trail running was simple: old shorts, a pair of shoes, and the desire to move quickly through the mountains.
It still can be that way, of course. That's a matter of personal choice. U.S. trail running legend Pablo Vigil makes that point, and it's one worth remembering while we are pushed products from every direction. What's really important is to run. Period.
Pablo should know. He's as highly accomplished as any U.S. trail runner, ever. (For a great interview, see Joe Grant's conversation with Pablo.) In the years since his retirement from competitive running, however, he's led the way in reminding all of us who lace up our shoes and head out the door about the importance of stripping away the artifice.
Among his accomplishments, Vigil won one of Europe's most prestigious trail races, Sierre-Zinal, four times in row, from 1979 through 1982—a record that stands to this day.
How'd it come about? Here's the story.
Run the Alps: Can you tell us about your years of trail running leading up to Sierre-Zinal? What was trail running like then?
Pablo: It was very minimalistic and basic. I used to run in old street shoes or even bowling shoes, or shoes that I got in a junk store for fifty cents! I'd run barefooted on dirt roads. We used cut-off pants for shorts.
There was nothing fancy about it at all. The few runners there were, were experimenting with raisins for food, and drinking out of rivers— or simply not drinking at all.
Looking back on that evolution of mountain and trail running, and the road-racing boom, has been special.
Back in the sixties there were a few mountain runners in Colorado. The true pioneer, in my mind, was Rick Trujillo from Ouray—he started back in the fifties.
Rick is one-of-a-kind. He lives and breathes mountains. He has a genuine, gritty passion for mountains, mountain running, and the flora and fauna. He is also an accomplished geologist and has climbed some of the highest mountains in the world. He has been a great source of inspiration to me. We've spent many great times in the mountains around Ouray, where he grew up and still resides. I'm lucky to have him as a friend.
Run the Alps: You were already pretty accomplished by the time you first won Sierre-Zinal in 1979!
Pablo: Yes—I had already competed in a dozen seasons of cross-country, indoor and outdoor track at Adams State University in Alamosa, Colorado.
I trained under Dr. Joe Vigil. He's no relation, but I love to tell people all over the world that he's my father. Coach Vigil had the greatest impact on me as a runner. He's an amazing coach, motivator, mentor, and friend.
I had also had lived in Boulder, and trained with Frank Shorter, who at that time was already a gold medal Olympian—he won the gold in the '72 marathon in Munich. I had run with Rick Rojas, a U.S. National Cross Country Champion, and Garry Bjorklund, who had represented the U.S. at the Olympics in '76.
I've been blessed with a few great role models. We are all carried on the shoulders of giants.
Run the Alps: You won Sierre-Zinal four years in a row, from 1979 –1982. You won with times that, more than thirty years later, are still extremely competitive.
That's a remarkable streak, and one that's likely to stand for long time. How'd it come about?
Pablo: Chuck Smead, whom I consider to be the original U.S. pioneer of the European mountain running scene, was the guy who helped me get to Sierre-Zinal. He had been there and won the race in 1977. Chuck, for those who don't know the name, was really one of the pioneers of U.S. mountain running. He was following in the footsteps of guys like Rick Trujillo.
At that time there was no Internet, of course. So, about the only info I had about Sierre-Zinal was hearing it from Chuck.
I was fully prepared. I had a lot of experience heading into Sierre-Zinal. I had done marathon training, and high mileage at high altitude. I had lots of experience in collegiate racing, and road, track, and cross-country races. And, the year before that first win, I was a member of the 1978 World Cross Country team at Glasgow, Scotland. We finished second. Guys like Bill Rodger, Craig Virgin, and Guy Arbogast were on that team, too.
I did go on to win four consecutive victories. To this day, I'm the only men's racer to do so. Ana Pirchrtova, from the Czech Republic, did tie my record many years later, but no men's runner has done it yet.
Not many U.S. mountain runners have won Sierre-Zinal, either. Just me, Chuck Smead, Megan Lund and Stevie Kremer.
A year after my first Sierre-Zinal win, in 1980, I ran a personal record in the marathon of 2:15:19.
Run the Alps: The Sierre-Zinal valley, Val d'Anniviers, is really strikingly beautiful. [Race Founder] Jean-Claude Pont told me you fell in love with the area.
Pablo: Alps, cows, the French language, glaciers… what's not to like? I kiddingly asked Jean-Claude that if I won the race three times, would he give me two acres of land? Who needs medals, trophies, and T-shirts!
Run the Alps: So…. Are you a landowner in Zinal?
Pablo: I'm not, but many people think I am! I have been returning to this valley for more than 30 years. Now, I am seeing second and third generations participating in Sierre-Zinal.
Run the Alps: What do you make of mountain and trail running today?
Pablo: It's all the rage, around the world.
The technology, the fabric and apparel, the high-tech watches and cameras, the supplements, gel and drinks, the sponsors, logos, blogs, and all the experts ad nauseam! It's all rampant and very sophisticated. There's a lot of crap out there.
Run the Alps: You've always stressed simplicity in running.
Too many people have bought into the idea that a product or tech gadget or a company will make you a better, faster athlete. To a certain degree, it might be true. But mountain running, trail running and road running are all very basic. Without a genuine passion and love of the sport, and lots of perseverance and suffering, practicing and learning, all those products are pretty useless.
I have a big concern that too many young runners are doing ultras. It's too much, too soon, and they get injuries. They need to build up gradually. I think there are some rare exceptions. Kilian Jornet is one. Kilian is also the epitome of simplicity—there's no overkill with him.
Run the Alps: And what about the runners? Have they changed?
Pablo: Yes! When I started, it was only crazy, eccentric types trail running. It was almost entirely men, too. Today women are just as fanatical and crazy, which is great for the sport.
Despite all of the great products, though, few of the runners now are really running well. Back in the day, there were more faster runners when you compare times—and it's especially true, when you consider what they had to work with. Sierre-Zinal is a case in point: A handful of runners are running very well, but the majority are simply participating, That's great for the sport, of course.
Run the Alps: What are you up to these days?
Pablo: I am doing whatever I can do to promote the sport, inspire new runners, and pass the torch.
The evolution of this sport has been great! "What a long, strange trip it's been," as the Grateful Dead song says.
Run the Alps: One of those things you're doing is heading to the Pyrenees to help Kilian Jornet's dad with some races. Can you tell us about that?
Pablo: Yes, at the end of next month I'll be taking off to help Eduard Jornet with his series of weeklong races at Volta Cerdanya Ultrafons 2015. I will assist with children's races, the handicap races, clinics, and visiting schools. I also will be near Madrid to help out in similar races.
Run the Alps: How'd that come about?

Pablo: Last summer, I spent a month in the Pyrenees and the Catalonia area of Spain, with Kilian Jornet's dad, Eduard. I hiked all over the Pyrenees and stayed in some of the mountain refuges where Kilian grew up.
While I was there I helped with the logistics of a number of races. The response was amazing. Europeans can't get enough of ultras! It was a wonderful experience. Ultra and trail racing are exploding exponentially over there, and globally, too. Women and young people are becoming involved, too! This is great for the sport.
In early June, I plan to once again return to Catalonia to help Eduard.
Run the Alps: This is the world in which Kilian starting running as a boy.
Pablo: I've mentioned my concern for young people. But there are exceptions, and Kilian is one. I understand why. Kilian was already adapting cardiovascular training at around five years old — by skiing, hiking, and living at altitude in the Pyrenees.
His parents and sister are prime examples of tough-real-deal mountain people that simply live and breathe mountains all year-round—running, hiking, and skiing. They are very cultured, erudite, and rugged people—an amazing synthesis! They have a great love and respect for the environment, the flora, fauna, and culture of mountains. They have been super parents to Kilian and his sister, Naila.
There is a great video of me visiting Ridolaina School. This is where Kilian's mother Núria teaches, and where Kilian and his sister, Naila, went to school. (You can see the video here.)
Run the Alps: Any words of wisdom for readers?
Pablo: My advice to ultra runners, trail runners, young and old runners: Ease into it. Ask yourself: "What level do I want to take my running to?" At any level, ultra and trail running are not easy and will require lots of effort and hard work. Without love, passion, and perseverance, all the glitzy hi-tech won't be of any benefit.
Keep it simple, be flexible; learn as much as you can from real runners, clinics, and books, and most of all, HAVE FUN! Enjoy it. When you dread racing and training, find a new passion.
I hope this interview inspires at least one person to follow his or her passion. Or take up a new one!
Run the Alps: What are your passions these days?
Pablo: Running, playing guitar, reading, traveling, learning!
Run the Alps: Will we see you at Sierre-Zinal?
Pablo: I will be back at Sierre-Zinal this summer. I'm lucky that at 63 years old, I continue milking a dead cow after almost 48 years of running.
Equipe U.S.A to Sierre-Zinal should be a great one this year!
Editor's Postscript: While Sierre-Zinal is an iconic race, and Pablo's record quite remarkable, what's more notable, perhaps, is how he keeps it all in perspective. What really matters? Keeping the passion alive, and passing the torch to the next generation, as he says in this video with Kilian Jornet.
When all the discussions about records, speeds, and comparisons are done, one thing remains: Our trail running community is fortunate to have guys like Pablo Vigil.
For more information:
Sierre-Zinal race web site.
Sierre-Zinal: How to Do It.
Why Sierre-Zinal is the Best Trail Race in the World.