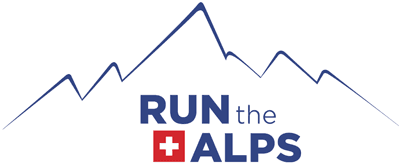 Picking up the Pace: Run the Alps Q&A with our Very Speedy Staff Writer
Picking up the Pace: Run the Alps Q&A with our Very Speedy Staff Writer
This summer, Run the Alps added a new position to our list of seasonal crew – intern and staff writer. Julia Maxwell, a recent graduate of Stanford University in Palo Alto, Calfornia, joined us in Chamonix in June and will be staying through the end of August. Julia splits her time between Run the Alps and our partners at Alpinehikers, and moves between our office apartments in Chamonix, France and Murren, Switzerland.
One thing the Run the Alps staff has discovered about Julia, aka "JMax": She's fast. Very, very fast. She handily won her first trail race in the Alps, the venerable Nid d'Aigle, now in its 38th year. A week later, she won a Chamonix valley race, Argentrail, coming in 11th overall. Now, she's turning her attention to a much more formidable race; the 31km, legendary grandfather of Alps trail racing – Sierre-Zinal.
Run the Alps: Tell us a bit about your running.
Julia: I grew up on trails of Mount Tamalpais, in Marin County, in Northern California. Both my parents are accomplished runners, so when I was little, I thought running was something every grown-up did in the morning. They used to push me and my brothers in jogging strollers for miles up and down the hills of Mount Tam. When we got a little older, family hikes followed by pancake brunches were a weekend ritual.
One morning when I was 12, I asked my mom if I could go out on a run with her. We jogged for about a mile on a flat trail called Crown Road before I was exhausted, but I stuck with it and pretty soon running became became my favorite part of the day. I loved everything about trail running – being outside, seeing myself improve, the feeling of flight you get when you're moving fast. The first race I ever did was the Dipsea. (Editor's note: The Dipsea is an internationally-renowned and unique trail race in Northern California. Younger and older runners get a time handicap based on their age. First run in 1905, it's also the oldest race in the US. In its own special way, it's a prestigious event.) I finished 4th at age 13. After that I was hooked; I loved the energy and the camaraderie of the trail racing community. Once I entered high school, I became really focused on competitive cross country and track.
Run the Alps: You got recruited to Stanford University, which has one of the best track programs in the country. What was that experience like?
Julia: I feel really lucky to have competed for Stanford. I got to train alongside teammates who are not only some of the best up-and-coming track runners in the US, but also incredible human beings. They excel in all areas of life but are humble and grounded. They lead through example, they lift each other up, and they are happy to see others succeed.
Though I feel lucky to have been a part of the team, the structured training system at Stanford wasn't conducive to my particular body. I struggled a lot with injury and never felt like I reached my full potential on the track.
Overall, being a part of the Stanford team helped me learn a lot about myself as both a runner and a person. There were moments where I found myself confronted with tough questions: "Am I built for this? Is this what I'm supposed to be doing?" In the end, sticking with it really came down to my love for running. I still believed that I hadn't yet reached my limits in the sport, especially when it comes to longer race distances like half-marathons and marathons. And, of course, there's trail running, too! Even though I've only done two races so far in the Alps– and pretty low-key ones at that!– being in this trail-running mecca has reignited my love for competing.
Run the Alps: You're out of that structured environment now, back to trail running, and doing your own thing. How does that feel?
Julia: It feels great. In a lot of ways, getting back on the trails feels like a return to self. Being in the trail running environment here in the Alps, I remember why I fell in love with running and racing: to push my boundaries, explore beautiful places, and meet people who see the world in a similar color to me. The trail running community is full of so many cool and crazy events and people. I feel so excited and lucky to be a part of it now.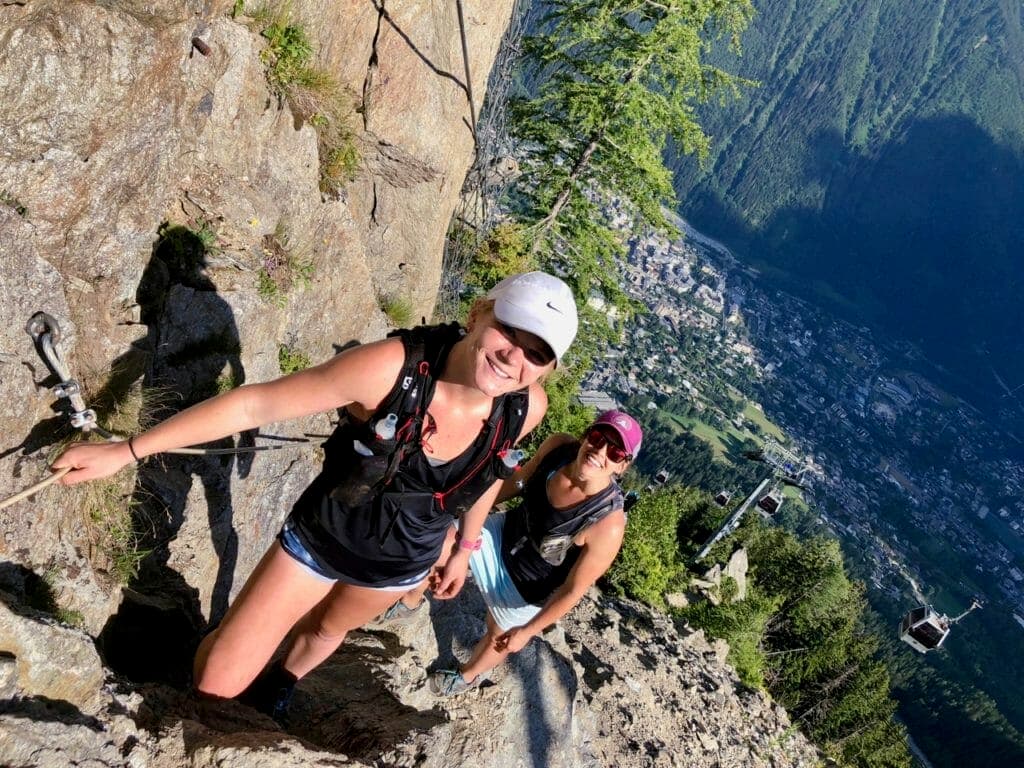 Run the Alps: What's next – other than more writing for Run the Alps, that is?
Julia: Right now I'm getting excited to race Sierre-Zinal on August 12th. That'll be my first really competitive experience in the Euro trail racing scene. I've heard it's an incredible event. The course is amazing – a massive climb in the first 10 km, followed by some beautiful, fast rolling sections and then a crazy steep drop in the last 2km to the finish. After that… we'll see! I'm loving every trail run and race that I've done so far. I'm looking forward to seeing what's next.
Run the Alps: Good luck with Sierre-Zinal, JMax! Want to go for a run? Can you give us a 30 minute head start?
Julia: For sure! But you don't get a head start if the run involves a ton of technical climbing or super steep descents – I've still got a lot to learn on those trails!