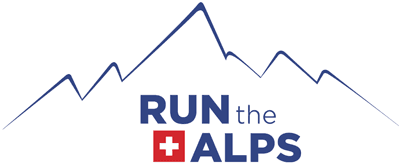 Published: Your Grades for Our Run the Alps Guides
Published: Your Grades for Our Run the Alps Guides
Our Run the Alps guides got their end of the year grades, and, for the first time, we are sharing the results with everyone, publicly.
Why? Simple. Like a parent seeing their son or daughter's stellar report card, I'm proud. Our guides are some of the best people I know.
The fact is, Run the Alps is more like a community than it is a workplace, and over the years, our guides and staff have become some of my closest friends. We are there for each other, not just at work, but in matters personal and professional. And, of course, we trail run and trail race together throughout the year.
These grades– verbatim comments, actually– are part of an end of trip survey we ask our guests to complete.
Before I share these unfiltered comments, let me back up for a moment.
When I started Run the Alps, I was faced with a predicament: how to promote what we offer.
I was passionate about trail running in the Alps. I wanted to share it with others, but I didn't know the first thing about marketing. Nor was I particularly interested in it. From a very early point, I decided I wouldn't "sell" Run the Alps trips. Tables turned, I don't like the feeling someone is trying to push something on me. If I need that feeling of being upsold, I'll head to a car dealership and ask about the deluxe floor mats. I don't care to be marketed "at," and I assume others don't care much for it either. It may be effective– presumably, it is– but it's simply not in sync with our values as a company.
Instead, I decided I would take a simple, strategy-free approach. I would share what we were doing, and try my best to communicate the passion our Run the Alps staff have for trail running here in the Alps.
In those early days, as I wound down a prior career at National Public Radio in the US, I had a quote torn from an old copy of Trail Runner magazine taped to the wall in my office. It said, simply,
Don't ask yourself what the world needs. Ask yourself what makes you come alive, and go do that, because what the world needs is people who have come alive.
The quote is from writer, philosopher, theologian and US civil rights leader Howard Thurman. (Thurman, who died forty years ago, was a remarkable person. If you read just one thing about this holiday season, make it his poem I Will Light Candles this Christmas.)
Run the Alps has grown a lot since those days nearly ten years ago. The quotes above my desk have changed, too. Thurman's quote still rings true, but today, settled in a home above Chamonix, having moved desks more than a few times in the intervening years, the quote I look at is from the modernist painter Marc Chagall. He said, "When I create something from my heart, almost everything goes well."
Chagall's quote guides everything we do at Run the Alps. It has guided us through decisions about hiring, it has led us through hard decisions during Covid, and, in a very fundamental sense, it has informed nearly everything about our trips.
What does any of this have to do with the reviews of our company and guides?
Well– and apologies for a moment of shameless bragging— I think it's working.
Let me explain. I have learned along the way about something called a "Net Promoter Score." (Can you tell I have an aversion to marketing?) In short, it's a score based on the question, "Would you recommend Run the Alps to a friend?"  It's considered to be among the most important of all survey questions for a business, arguably the most important.
On this question this past year, we scored a perfect 10 out of 10… on every single survey. Business friends tell me that's unheard of, that it never happens.
But there it is.
A perfect score.
That speaks volumes about our staff and guides.
To a person, they are people who are doing what makes them come alive, and they are all, I believe, guided from their hearts.
And behind our guides is our staff. They are the most caring, competent and hard-working people I know. I want to give a shout-out to all of them, guides and staff. To Alister, Alistair, Becki, Bruno, Cam, Emily, Gary, Giles, Grant, Heather, Mark, Sam, Simon, and our staff of Abby, Alyssa, Astrid, Jen, John, Malcolm, Steph and Stephanie, I want to say thank you. You are my role models and I am lucky to be working with you. I am so grateful to have each and every one of you as part of the Run the Alps family.
So, now, it's time to turn our attention towards 2022– whatever it may hold. If the twelve months preceding are any indication, there will be surprises.
Whatever comes next, we'll keep leading from the heart.
Happy New Year,
Doug Mayer
Founder
Run the Alps
P.S. Here are those reviews. Enjoy.
---
Grant Fulton The best guide ever!! He took such good care of us, especially me since I was always a bit behind on those downhills. He was always right there to show me the way and see how I was doing. I loved his easy going personality and he knows everything about the mountains and countryside. Super fun to have him for a guide…What a knowledgeable, kind, humble runner!!!… AWESOME!… 10 out of 10. He was wonderful.
Gary Daines guided and supported us on our 7 day adventure and was a great personality and good fit for my son and I. This was Gary's 43rd trip around the masiff yet it was still incredible how many people on the trail, at the refuges, in the hotels, and around town knew Gary and rushed up to give him hugs. That was a true testament to Gary's genuineness and passion for the Alps which we were fortunate enough to experience and absorb along the way.
Giles Ruck was my guide, and he was perfect. I appreciated his understated expertise and his kind guidance. I never got the feeling that I was less than anyone else. I loved the small tips that Giles gave us, and I so appreciated his guidance and just experience…. Could not have been better!… He was amazing. He navigated a diverse crew and made sure we always had yummy food options! Also helped keep us laughing…
Alistair Crompton joined us for the first 2 days. He was excellent, very knowledgeable and it was a pleasure to learn about sections of the UTMB course and other races in the region from him. It was great to experience post run yoga/stretching with Alistair Crompton.
Mark Brightwell was fantastic! When I think of what makes a good guide I think of things like: engaging, fun, easy to talk with, ability to seamlessly manage group dynamics and personalities, ability to make everyone regardless of skill level feel a part of the team, ability to build trust with the team, high degree of mastery of his craft, humble yet a great leadership presence, and calm under pressure. Mark displayed all of those characteristics with excellence! He is somebody that I would trust with my life in the mountains as well as a guy who I want to have a pint in the pub with afterwards!
Emily Geldard is absolutely fantastic. She had everything under control. Spoke great French. Got us all where we needed to be. She dealt with medical issues with calm and efficiency. In fact Emily was still dealing with a medical issue hours after what should have been the end of the tour. She's strong, she's friendly, capable, warm, supportive, encouraging. Can't say enough…. Emily was the main guide and was wonderful. Marion, Sam and Natalie- other 'junior' guides all enjoyable. Mimmi and Hillary and other guests added a very special touch to the week.
Bruno Yates Not only is Bruno technically talented but he is also a kind soul who genuinely cares about his clients. He is constantly going the extra mile to please his clients.
Why did you give Run the Alps the score you did?
I love all of you! You are such great people!
Because you run a superb company!
The incredible staff (professional, fun, enthusiastic, high caliber people). Expert logistics management. A deep love for the sport.
It's rare for me to recommend a travel service to someone and then say, "Don't worry about anything, they have you covered. It'll be the best trip!"
Well coordinated trip, Steph is on it, easy to ask questions during the trip, and the experience…
An excellent experience for a first time multi-day trail running adventure on the Tour du Mont-Blanc.
It's the BEST.
Good people at Run the Alps. Our kind of people.
We had a GOOD time and came away with GOOD stories.
I keep coming back- third tour, that should speak loudly to my satisfaction.
Well organized and great staff.
Super happy with every aspect of the experience.
I had the most amazing time and learned a lot. The whole experience was incredible for me.