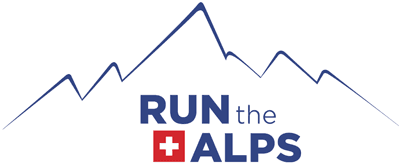 Racing a Vertical Kilometer. Times Two. At Age Eighty.
Racing a Vertical Kilometer. Times Two. At Age Eighty.
As we head into 2015, and I look back on this past season of trail running in the Alps, it's often the people who come to mind as much as the mountains and the trails. And, top among those people this year was someone who has run over 375 races in the last three decades, René Pletschet.
By itself, those 375 races is a remarkable record. But, there's something even more impressive about René —this past July, he turned 80.
I had a chance to sit down with René and talk trail running and trail racing this past August in his hometown of Zermatt, just a few weeks after he completed the Ultraks Double Vertical Kilometer.
What it's like to be racing as you enter your ninth decade? Here's the lowdown.
Thanks to Michel Hodara and Pierre-Igor Cusnir, Race Organizers for the Matterhorn Ultraks series, who pointed me toward René's story.
This past summer you ran one of the hardest races in Switzerland, the short, steep double vertical kilometer that's part of the Ultraks series. How'd it go?
René: It was wonderful! It wasn't easy, though. From Zermatt to Sunnegga, it's hard, but it's beautiful. The course is great for running and sightseeing, and best of all, there's no going down!
No more downhill for me, thank you! [Editor's note: This double kilometer race will be replaced with the Verticale Zermatt Rothorn next summer.]
When did you start running?
René: 1983, about thirty years ago. I began on roads, with the 20 km race in Lausanne. And then, a 10 mile race in Bern, followed by the memorial race from Morat to Fribourg. Since then, I've done a lot of races a number of times, each. I've done the Jungfrau Marathon 18 times.
I started mountain running about 15 years ago, so I could get out into nature. In the years prior, I had been climbing and hiking a lot with the Swiss Alpine Club.
For me, mountain running all started at Sierre-Zinal. I've done the race more than 25 times.
I checked on Datasport. It lists 179 races for you since 2000. That's incredible, René!
René: Datasport doesn't go back before 2000. I have those other races at home on my tablet!
 And no injuries. None! [Laughs]
How do you stay enthusiastic?
René: I love nature, and the silence. Here in town, there are too many people. [Laughs.] You're alone in nature.
And your family? Are they also trail running all over Switzerland?
René: One son-in-law, who lives near Luzen, is a mountain guide in the Valais and Bernese Oberland. The other son is a dedicated tennis player.  My wife, she enjoys hiking. It's just me for mountain running in the family!
You're very active in the trail running community here, too.
René: Yes! I was on the committee of the Zermatt Marathon for a number of years, and on the steering committee for the Matterhornlauf, which was a fun race! In 2013, it was replaced by the Ultraks races. Since 2009, I've been in charge of the Mountain Races Cup in the Valais.
René: I handle all the statistics for the Coupe Valaisanne de la Montagne, the Valais Mountain Cup series. The series is very cool. It's typical for the Valais, which is so sporty.
It's a good volunteer task for me. I used to be an IT Specialist and worked as a Senior Analyst for IBM. I still consult a bit. I help out the Matterhorn Museum, Zermatlantis, as well.
You've been trail running for 25 years now. What's changed during those years?
René: There are more and more people trail running. They're discovering the challenge and the beauty of running in nature. There are more races that are longer distances, too, like the 65 km edition of Nendaz. That's new.
What do you do for sports when you're not trail running?
René: I cross country ski in Täsch. [Editor's note: Next to Zermatt.] I don't mountain bike. That's too dangerous!
What's next for you?
René: I'll run some road races, still, though I prefer trails. I like the Lausanne Marathon. The sightseeing around Lake Geneva is beautiful. I don't run down steep terrain any more when I'm trail running. My balance is not as good as it used to be.
Okay, so I have to ask… What's the secret for getting to 80 and still being healthy and trail running race after race?
René:  I don't train. I don't have a coach. I am my own coach. That kind of thing, it's not for me. So, I run slowly and enjoy it. Maybe the secret is good genes?
I'm afraid I have no answer for you! [Laughs]