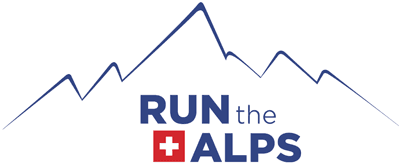 Rickey Gates on Alps trail running, Hut Run Hut, and more
Rickey Gates on Alps trail running, Hut Run Hut, and more
This short interview with US trail runner Rickey Gates is an opportunity for me to finally give some credit where it's due.
So, a brief digression.
It may be that there is no one person who has been more formative to trail running in the United States in recent years than Rickey Gates. That's ironic, because Rickey is also one of the most low-key, modest guys you could ever meet.
In the last decade, he has raced competitively around the globe. He has written and photographed for Trail Runner and other outdoor publications. His creative ideas like the FKT Belt Buckle Project, TransAmericana, and #everysinglestreet have inspired countless others.
I am one of those others.
In 2011, after he won New Hampshire's Mount Washington Footrace, Rickey was visiting friends in the area. We talked trail running in the Alps, and a variety of ideas took hold for me, thanks to Rickey.
A few years later, in Champéry, Switzerland, we kicked around more big ideas over pizza. Rickey had come from Salomon headquarters, in Annecy, France, where the first generation of curious-looking trail running vests had just been produced. (I took one look and remember thinking, "These will never sell," an enduring testament to my knowledge and judgement about all things gear-related. I can't imagine running without their vests, now.)
That crossing of paths was another nudge for me in a direction that eventually created Run the Alps. It has, in no small way, altered the course of my life. Those thoughtful, passing suggestions are representative of the inspiration many of us have gotten from Rickey over the years.
These days, Rickey and I don't cross paths often. But from time to time, emails bounce around through the ether.
It's a pleasure to share a glimpse into Rickey's world with one of those exchanges, in this interview. Rickey was in Mexico City visiting with Ricardo Mejia, one of the world's great mountain running legends. I was in Le Tour, France, getting ready for another season sharing trail running in the Alps.
I hope you enjoy it.
Doug: Years ago, I remember you wandering around the Alps, trail running. What was that experience like?
Rickey: Running around the Alps was a formative experience for me – one that helped define my twenties. I have always enjoyed traveling and running and in Europe, I discovered that I could combine the two. Not only that, but I could experience Europe in a way that most travelers in Europe don't get to experience it.
I spent three extended summers bussing and biking around the Alps in search of new trails and races. I was welcomed in Austria, Switzerland, Italy, Germany, Slovenia and France, not as an American, but as a fellow trail runner and mountain lover. That time in my life solidified my belief that environment binds us so much more than our respected patriotism.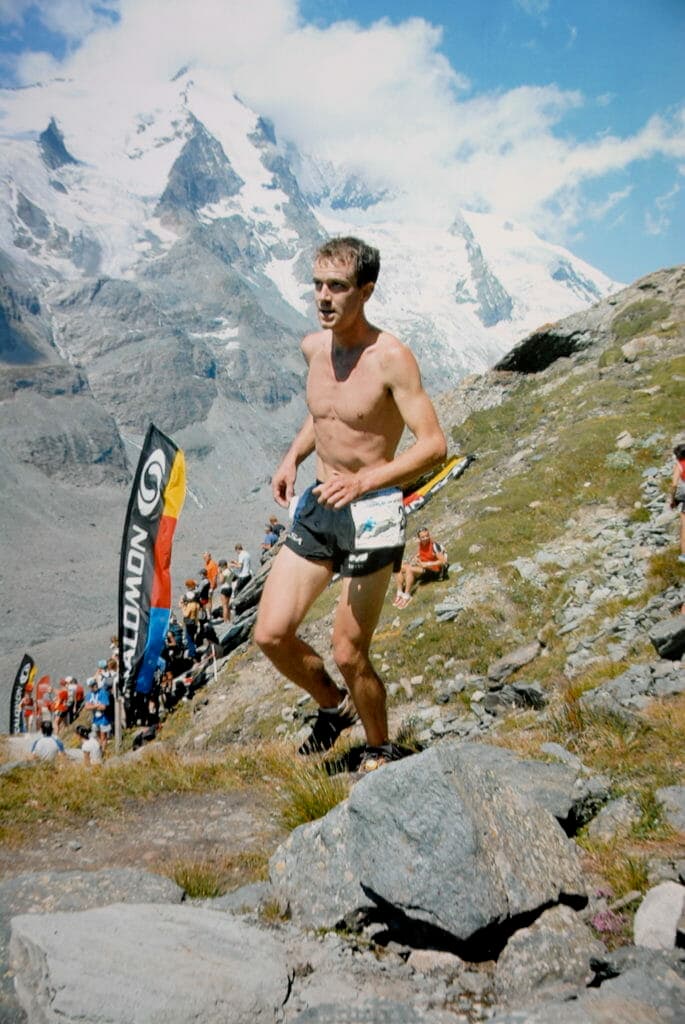 Doug: How would you explain trail running in the Alps to someone whose never been there?
Rickey: Trail running in the Alps is like nowhere else I've ever been to in the world. I have spent a lot of time thinking about why this is, and have come to the conclusion that it is because of the depth and density of history and culture in such a relatively small mountain range. Paths across the Alps have carried traders, merchants, evangelists, warriors and lovers for millennia. Thousands of miles of established routes traverse Europe's principal mountain range in a way that simply doesn't exist in many other parts of the world. As a trail runner, we get to take advantage of this structure in a way that other people simply can't… at least not as quickly :).
Doug: When you're not trail running across the US, or running every street in San Francisco, you lead trail running trips in Colorado, with Hut Run Hut. How did that get started?
Rickey: After returning from my summers spent in Europe, I wanted to create a similar experience in the States. Having grown up in Colorado, I knew that we had some unique back country huts. In fact, the 10th Mountain Hut Division was designed to mimic the European hut system ubiquitous across the Alps.
The only issue was people either not knowing about this opportunity or an inability to put together the logistics. That's when I put together the first Hut Run Hut. I saw it as a way to experience the huts while enjoying the backcountry beauty of the Colorado Rockies, while doing so with a small group of likeminded people.
Doug: What's a Hut Run Hut trip like— can you give us a sense of the scene?
Rickey: On the morning of our departure, we meet in downtown Aspen, Colorado. Runners are a little nervous for reasons of altitude or distance or the simple unknown that lies beyond any big adventure. But as we climb out of the valley and the cell service disappears, each runner finds his or her stride and the simplicity of being present takes over. Play, run, repeat.
I call this trip a "migration". It's a small one, but it feels very much like a migration across a portion of the Rockies. You notice small changes in the topography, flora, fauna and even a change in yourself. It is somehow a return to something more primitive, primal… pure. The huts are simple but elegant. They are the perfect setting to rest for the evening, take in some gourmet sustenance, laugh and prepare for another day of trails, ridge lines and unmatched beauty. On the sixth and final day, we descend down to the little mountain town of Red Cliff as a cohesive entity, having seen, felt and experienced something that simply can't be experienced in any other way.
Whether you're a past or future Run the Alps guest, or just happened upon this story thanks to the opaque ways of Google, I hope you'll consider a Hut Run Hut trip. They're pure Rickey, which means: inclusive, entertaining, creative, and way more fun than you could possibly imagine.