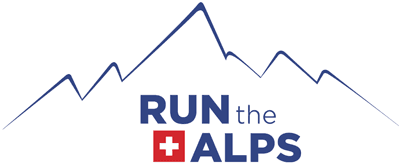 Roll out the Red Carpet and Grab Some Popcorn: Sneak Peek of a Film from Run the Alps
Roll out the Red Carpet and Grab Some Popcorn: Sneak Peek of a Film from Run the Alps
Here in the Alps, as elsewhere in the world, Covid-19 has disrupted plans. For Run the Alps, we opted early in the spring to cancel all our guided trips— now is a time for all of us to travel a bit less, and do our part to minimize the global pandemic.
As I look back on the summer, I think we've used our time wisely. We've launched a number of initiatives. (More on that, soon.)
We also— get this— made a film.
Produced by Chamonix, France-based filmmaker Katie Moore of Yak Media, who has worked with Kilian Jornet, the film includes Run the Alps Tour Manager Steph Lefferts, Ambassador Mike Ambrose, and yours truly.
We also have cameo appearances from Salomon athletes Rickey Gates and Mimmi Kotka, and Black Diamond athlete and Run the Alps Ambassador Hillary Gerardi.
Frankly, the early reviews just blew us away.
Here's what folks are saying:
"Raw. Gritty. Gut Wrenching. This will go down in the annals of adventure as the truly epic running feat of our time. And only on croissants and cappuccinos? Brilliant!"— David Laney, Nike athlete, 3rd place finisher, Ultra Trail du Mont-Blanc, 2015
" 'A spark of genius' developed into an EPIC running goal. This is a must-see film for all trail runners who seek inspiration."– Scott Warr, Co-Host, Trail Runner Nation podcast
"The combination of contending with heavy traffic, route planning dilemmas and quite frankly the sheer density of streets to cover make running Le Tour's myriad of thoroughfares a truly formidable undertaking. Chapeau!" — Holly Page, Adidas Terrex trail runner, winner of Montana's The Rut Skyrace, 2018.
And, now, we're pleased to share with you the trailer. A post-production team is making final changes now. Look for an international debut coming soon!