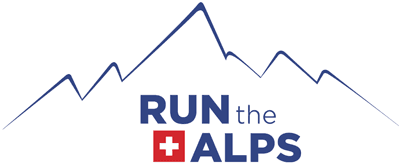 Run the Alps: 2015 Tours Are Here!
Run the Alps: 2015 Tours Are Here!
It's been a great season.
Looking back, it feels like a crazy whirlwind of gorgeous alp trail running, huts, friends new and old, croissants, cafe au lait, wine, mud, cows, alp horns, trail races, glaciers… it's all a blur.
In the meantime, we already have some news to report: our 2015 summer schedule is here!
Doug Mayer, of Run the Alps, and Troy Haines, of Alpinehikers, met a number of times in Switzerland over the course of the summer. The goal was simple: create a variety of classic alp trail running tours.
We think we nailed it! (So much so… we want to go on each tour! Who gets to guide which tour? Stay tuned. )
2015's trips are a mix of opportunities: tours that incorporate iconic mountain races, inn-to-inn running through alp countryside, and self-guided options in some of the best running terrain the Alps have to offer.
As always, don't hesitate to contact us  if you have questions. We love talking about trail running in the Alps!
We wish July 2015 could be here already. In the meantime, let us present….
Run the Alps 2015 Trail Running Tours
Eiger Trail Tour
July 15 – 21
The Eiger Ultra Trail Race is just three years old, but already it quickly fills to capacity each year. It's understandable why—consisting of a 16 km, 51 km, and an epic 101 km course, the Eiger Ultra incorporates unrivaled dramatic mountain scenery. Run the Alps has reserved spaces for our clients in these races, including a private gathering with Eiger Ultra race managers. There's a distance for every level, and we look forward to sharing this stunning race with you.
Our week includes three days of trail running in and around Grindelwald, at the base of the North Face of the Eiger. We'll visit the towns of Murren and Stechelberg, as we run through some of the most scenic terrain Switzerland's Bernese Oberland has to offer. Saturday is race day, with participation entirely up to you. Care for a rest day? Hike or run and cheer the rest of our Run the Alps crew on! Following the race, we'll head to the mountain village of Murren, which offers a wide range of high-elevation running through alp pastures to nearby villages.
Ultra-Trail du Mont-Blanc Highlights
July 21 – July 29 and August 25 – September 2
The Ultra-Trail du Mont-Blanc is the most famous trail race in the world, and for good reason. Wandering over mountain trails from France, to Italy, to Switzerland and back into France, the course includes some of the most iconic mountain terrain anywhere. While the "UTMB" itself is an epic race, we'll take our time and run the highlights of the course in 7 days, covering about 15 miles and one mountain pass, each day. Our overnights will include a mix of high mountain huts, and comfortable hotels in Chamonix, France and Courmayeur, Italy.
Our route differs slightly from the UTMB course. Where the race course takes less scenic routes, we diverge for better views and more enjoyable running. The August 25 tour will overnight in Courmayeur on the evening that UTMB runners pass through the village, so there will be a unique opportunity to cheer on some of the world's best mountain runners.
Bernese Oberland Trail Run Tour
July 29 – August 4 and August 12 – August 18
What's our favorite way to explore the Alps? Running from inn to inn, with our bags transported for us!
Our trail running tour of the Bernese Oberland will traverse some of the most famous mountain terrain anywhere in the Alps, from Grosse Scheidegg pass, along a high traverse above Grindelwald, and down to the mountain town of Grindelwald, with the North Face of the Eiger in full view. We'll run about ten miles a day, taking our time on the uphills, and resting to enjoy the scenery and great food. From Grindelwald, we'll run and hike sections of the Eiger Ultra trail race route, spending an evening high in the Alps atop Mannlichen, accessible only by cable car. Our tour will finish with two days of running past high alp farms, within sight of the Jungfrau, one of the most photographed mountain, in Europe. Our last night will be in Murren, a mountain town perched atop a plateau above the Lauterbrunnen valley.
Matterhorn Ultraks Tour
August 19 – August 25
Only a few trail races make every Swiss trail runners "Must Do" list, but Matterhorn Ultraks is always one of them. This well-organized race incorporates some of the best trail running terrain to be found anywhere in the country— and it all takes place practically at the foot of the Matterhorn.
Ultraks is part of the International Skyrunning Series of races, so the event always includes some of the best mountain runners from dozens of countries. We'll start the week by spending several days in beautiful Zermatt, arguably the most famous mountain town in the world. We'll run sections of the course and other great routes, and enjoy all that Zermatt has to offer. We'll have a chance to meet the race managers in a private reception, as well. After race day, we'll head across the Rhône valley to the high resort of Leukerbad, where we'll take in some quieter routes, and have fun with the Gemmi Challenge to the top of the famed mountain pass.
All Summer Long: Self-Guided Alp Trail Running
For 2015, Run the Alps will also be offering two self-guided options, covering the Valais and Bernese Oberland Alps, respectively.
These two areas offer some of the best trail running of anywhere in Europe. Our packages include lodging, travel, specially-created trail running descriptions for your region, and our own Run the Alps Swiss Trail Running Guide. Interested in taking part in a Swiss trail race? Take a look at our list of events, and consider integrating a self-guided trip with one of the many well-known trail races throughout Switzerland.
We look forward to hearing from you!
Until then, happy trail running from all of us at Run the Alps,
Doug, Troy, Abby, Heddi, Jim, Thom, Jo and Alex