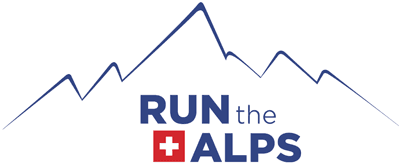 Run the Alps 2016: Early Bird
Run the Alps 2016: Early Bird
Though the snowpack is still holding its own up high, not all Run the Alps participants are willing to sit back and wait for winter to fade from the alpine zone. Ray Sena, of San Leandro, California, has already returned from his trail running adventure in the Alps. Ray spent a week on a self-guided tour through the Bernese Oberland, based out of Grindelwald, at the base of the Eiger North Wall. 
We're pleased to be able to share Ray's experience here, along with a few of his stunning photos. If you're coming on a Run the Alps trip this season, share your story and photos with us, anytime!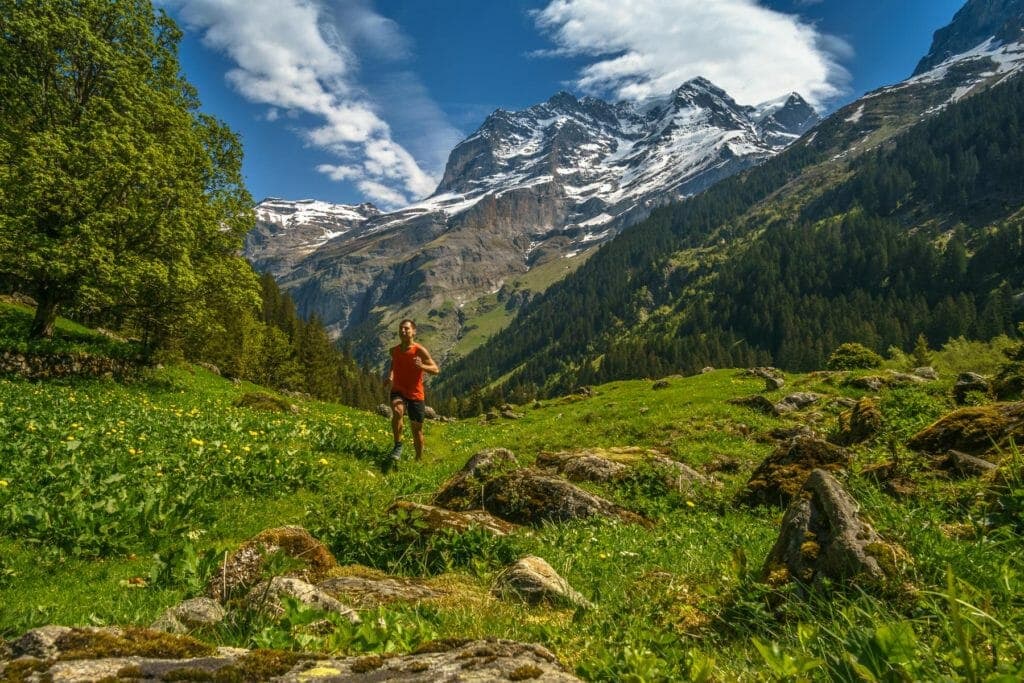 Hitting the trails early in the season for a self-guided tour was perfect. I wouldn't have minded going with a small group, but I had to take vacation when the opportunity popped up, and this tour let me do just that.
I was happy about adding days to the tour, trying to get as much time on the trails as possible, only wishing I had more than eight days. There is so much to explore, with a new big view around every corner to enjoy, along with a swift climb or descent.
The first few days were very warm, flowers blooming, and empty trails with some lingering snow up high. I came across marmots, chamois, foxes hopping around in the snow, and possibly an ibex — it sprinted off in a wooded area with ease, too fast to get a clear view. The following day brought snow from the night before, which I did not mind — it was nice to have the variety in terrain and weather, and a trade-off I would gladly take for quiet trails. It was still warm enough for shorts and a lightweight running jacket for the big ascent that day, nice and comfortable if you kept moving.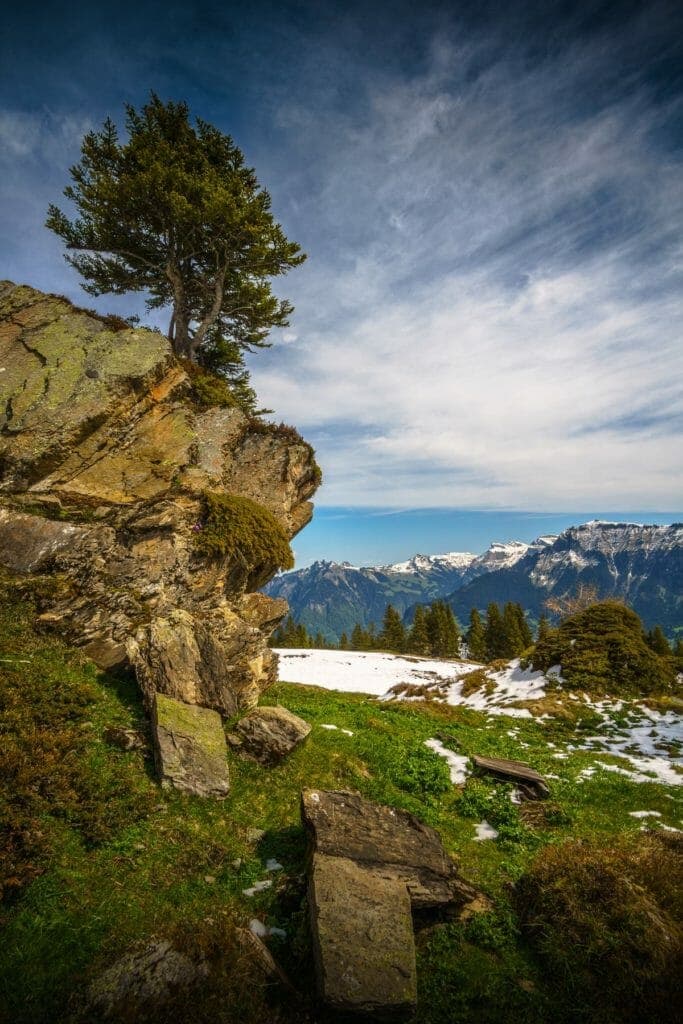 The following days the snow cleared, and it warmed up again, revealing more flowers and waterfalls with each passing day. There was only one point, near the end of one of the runs, where I had to backtrack a bit as a fresh avalanche had blocked the trail. I could hear the spring avalanches like thunder through the day. That was fine though, just a little backtracking, only missing the quick descent back into town.
Having the logistics of the tour worked out made my time up in the mountains even more enjoyable, with great full-course meals at the end of each day, and amazing hosts at each inn, always glad to share insights on the trail conditions. Sure, it would have been nice to make it up there when the snow had cleared in the higher elevations, but the trade-off for quiet trails was well worth it for me. In fact, I only crossed paths with six hikers on the trails the entire time — apparently, everyone else stayed near the lifts or trains.
Now, back home in the California Bay Area, I am trying to figure out when I can make it back. Someday soon, I hope!
For more information about Run the Alps tours, which included self-guided, guided and custom tours, please don't hesitate to contact us.