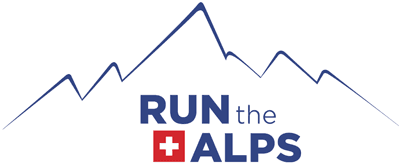 Run the Alps Announces Women's-Only Trail Running Camp with Meg Mackenzie
Run the Alps Announces Women's-Only Trail Running Camp with Meg Mackenzie
What's it like, living in Chamonix, France, the iconic mountain town that's been described as the world's home of trail running?
Here in "Cham," ours is a small, close-knit, friendly community. We support each other through our inevitable tough times, and we celebrate wins and successes together. In short, we're tight.
This past year, we added someone else to the Chamonix trail running scene– Meg Mackenzie. Originally from South Africa, Meg knows the valley well, from summers spent racing here. From her first day here, Meg has been a wonderful addition to the valley. She's smart, funny, insightful, and always manages to keep life in perspective. Plus, she's always smiling!
Run the Alps is therefore so pleased to share the news that Meg will be hosting a special women's-only trail running camp this summer. (Read more about Meg's trip here.) Split between Chamonix and Courmayeur, Italy, this special trip will focus on the challenges unique to women trail runners.
Sponsored by The North Face, Meg is also a certified life coach and trail running coach. In other words, she keeps busy! During a break visiting family in South Africa, we caught up with Meg to talk about the move to "Cham," the trail running life, and her summer 2022 camp with Run the Alps.
Run the Alps: You moved to Chamonix at the end of last winter. It's almost a year now! Can you tell us what inspired the move?
Meg: Almost a year already! Time flies when you relocate to a new country during a world pandemic. For me the move was a long time in the making. I'd been thinking about it since 2018 when I did a summer of vanlife in Chamonix and surrounding areas in the Alps. The Chamonix valley is my happy place. It's where I feel most myself and at my best as a person so I decided to make a permanent home of it.
Growing up in South Africa was wonderful – I'm super lucky to have had what I did but with my chosen career I wanted a lot more freedom, independence and mountain access than South Africa could offer. I feel very much at home now and I can't really imagine life any other way!
Run the Alps: What has surprised you about life in Chamonix that you didn't expect?
Meg: Luckily I'm answering this question before I return to the depths of winter from a sunny holiday in South Africa! I'm pretty sure if you'd caught me in a few weeks time the answer would be SNOW!

I think something that's surprised me is the amount of creativity and like-mindedness of the people in Chamonix. It's been so interesting uncovering everyone's side hustles, talents and energy for mixing it all together to create incredible things. It's a really innovative and busy community.
Run the Alps: What is the inspiration for your Run the Alps trip?
Meg: I've been a sponsored athlete racing competitively for over a decade. I've been through a lot in my own career and I've coached a lot of women through different stages of their own careers. So, I've really seen the backstories and struggles of women in sport. I think there is a lot of progress to be made in mountain sport in this regard. Women are too often undervalued, misunderstood and still don't have equal opportunities.
In addition, I think society as a whole places expectations on women to be a certain way, and that doesn't always lend itself to belief in one's capability, independence and strength – especially when it comes to running or climbing in big mountains. My hope for this trip, and many more to come, is that it can allow women the opportunity to share, talk, solve and inspire – all while in a beautiful, challenging mountain setting.
Run the Alps: Can you tell us what a typical day will be like on the trip?
Meg: My hope is that each day will bring a lot of laughter, insight, fun, bonding and memories. We'll start each day with a delicious breakfast. (And just wait until you see the Hotel Bouton d'Or spread!), followed by a beautiful trail run. Some runs may feel more challenging than others, and my hope is that this will be reflected in the conversations.
We'll spend time during and afterwards letting stories flow, with the focus on using each other's experiences to uplift one another. Our evenings will be spent reflecting on the day, relaxing or sharing meals with a variety of women athletes. Izzy – the ambassador of joy – will be there too. She sets a perfect example of how to live and love! We'll also have some rejuvenation time at the world's best spa to decompress. What better way to spend a week of summer in the Alps?!
Run the Alps: Tell us a bit about your own running. (And, Oh! Congrats on winning the 35 km at Ultra-Trail Cape Town last month!) Where is your running headed these days— what's next for you?
Meg: Thanks! I spent 2021 in a year of transition, both in life and running. I come from a marathon distance racing background and I spent the year stepping up in distance to 50 mile to 100km races. I'm definitely headed deeper into the ultra running scene. I'm lining up Lavaredo Ultra Trail and CCC next year with the additional hope to get a Golden Ticket entry to the 100-mile Western States Endurance Run in 2023. This year will be an adventure for sure!
Run the Alps: Meg, thanks for your time– and we all look forward to seeing you back here, of course. We'll save some snow for you!
Meg: Thanks so much! I can't wait to get back. Its going to be a very steep learning curve adapting to my first Europea winter. If you could save some snow and teach me how to ski on it that would be excellent.
You can read more about Meg in her Run the Alps Ambassador profile and check out her trip with Run the Alps here.