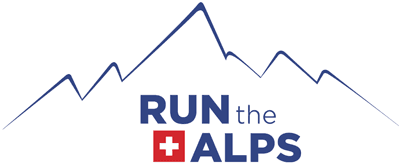 Run the Alps Underground Guide to UTMB® Week in Chamonix
Run the Alps Underground Guide to UTMB® Week in Chamonix
Did you get into one of the trail races of the UTMB® Mont-Blanc series in Chamonix, France at the end of August? Congratulations! Taking part in UTMB, CCC, OCC or any other races in the UTMB World Series is, for many, one of the highlights of a trail running career.
Oh– and let's not forget TDS, ETC, PTL, or MCC. There are so many race and acronyms in Chamonix at the end of the summer, it's enough to start your head spinning.
The energy, the vibe, the mixing of trail runners from around the globe, the race routes and the scenery… it's all quite remarkable.
But… What about everything that comes before the start line? The travel, lodging, getting around the Chamonix valley, and everything else that comes with it? That can be a tough ultramarathon in its own right.
At Run the Alps, managing those challenges is what we do. Many of us live right here in the Chamonix valley, and throughout the year we get questions from friends, Run the Alps trip alumni, friends of friends and, well, random trail runners busy trolling through Google search results. Now, we've compiled many of the questions we've received into this handy page, in hopes you might find it useful.
Got a question that's not answered in the downloads available in your personal section of the UTMB web site? If it's not answered here, you can let us know. We'll try to help.
Here you go!
So… first things first. Where should I stay?
Run the Alps: Okay, we're biased. Run the Alps is a partner in The Hub Chamonix, which is open from mid-June through mid-September each year. We love it there, because we've created just what we always wanted for Chamonix: a wonderful, deluxe chalet for trail runners to meet, share knowledge, and generally build the trail running community in Chamonix.
The Hub fills up months in advance for UTMB week, so if it is full, we'd suggest our favorite go-to hotels: Le Refuge des Aiglons, Hotel Oustalet, and if you don't mind a pleasant 20-minute walk through the woods to get into town, Hotel Arveyons.
If the hotels are full, pore over Airbnb. If possible, avoid the busy main streets in Chamonix, and the area around Chamonix South, aka Cham Sud. Those areas can be noisy at night– something incompatible with an ultrarunner before a big race.
Staying at the high end of the valley, around Argentière, can be a nice option, if you don't mind a 20-minute train ride. (Free with your Carte d'Hôte.)
Should I stay in Chamonix?
Run the Alps: Well, that depends. Chamonix, the village, is a crazy, fun, wild, exciting scene during UTMB week. There are races going out, and racers finishing at nearly all hours of the day and night. You'll see elite athletes running right down Rue du Dr. Paccard, and get to meet some of your trail running heroes. On the downside, you'll find it hard to sleep, with town buzzing at all hours, and runners crossing the finish line, 24-7. it's nice to be able to escape the scene, if you have big plans on the trails coming up.
What if I can't find any other place to stay?
Run the Alps: We've been there. Bring ear plugs and noise-cancelling headphones. (You can thank us later.)
So, if not Chamonix, where else?
Run the Alps: Increasingly, we've had friends and colleagues mixing Chamonix with another town in the region. For example, spend a few nights in Chamonix, but book a night or two in Courmayeur right before racing CCC or TDS. That way, you've ticked off getting to the race start, get to enjoy another town, and have less to stress about. Les Contamines, St Gervais and Champex, Switzerland are three other good towns to consider, if you want to pay less and avoid the often overstimulating Chamonix scene.
How hard is it to find a place?
Run the Alps: Hard. You should start right after you've found out you've gotten into the race of your choice. The better apartments and chalets are often booked a year in advance.
I'm flying in. What's the best airport?
Run the Alps: Geneva Cointrin, aka GVA, is by far your best option.
How do I get to Chamonix?
Run the Alps: That's easy. There are multiple transfer services that operate between Geneva airport and Chamonix, and they'll drop you right off at the door to your hotel or rental. Our favorite company, and the one we use for our Run the Alps trips, is Mountain Dropoffs. Others include Alpy Bus and Chamonix Valley Transfers.
What are some runs I can do?
Run the Alps: We're glad you asked. We've curated some of our favorite runs right here through our partners at Fatmap. You're very welcome!
What about runs on the race courses?
Run the Alps: Good idea. It's always nice to recon your route before a big race. And here's a tip from our Ambassador, Chamonix-based Hillary Gerardi: Run the final few kilometers to the finish. Often it's complicated, since you are coming into town– and you're likely to be both tired and distracted. Popular runs in this regard include taking the local SNCF train to the Montroc – Le Planet stop, then running the final section of the UTMB and CCC route up Col Montets, over to Tête aux Vents, past Flégère, and down into town. Other great routes include the MCC course from Col Balme in Le Tour, and the TDS route from Col Voza, down to Les Houches, and into Chamonix.
What is is like getting around during UTMB week?
Run the Alps: In a word, hard. In large part, this is due to the influx of private vehicles into a valley that has limited road and parking capacity. Our advice is to be part of the solution, forget the rental car, and take some of Europe's great public transportation to Chamonix. Once you are here, take local transportation or one of the many UTMB shuttle busses that the organization funds to ease congestion during the week. You can get more information on the shuttle bus schedule here on the UTMB web site.
If you must drive to Chamonix, use the designated UTMB parking areas outside of the village, and take the shuttle bus into town. And if you must drive around the valley, do your best to avoid busy times of day. Drive early in the morning or later at night. Traffic jams often form quickly during such times. You'll thank yourself!
Will I earn good karma points by taking public transportation?
Run the Alps: Absolutely. The valley does sometimes have a pollution problem, so you'll be doing your part to keep the air clean. All of us– runners, onlookers, locals– thank you.
Do all those parking lots around town fill up?
Run the Alps: Yes, and often quickly. Then it becomes very hard to park, often delaying your plans by a half hour or more. You may reach the point where you feel like pushing your car in the Arve river and bursting into tears.
What about the Mont Blanc Tunnel? I've heard it can be busy.
Run the Alps: You heard right. It can be smooth and easy, or you can spend 90 minutes in traffic waiting to get to the tollbooth, thinking it would have been easier to climb over Mont Blanc and glissade down to Courmayeur. Go very early or very late — like before 7 am, or after 10 pm. And before you go, check the "fluidity" of the tunnel using the smartphone app (here for iPhone and here for Android) or the tunnel web site. In the experience of many of us locals, however, Google Maps is often just as accurate– and sometimes moreso.
Should I make reservations for dinners?
Run the Alps: Yes, absolutely yes. In France, it's routine to make reservations for dinner. During UTMB, it's de rigeur! It literally is sometimes near impossible to find a place to eat, if you don't have reservations.
Who do I see for niggling injuries before or after?
Run the Alps: Anyone at our favorite stop for a tune up or repair, Clinique du Sport. Neil and his crew are flat-out miracle workers, and everyone there is extremely talented.
What about massage?
Run the Alps: Chamonix has more masseuses per capita than anywhere else in the world. (Okay, we can't verify that claim. But we sure wouldn't be surprised if it were true!) Here are two of our favorites: Fran Waes and Scott Cornish. Each will come directly to The Hub, if you are staying there.
Is it hard to crew someone during one of the UTMB races?
Run the Alps: Compared to nearly any other race, the answer has to be, "Yes!" To start, you've got to deal with three countries, a tunnel under a mountain, and UTMB-based road closures. Our advice? Use the UTMB shuttle system to assist you with getting around. If you must drive, allow plenty of time so you don't miss your runner! Check UTMB's annual online mobility guide for exact information on road closures during the races.
I have a friend of a friend of a friend who live in Chamonix. Any problems if I ask to crash on their floor?
Run the Alps: Don't. Even. Ask. Local trail runners get inundated with such requests. One local runner even has a phrase for this behavior: "Extractive Tourism."
What else should I check out?
Run the Alps: We humbly suggest our Trail Runners Underground Guide to Chamonix. Assembled with the collective knowledge of Run the Alps guides, staff, ambassadors and friends, we think there's a good collection of Chamonix trail running tips there– like important matters such as the best place for a good beer after a run! (Hint: It starts with "Big" and ends with "Mountain.")
I'm feeling a bit lost. Is there anyone who can help me navigate the valley and the trails?
Run the Alps: That's where we come in. Check out our extensive guide network, if you would like to hire a guide for a day or two, to see the area or preview parts of a race course. However, note that many guides plan their summer schedules well in advance, and during UMTB week they might well be resting in preparation for one of the races, too– or already booked for guiding! Once again, please plan early.
Do you have some key tips I can remember?
Run the Alps: Why yes! Here they are– our favorite tips for making the most of Chamonix during UTMB week:
Don't use a private vehicle.
If the Mont Blanc tunnel is part of your plans, allow lots of time and watch the tunnel app, web site, or Google Maps for the current delays on either side of the tunnel.
Be polite to locals. UTMB can be a challenging time if you live in town, do not particularly benefit from tourism, and are not a trail runner.
If you are asking friends who live in the valley for UTMB tips, realize you are one of many people very likely doing exactly the same thing. You would be amazed at how many questions they find in their inboxes. Be polite, and treat them to a pain chocolate almond from Alp'ain in Argentière if they are helpful. Maybe two, even.