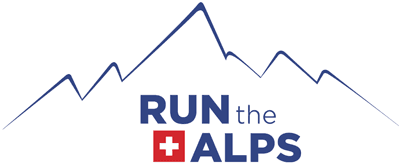 Run the Fells: Special England Lake District Trip Now Available for Booking
Run the Fells: Special England Lake District Trip Now Available for Booking
We've spent a lot of time singing the praises of the Alps—and much as we love them, we also know they're not the only mountains on this planet worth exploring. Next year, we're inviting you to join us on a special running tour nearly 1,000 miles northwest of Chamonix, in England's scenic Lake District. It's a region of the UK famous for expansive lakes flanked by sprawling "fells"—moor-covered mountains that have enchanted trail runners for centuries.
In honor of this new tour, we're rebranding ourselves as "Run the Fells" next year. Well, just kidding—we're still Run the Alps—but think of the fells as our special guest for 2020. We have just finished polishing our Lake District trip itinerary and opened it up for booking, and we are really excited about this special Run the Alps tour next summer.
We partnered with one of our seasoned guides and Lake District local, Heather Ohly, to create this trip. You can look forward to running some of the region's most scenic routes, sampling English specialties at local cafes and pubs, and staying at a variety of historic inns and cozy guest houses along the way. (Fun fact about Heather: When she's not leading Run the Alps trips, she works as a researcher in nutrition at the University of Central Lancashire, interested in finding ways to improve nutrition and food security. Her husband is active in the trail running world, too. He organizes several well-known skyraces and ultramarathons in the UK, including Glencoe Skyline and Dragon's Back.)
Here's a quick Q&A with Heather to help you know what else you can look forward to on this special-edition Run the Alps trip.
So, what's a person got to do to get hired for your job?
I was introduced to (Run the Alps founder) Doug Mayer by a mutual friend (and Run the Alps Ambassador) Kim Strom, who I met at Tromso Skyrace in Norway. I have worked as a guide for Run the Alps for the last two summers, in the Chamonix and Bernese Oberland areas. Doug visited the UK in November 2018 and was quite taken with the Lake District, so the idea for this trip was born!
How would you describe the scenery in the Lake District?
Not as dramatic as the Alps, but rugged and beautiful in a different way. In May it will be very lush and green. The lakes create stunning reflections of the mountains.
How did you design the route?
Doug and I designed it together. I know the area well, so it was fairly easy to pick out the most classic runs that would be appealing and suitable for Run the Alps guests. Doug visited again in November 2019 and we did some extensive recon to identify the best hotels and cafes (as well as checking out some of the runs of course).
There's a lot of history in the Lake District, especially surrounding fell-running culture. What highlights can history buffs and running-culture geeks look forward to?
We will run a section of the Bob Graham Round, which has become even more famous and revered since Kilian Jornet broke the longstanding record in 2018. I think our guests will enjoy stories about local fell runners who have been pushing the boundaries of mountain running for over 50 years.
Is there an aspect this tour that you're most excited about?
Wasdale is pretty special and I'm looking forward to our journey into this remote valley for a night at Wasdale Head Inn.
This 7-day/6-night tour is scheduled for May 25-31, 2020—and booking is available now. Learn more and reserve your spot here. We expect this tour to sell out.