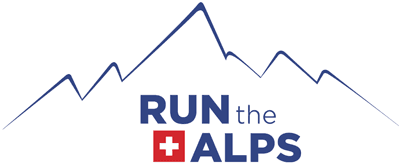 Run Wild with Krissy Moehl
Run Wild with Krissy Moehl
Run the Alps is pleased to be partnering with Run Wild Retreats + Wellness this year, for an upcoming women's trail running retreat in the Swiss Alps from July 10–16, 2017. The host, coach, and educator will be someone "just slightly" known to the ultra-running community: trail runner Krissy Moehl.
In fact, it's hard to exaggerate Krissy's accomplishments. She's run more than 100 ultras, has won 55 of them, and has the FKT, or Fastest-Known Time, for the popular 170-mile Tahoe Rim Trail. In Europe, she's a two-time winner of the iconic Ultra-Trail du Mont-Blanc, arguably the most famous ultra in the world.
This past year, she added another line to her resume: author. Krissy recently released Running Your First Ultra: Customizable Training Plans for Your First 50k to 100-mile Race.
Accolades aside, Krissy is also simply a great person—warm, supportive, and easy-going. We're delighted to share this chat with Krissy about the upcoming Swiss Alps Trail Running Retreat for women presented by Run Wild Retreats + Wellness.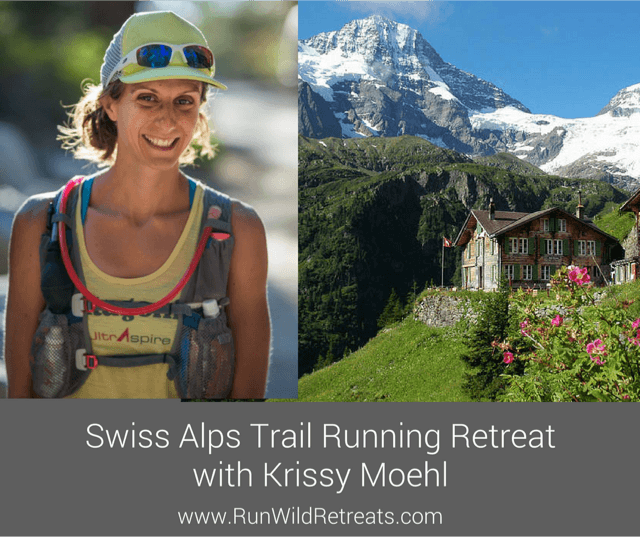 Run the Alps:  To be a bit understated about it, you're not unfamiliar with the Alps. What is it you like about trail running there?
Krissy: My favorite terrain, where I feel the most alive when running, is above tree line. Don't be surprised if I share an excited "whoop!", and you can count all of my teeth for the grand smile that consumes my face upon earning an awesome vista. The opportunity to move around in such the high country, to feel "out there" and "in it" motivates me to travel—and to utilize the strength of my legs, heart, and mind to learn more about the land and myself.
Run the Alps: Can you give us a glimpse into your life these days?
Krissy: The gypsy bought a home, a year ago! It's still exciting to me that I have a place that is mine to call home after moving 11 times in as many years. I love coming home to, and traveling from, Fairhaven, Washington. I live two miles from the start of the Chuckanut. (Editor's note: Krissy has been Race Director for the Chuckanut 50, one of the most popular trail races in the Pacific Northwest, since 2002.)
Run the Alps: What's your routine like—if you do have a routine, that is!
Krissy: I continue to work with some awesome brands: Patagonia, Vasque, Ultimate Direction, Pro-Tec Athletics and Julbo. I coach online and have started a chapter of Revolution Running—group coaching that meets twice weekly. And that book I launched? It keeps me on the road!
I travel frequently, but when I'm home, I maintain a simple life focused on friends and family. That simple life keeps me grounded, allowing for an "I'm in!" attitude when those moments present themselves to get out and enjoy big adventures.
Run the Alps: We were trading emails, and you wrote, "Through many life choices over the years, running and the running community have remained a constant." Why do you think that is?
Krissy: They've been a vehicle for personal discovery. Running has also been a sort of lens through which I view the world.

Run the Alps: What appeals to you about the Swiss Alps Trail Running Retreat with Run Wild Retreats + Wellness?
Krissy: Sharing big mountains, big vistas and big meals with women that desire big views of the world.  Strong, positive, curious, and outgoing spirits coming together to explore. Moving through the mountains under the power of my own two legs and sharing, teaching, and learning within a great group.
Run the Alps: We have to ask about that Trail Runner magazine cover last April. That's the Hardergrat, which is within sight of some of the trails you'll be running on the tour—though it's much more hair-raising than the trails you'll be on during the retreat! What was it like, running the Hardergrat?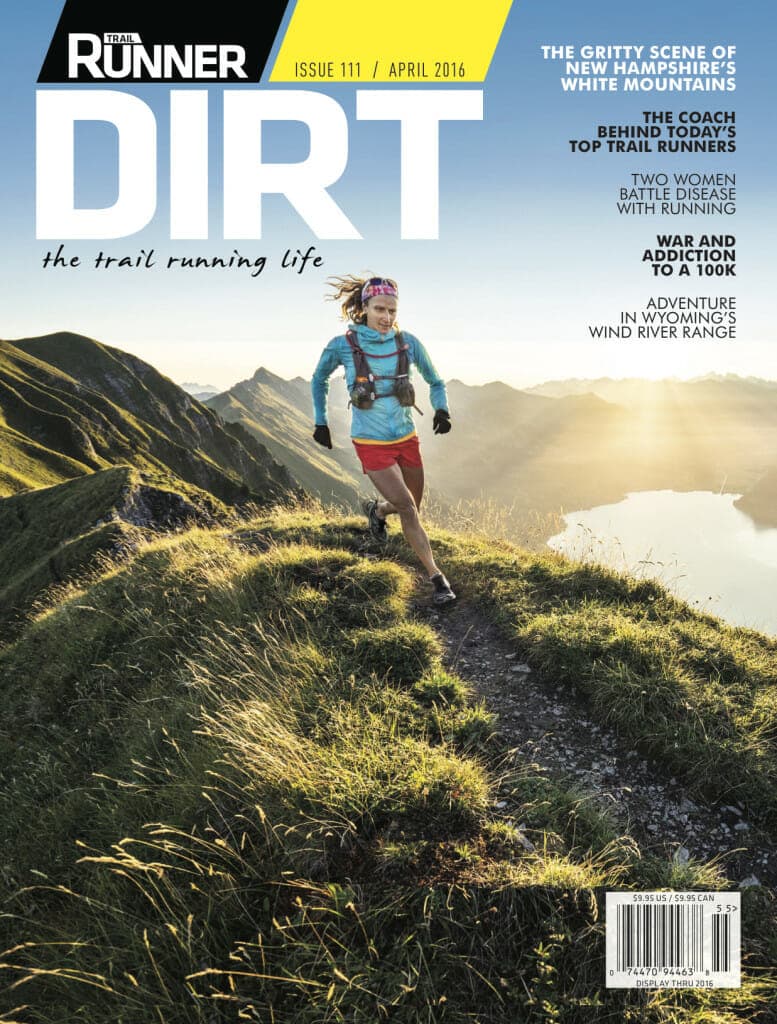 Krissy: Oh boy! The Hardergrat was my most challenging solo run experience ever. I love sharing trails and definitely prefer to move in tandem on the more hair-raising adventures like this one, but this was a special experience because I had to encourage, motivate, and often force myself forward. Being on that ridge demanded incredible focus and offered considerable reflection on all of the people that have shaped me to have the courage to endeavor and finish that run. I was incredibly lucky with the weather and the amazing hosts in Interlaken, Dan and Janine Patitucci, who made my go at the Hardergrat possible. That experience bought tremendous gratitude for many individuals and for my own mental and physical strength.
Run the Alps: We're based in Chamonix, France during much of the year. That's the start and finish of the UTMB. Just a quick, selfish question. Any problem if we borrow your UTMB trophies and casually walk around town with them, one in each hand? We promise to take really, really good care of them.
Krissy: I'd love to watch you do so. 🙂