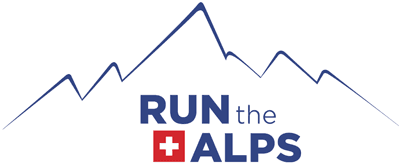 Running 330 km Through the Alps: Natalie's Tor des Géants
Running 330 km Through the Alps: Natalie's Tor des Géants
Run the Alps friend Natalie White, a British and English fell running champion, recently completed the head-spinning 338-kilometer long Tor des Géants, or "TDG," a single-stage trail race through the Italian Alps.
What's it like to run that kind of distance… and throw in 24,000 meters of climbing, too? We asked Natalie's partner, Robbie, to interview Natalie about the experience. The laugh-out-loud results are below.
When she's not running up and down the Alps, Natalie is a social media consultant who does just enough work to pay for the next adventure. She spends the rest of the time running with her German Shorthaired Pointer, Rosa.
Robbie is no slouch, either. He runs for Great Britain's national team, and is currently ranked third in the world for 24-hour ultra-marathon running. He coaches clients around the world and leads trips for trail runners preparing for the CCC and UTMB trail races. (You can read more about his work, here.)
Natalie and Robbie are nomadic creatures, currently roaming around the Alps and Pyrenees.
Robbie: So the 338-km, 24,000-meter Tor des Géants in the Aosta Valley. First thing we have to ask is… why on earth?!
Natalie: After crewing a few friends at the TDG in 2015, it became apparent that this was an event that I most certainly wanted to run. In a restaurant after the event, if you can remember rightly, we tossed a coin, and the winner would get to enter TDG the following year. I won the toss and saw the look of disappointment on your face!
So, at the beginning of this year I entered the lottery and unfortunately didn't get selected. I was gutted, but a little relieved. I started to plan the year. In April, however, I received an email saying that I had now been selected, and if I wanted to take up the offer of running in the TDG, I had two days to make up my mind… Not long after I paid and was entered!
Robbie: What was your favourite part of the route? How much can you remember… or did it just blur into one confounding run?
Natalie: Which race? Have I just done a race? Oh, that one… Yes, a lot of the route has just blurred into one. However, if I think carefully, I can break it down into each of the seven sections. Each section was spectacular, with a few parts of the route being torturous. The last 3,000-meter climb, Col Losson, took about 3.5 hours, with no one else around — other than a few runners and hundreds of Ibex. This was wonderful to see, as I was feeling like dog sh*t. I wasn't able to eat anything at the time.
The run to Valtournenche was beautiful. You could see the Italian side of the Matterhorn and Monte Rosa, which made me slightly emotional as I knew I could smell the finish. And, I knew that you, Majell and Rosa the hound were waiting for me in the life base. (Editor's note: TDG refers to their extensive aid stations as "life bases.") The descent down to town was so painful I was crying, my quads and knees were shot, and I was moving slower and slower. But, eventually, I wobbled into the life base for a rest and some food.
Robbie: Your feet were immaculate after all those miles. What's your secret?
Natalie: Haha! I have no idea what my secret is… Maybe it was the Clarins for Men cream that you were rubbing into my feet, with a look of disgust! (You did say you would do anything during the Tor!)
I wore two pairs of shoes during the race, my Adidas Raven Boost and Hoka Speedgoat. The Raven Boost are such an awesome shoe, I didn't feel any rocks until later parts of the course, but then my feet had been on the go for way longer than before. The Hokas were a lifesaver and felt like slippers.
I had taped certain toes, which I knew would be a problem and nearly lost two toenails, but they weren't too bad. My feet were just really sore and throbbing, but looked like "flowers" as the TDG masseuses described them!
Robbie: So how much sleep did you have? Was there a strategy — or did you just fall over and snooze when you needed to?
Natalie: I went into the race with a rough strategy. I'd taken some advice from Nickademeus Holland and Joe Grant, both of whom had previously run the race. They gave me guidance on when to sleep and even how to sleep — tips that included an eye mask, ear plugs and the scent of lavender. These suggestions helped a great deal.
This was the end result:
Rhemes Notre Dame, 65.6 km – closed eyes 10 min. (night)
Eaux Rousses, 81.4 km – closed eyes 20 min. (dawn)
Cogne, 106.2 km – slept 20 min. (daytime)
Donnas, 151.3 km – slept 1 hour and 30 min. (night)
Gressoney, 205.9 km – slept 1 hour and 40 min. (night)
Rif Alpenzu, 210 km – slept 40 min. (night)
Valtournenche, 239 km – slept 20 min. (daytime)
Rif Cuney, 259.9 km – slept 50 min. (night)
Biv Clermont, 264 km – slept 60 min. (night)
Rif Frassati, 317.4 km – slept 50 min. (night)
Total sleep: 7 hours and 40 minutes in 118 hours, or about 96 minutes of sleep per day. 
Robbie: Just how annoying were those video interviews by your crew?
Natalie: I wasn't expecting anything less! I'm used to your humor, and sometimes I was just ignoring you anyway! 🙂 I now keep waking up expecting you to stick a camera in my face… Don't worry I'll get you back when you're least expecting it on your 55-hour race, the Snowdrop Ultra, in December! (Editor's note: You can see Robbie's videos here.)
Robbie: What was the hardest part?
Natalie: All of it! In fact, each section was different in its own way. The climbs were manageable, and I found I could just keep going, whereas the descents were relentless and were so hard on my quads and feet. Some of the descents went downhill for hours and were so steep. You then had to pick yourself back up and do it all again for another long steep climb… and then another long steep descent. At some points I thought my muscles were going to pop out of my skin!
Robbie: Which piece of your equipment was most vital to your adventure — apart from your fantastic crew that is?
Natalie: Oh yes, my crew! You were bloody fantastic, there are no other words to describe you and Majell!
When it was raining heavily on one of the nights — I think it was Valtournenche to Oyace — I was so thankful for my very expensive waterproof jacket made by Norrona. I was so warm, dry and cozy! It really helped with morale during that night.
The Ultimate Direction rucksack was a great piece, too. All the required gear, plus extra items I brought along, fitted perfectly in to the pack. The best feature I liked was where the poles fit — at the side of the pack — so they were easy to get in and out. Plus the UD pack was a women's fit, so it fitted nice and snug throughout the TDG.
I always wanted a nice cozy jacket that was breathable and could wear in the mountains on cold days. I saw the Patagonia Nano jacket on sale, so bought it straight away and knew I would really like wearing it. I wore it a couple of times during the night when it wasn't raining. I didn't sweat, it was super cosy and breathable and really helped on those cold nights.
Robbie: What did you eat to power yourself all that way?
Natalie: POT NOODLES! I worked with a dietician Renee McGregor. I sent her a list of all the foods I was thinking of eating during the event. Luckily, Renee agreed with these foods, and then we discussed extra food to take, as well as Plan B foods if the foods in my Plan A didn't work.
I broke the whole race down into the seven life base points, which varied in time between 10 and 20 hours. This made the eating plan and also mentally made things easier to cope with. For each of the sections I took a little bag of Haribo gummy snacks, a little bag of boiled sweets, a bag of S-Cap salt tables, mini Bounty candy bars, pain au chocolate bread, ginger, 500ml water and 500ml cola or Lucozade sports drink.
I filled up my water bottles at each little check point, maybe between 4-5 on each section. I also ate some checkpoint food, like cheese, ham, biscuits (these went down well), cake, an orange (to clean the palette) and coffee with sugar.
At each of the major life bases, I knew that a Pot Noodle would go down pretty easy, so beforehand I bought about 10, just in case. Also, I had some of the life bases' pasta with tomato sauce, Parma ham and cheese, a bit of pizza and maybe a cake to finish off. Plus some cola, Lucozade and an espresso with sugar.
I did find at the higher altitude of 3,000 meters, I struggled to eat. I had to stop on a few rocks, sit down and nibble on some biscuits and a Bounty candy bar… Luckily, this was enough to get me up and down those hills!
Robbie: We understand the TDG was your first race longer than 60 km. How did it go, running this distance — and would you advise others to make such a leap?
Natalie: I knew when I entered the race that my experience was being in the mountains, rather than covering the longer distance. You have to be comfortable in the mountains in the day and in the dark. I just love being in that setting and have spent many many years adapting my body for an event like the Tor.
I knew after the 60-km point that I was in a new world… I just kept thinking that all I needed to do was eat something every 20 minutes and keep moving forward. Whatever pain I was in, I knew that everyone else running was suffering, too.
Robbie: Tor 2017? Or is the Tor now too short for you?
Natalie: Haha! As soon as I'd finished, I was like, "I want to do it again!" I've now done the Tor, and achieved what I wanted. However, I think there is more I can do, maybe faster… Now I know that my body and mind can actually go this distance, I would love to have another go at it. The route was stunning, and the people along the way were fantastic. I met some lovely, cool and crazy people and two very nice girls — Elisabet from Iceland and Petra from the Czech Republic.
The Tor is now in my blood!
Read More about Tor des Géants: