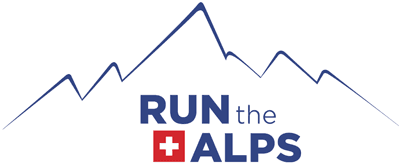 How to Measure Your Runs in the Alps: Metrics from David Laney
How to Measure Your Runs in the Alps: Metrics from David Laney
---
Guest Blogger: David Laney runs for the Craft Sportswear trail running team and coaches with Trails and Tarmac. Follow him here and enjoy his laugh-out-loud Laney sense of humor about all things trail running and, well, life in general.
Sometimes, he measures his runs by pace and place. Over the years, that has meant some very impressive results, including 3rd at the 2015 UTMB Mont-Blanc, 2015 UltraRunner of the Year, 3rd at the 2016 North Face Endurance 50 Mile San Francisco… and (brace yourself) a 2:17:02 Marathon PR.
---
"Runners like to train 100 miles a week because it's a round number, but I think 88 is a lot rounder." -Olympic Marathoner Don Kardong
Let's start with a personal confession. Most mornings I finish my run by jogging circles in the street in front of my house until my GPS watch ends in a round number. Yes I'm one of those. My neighbors often give me weird looks, but honestly now that I think about it, that could be for a number of reasons. 
Part of the reason humans love Strava, and running data, is because we are constantly trying to justify our love (hate?) of running, and probably our existence in general. Seeing those boxes checked, watching those bar graphs increase, and receiving "kudos" from others taps into some deep reward center that makes all that chafing, blisters, and hours in the rain feel worth it. 
Data driven running is one way to go. It's clean, precise, organized, sterile, and productive! Don't we all love productivity? But sometimes it backfires. When I first started trail running in the mountains, I couldn't understand why I was so much slower. I was running minutes slower per mile and working just as hard if not harder. GPS data quickly began to dictate my effort, route, and amount of enjoyment. Good data =Happy David. Bad data= Sad David. I judged my runs by data alone. It's a rather cold way to engage with something so significant.
Metrics to Measure your Run
I'd offer another way to think about and enjoy running. A way I learned not from my coach, but from my dog. This is a method to measure and experience your run that's a little less data and a lot more delightful. Of course, if you are using running to justify your existence, well this won't do it. But if you're looking to have a bloody good time, see some cool stuff, and make some neat friends, these might be some methods worth trying out. 
Stiff&Sniff: This method of measuring your run includes sniffing good stuff. "Good" is a broad term that humans and canines appreciate differently. While running, count how many good things you sniff. This method is particularly effective in the Alps when running past cafes, bakeries, and wildflowers. Bonus points if you stop and get a croissant. 
The Dessert Run: I often give my dog cookies during our walks when she does something good. Of course this is every 2 seconds. I modified this into a run for the Alps. The idea is to run and get dessert (or desserts). Stop at a refuge and enjoy a blueberry tart and coffee and gelato.
Cow Counter: High meadows in the Alps are often filled with bell ringing, deep mooing cows. Instead of worrying about your kilometer split while running, how about say hi to the cows! Measure your run by how many cows you pass. Bonus points if they moo back. 
Berry Picker: This one is pretty self explanatory. Bonus points if your fingers and tongue end up stained blue or red. That means you're doing it right.
Stop and Breathe: Traditionally impressive runs are judged by running a long way in a short amount of time. But we're in the Alps, why would we want to spend a short amount of time on the trail? Isn't that why we are here in the first place? If you're here to experience the Alps, then slow down and breathe it all in. 
In The Secret Life of Walter Mitty (a movie I highly recommend), Ben Stiller's character goes on a vision quest of sorts in search of eclectic outdoor photographer Sean O'Connell (Sean Penn), who is hiding out in the mountains of Afghanistan in search of a rare snow leopard to photograph for LIFE magazine. Their exchange goes as follows:
Walter Mitty: When are you going to take it? [photograph of the elusive leopard that has just walked into view]
Sean O'Connell: Sometimes I don't. If I like a moment, for me, personally, I don't like to have the distraction of the camera. I just want to stay in it.
Walter Mitty: Stay in it?
Sean O'Connell: Yeah. Right there. Right here.
I don't want to get too philosophical, but I'd encourage you to seek and embrace those magical moments on the trail during your Run the Alps trip. It will help you get the most out of it. (And here's a bonus: it works if you're running in Bellingham, Boston, or Baton Rouge.) 
The best moments are tough to truly measure, and they can't be captured by a camera, much less a watch… I'm not saying you can't put your runs on Strava or post on Instagram, I sure do! But also just sit in the moment. Be there, without distraction or hurry, just "stay in it." Breathe slowly, absorb, give thanks. Keep your eyes open for magic. And then go get yourself a blueberry tarte. Eat it, photograph it, and post that on Strava, Instagram and whatever else the cool kids do, because life is delicious and you're in the Alps.