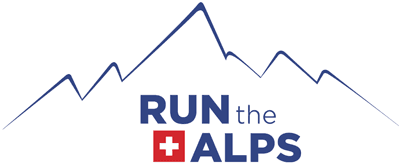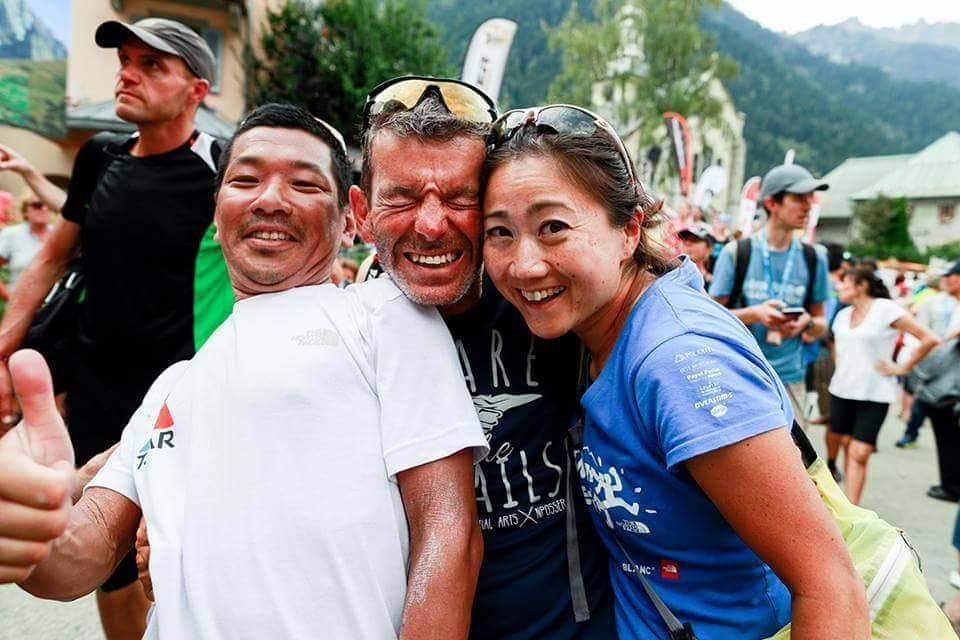 Running the PTL. Seven times. Meet JeePee Lüthi.
Running the PTL. Seven times. Meet JeePee Lüthi.
Here's a fact about the trail running scene in the Alps: Everyone knows JeePee.
Which makes sense, because you won't meet a more enthusiastic, friendly or energetic trail runner, anywhere.
JeePee Lüthi, 51, from the pre-Alp village of Leysin, Switzerland, is a force of nature. He's been trail running for close to three decades. And not just small races, either, but some of the most challenging events to be found.
One of the biggest of those is the PTL. With the understated full name of Petite Trotte à Léon, the PTL is one of the great trail experiences in the Alps—and the hardest of the five events that make up the UTMB series. Covering more than 300 kilometers of some of the most rugged mountain terrain anywhere in the Alps, if not the world, the PTL is more siege than race. The goal is simple: finish.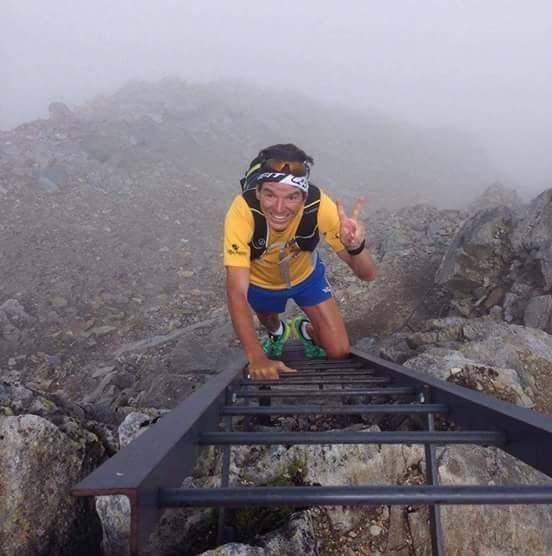 Now, here's a fact about JeePee: He's done the PTL seven times, finishing five of those times. That's something like 2,000 kilometers. (But who's counting?) The only years he missed the PTL, he was training for Italy's 330-km long Tor des Géants in 2011 and 2012. (And he finished both of those, too.)
Run the Alps sat down to find out what inspires someone to tackle one of the hardest trail running events going… year after year after year.
Run the Alps: Let's get the elephant in the room out of the way. Why so many PTLs?
JeePee: Well, to start, it's very special. It's not a race. It's about the solidarity that comes with being part of a team. The route isn't marked. You're on your own with a GPS and maps. That makes for the team effort, as well.
Then, there's the fact that the route changes every year. That's unique. It goes through places in the Alps that are less traveled: very technical areas and over high rocky terrain. You see some places that are beautiful and unique.
Run the Alps: You missed a few years, though!
JeePee: I did! In 2011 and 2012 I decided not to take part, because I had my eyes set on the Tor des Géants (TDG), which was just getting started. I really like the TDG, too. It's a proper race—an individual effort, with lots of aid stations, well-marked, well-organized and passing through gorgeous country.
Run the Alps: How do the two differ?
JeePee: The PTL is more about survival. In one of Jean-Claude Marmier's speeches he said, "It's not a race. Just try to finish. It's about reaching for a goal." (Editor's note: Jean-Claude Marmier was the founder of the PTL. He passed away in 2014.)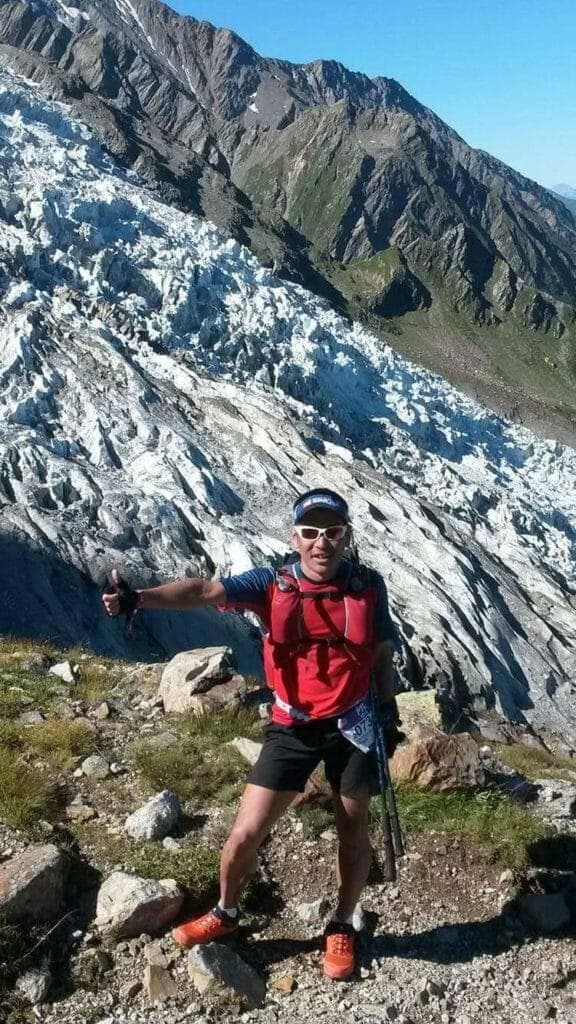 Run the Alps: Can you tell us about Marmier?
JeePee: Well, when we heard him talk [at a pre-race briefing In Chamonix] the first thing we thought was, "Who is this… this…"
Run the Alps: Shall we say… "Tough guy?"
JeePee: Exactly. He was talking to us like in the movie, Platoon. He was a military guy, of course. Marmier created the French military mountain school. He was a pioneer who did many great things in mountaineering and climbing. When he was talking to the PTL participants, he was commanding his troops!
After the first PTL, when we got to know him better, we realized he was in fact a really nice, lovely guy.
Run the Alps: What was the early history of the PTL? How did it come about?
JeePee: The UMTB committee wanted something different that was an adventure and longer than any of the other events. Something unusual, where you had to carry your own stuff. Léon Lovey, a baker from Champex, he suggested the name Petite Trotte, as in "Little Walk." (Editor's note: Champex, Switzerland is on the route of the CCC and UTMB races.)
The Committee said, "Léon said it, so let's call it Petite Trotte à Léon," or, "Léon's Little Walk." Léon is known for walking for hours and hours from Champex to find blueberries for his famous pies.
2008 was the first year. It was 220km long. The Committee later increased it to 250km, then 300 and now it's around 290 and sometimes over 300.
Run the Alps: And Léon?
JeePee: He still runs the bakery. He's a very, very nice person. The PTL crew are the nicest among all the volunteers. They are totally dedicated to the runners. It's a small family.
Run the Alps: JeePee, how did you start mountain running?
JeePee: Well, for 25 years, I played soccer. Increasingly, though, I was getting injured. It was hard showing up for work at my job with SwissPost when Monday morning arrived! So, I stopped playing soccer and started cycling, cross country skiing and running.
I focused on road running. At the time, there were not many ultras. There were some pioneers, like Christophe Jaquerod, Werner Schweizer, Pierre-André Gobet, Philippe Rossier, François Vallotton, Pablo Vigil, Mike Short, Jacques Berlie and many other legends, who I knew well. I did some 100-km road races, like the one in Biel, Switzerland.
We did shorter races like Sierre-Zinal, and we ran Trail des Dents-du-Midi, Jungfrau Marathon and Swissalpine in Davos. These were some of the first famous mountain races in the Alps.
In the early days, our doctors told us not to run ultras. They said it was not safe. They had all kinds of theories. They would even caution us to not do more than one marathon a year! I didn't follow that advice—I used to run up to 15 marathons in a year, sometimes even back-to-back during a weekend! In 2001, I did 51 races.
Run the Alps: You're crazy, JeePee!
JeePee: Oh, there are many more like me, too! (Laughs.)
A few years later, the new version of UTMB came along in 2003. Its predecessor was the "Super-marathon du Mt-Blanc" held in October 1987 with just 30 participants. The race, organized by French extreme-ski legend Sylvain Saudan, was held in three stages. Sadly, one Italian runner died that year due to the cold. He lost his way near Col de la Seigne.
I ran it the next year. There were 1,500 starters and 450 finishers. It took me 41 hours.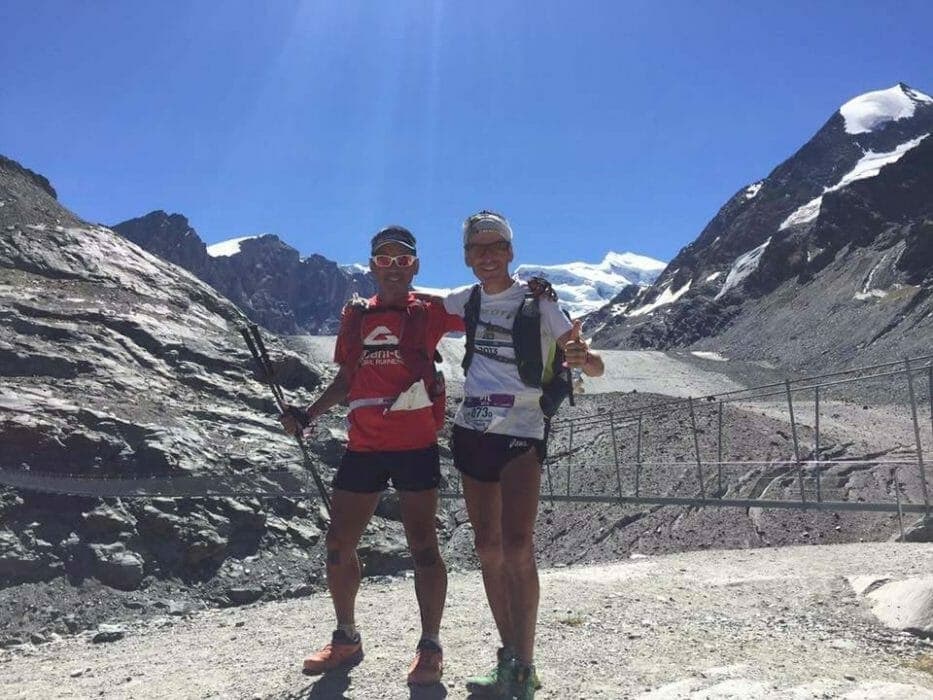 Run the Alps: What drew you to trail running?
JeePee: I would be lying if I said I didn't like road racing, but it's more competitive. Competition is nice, but with something like the PTL, while we still prepare very seriously, we also try to enjoy the course as much as possible during the event.
Run the Alps: During those hard moments in an event like the PTL, what do you feel you learn about yourself?
JeePee: Well, those moments have taught me how to approach problems. That is, how to prioritize. What's important? What can wait?
You learn a lot about yourself. It's an inner ride. You learn about your body, your mental health. Your ability to deal with difficulty. You go from euphoria to depression to euphoria.
Run the Alps: How do you apply these lessons in your daily life?
JeePee: Here's an example from the PTL. You dream about the finish line. You visualize yourself at the finish line and what you will do when you reach Chamonix with your teammates.
But, you always have doubts. You know you're going to struggle. You know it's going to be difficult.
We human beings have a remarkable ability to go forward. You have to have goals and dreams. That's what makes you go forward. Events like PTL have taught me to find enjoyment, even when things are very difficult.
Run the Alps: What do you think about during those long days in the mountains?
JeePee: Millions of things go through my mind—good memories, bad ones, thoughts of friends, family and friends who are no longer with us. You think of all these sorts of things because you cannot think about what's coming up. If you do that, you'll think, "There's no way I can do this!"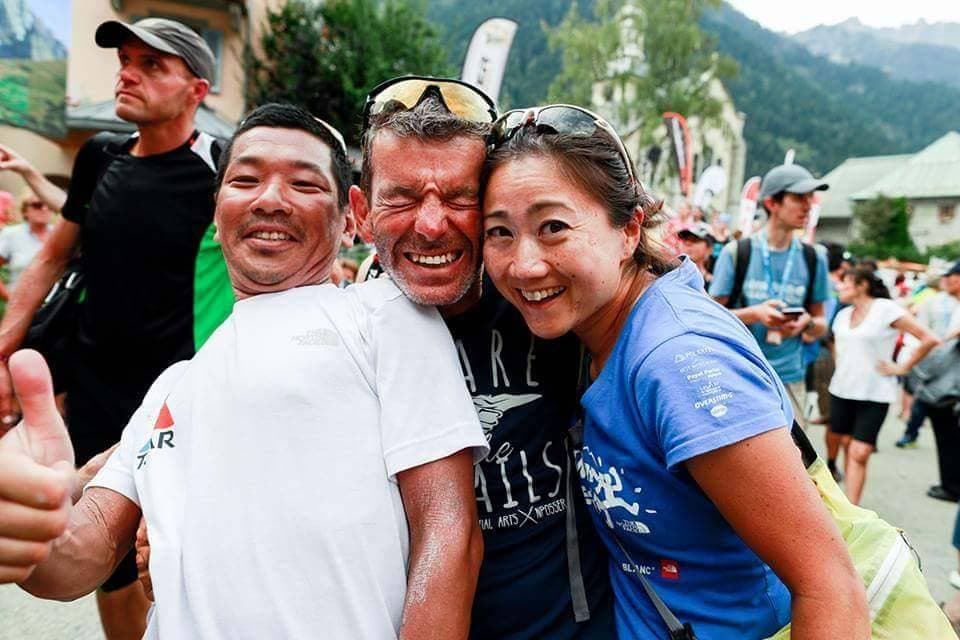 Run the Alps: You need a strong mental strategy.
JeePee: Definitely. I try to have fun, first of all! You go step-by-step, one section at a time. You rely on your teammates. You need to remember it's not that bad.
Of course, you still feel every little step. Sometimes it's hard. But it's important to never panic, to work to stay in a good mood, to keep your positive thinking.
We work to adapt to each other's rhythm and pace, too, because you're rarely tired at the same time. Sometimes you go hours without talking with your partner, but sometimes just a look is all you need, or a quick check-in.
"Ca va?" ("How's it going?")
"Oui, ça va!" ("Yeah, it's going!")
Run the Alps: Marmier was a legend. Can you tell us about him?
JeePee: He lived in Chamonix. In the winter, he would sleep on his balcony to get used to the cold.
Jean-Claude was a really strong guy. He used to say, "I did the route with my dog Crooner and my wife Natalyia. My dog didn't die, and my wife didn't cry, so you PTL participants have no excuse!"
I asked him, "How many dogs did you have, one for each pass?" (Laughing.) The dog even did some via ferratas! (Editor's note: Via ferrata translates as "Iron Path." They are highly technical, often dramatically exposed routes that use permanently placed iron equipment, like pitons, to make the route safe.)
Here's one example of the kind of person Marmier was. In 2009, one of my teammates was furious with him at the finish. He said, "You're crazy! Someone could have died on that route!" Marmier said, "We can talk about this after. Now is not the time. Let's go for a beer and discuss it."
After, we had a beer, and he was really nice and funny. We explained to Jean-Claude Marmier that it was really unusual and quite scary to climb up Mount Buet during the night. Someone could have had a serious accident with lethal consequences. Some of the participants were pretty scared with the fear of falling. Luckily, no one was injured, and it all ended well.
Run the Alps: How is the PTL organized?
JeePee: It's a big committee. It's its own world. We are outside of the big machine that is UTMB. There's Léon, Rene Bachelard, and Michel and Catherine Poletti, the UTMB founders. They're really nice people. Michel worries about everyone. He wants to make sure everyone has a good experience. In years past, he would organize UTMB—then also run the race!
There's a new PTL team taking shape now. Isabelle Juchat, the new organizer, trained under Jean-Claude to understand the organization. There's a huge amount of work to be done throughout the year.
I've volunteered twice, each time at Champex. Being on the other side of the event, you see how much work is being done. Most of the runners are grateful. They realize—no volunteers, no race.
Run the Alps: There's a lot of talk about the PTL spirit. How would you describe it?
JeePee: This is what I think of as the PTL philosophy: It's simple, humble, and it's about having fun—even though it's very, very difficult. We suffer, we sometimes feel like we're dying, and we get mad at the organizers when things get really hard. In the end, though, there are smiling faces.
Once you understand that spirit, it's hard to complain about the race.
We try to share that spirit to the newcomers. There are a lot of people who repeat every year. One Swiss runner, James Linder, has done them all. He's the only one. He's very strong mentally. I finished the first three editions of the PTL with him.
You meet the teams on the route, of course. That's nice. Helping others and being helped by others is an important part of that philosophy. Friendship, solidarity is all about that.
Run the Alps: What role does weather play in the event?
JeePee: You need to be lucky with the weather—that's the most important factor. We've seen snow, cold, hail, rain… but it never lasts the whole week. Then you get nice weather, and you can enjoy it again. The crazy weather is fun in its own way. This past year was very, very hot. But we managed.
Run the Alps: For those considering the PTL, what's your advice?
JeePee: As soon as you enter, start getting ready. Of course, you can't always have a 100% chance of success, due to injury, gastric problems and so on. Still, you can put the odds in your favor.
Have a race tactic, then adapt the tactic to your experience on the route.
Getting to know your teammates is very important. You will be relying on each other. We each will have our downs. We need to support each other during these times. In the PTL, teamwork is an important component—you never leave your partner.
And, always take it easy. Try to keep a steady pace, to minimize stress and the risk of injury. But, go fast enough to leave time to recover with some food and sleep.
Sleep is important. When we reach a resting place, we discuss our plan for meals and when we will sleep. We'll sleep two and a half or three hours, and that's enough. Then, it's time to go!
Finally, never panic. The main goal is to finish. It's not important to finish Saturday evening. It's nice to come down Sunday to Chamonix when there's the big UTMB crowd.
Run the Alps: How does it feel to find yourself back in Chamonix?
JeePee: Fantastic. You have tears, you have joy, you know you did it. This is your 15 minutes of fame. Your time on the course doesn't matter. There is no first or last, there are just finishers. That was Jean-Claude Marmier's philosophy. He told us, "Just try to finish." We were laughing when we heard this, but now we understand it. In 2008, for example, there were 63 teams and only 12 of them finished!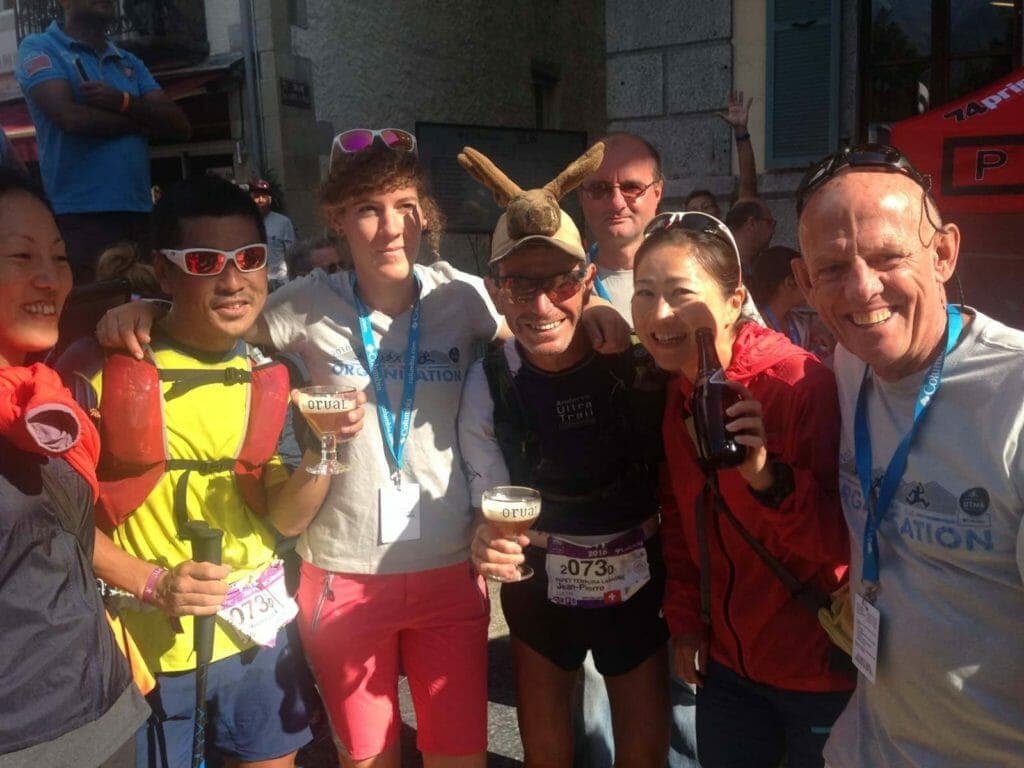 Run the Alps: What changes have you seen over the years?
JeePee: For one, I think the PTL is getting tougher. Many think it's a double UTMB, but you can' think of it that way. The routes are very technical. There are few sections where you can really run. You need to go slowly, to get it done in five or six days.
The technology has changed a lot, too. In the first PTL, we had a GPS receiver, but no tracking. So, we had to take photos to prove we had followed the route. In those days, we didn't have the Spot Trackers we use now.
Run the Alps: So… what are some of the weirdest things you've seen in all those hours in the mountains?
JeePee: I've had hallucinations. During the 2013 PTL, I was going from Champex up to Arpette. All of a sudden, I thought my headlamp was playing tricks on me. I was seeing faces on the stones. I also heard voices—school kids playing. I thought, "We must not be far from school." My partner thought to himself, "Okay, this sounds bizarre." The shadows were playing tricks on me. We stopped for a 20-minute nap. It helped a bit. In the early morning, we stopped a second time. We were really tired, even after sleeping.
It's not uncommon for me to finish the PTL with swollen hands and feet. Faces, too. Sometimes it lasts for two or three days. We all look like ugly babies! (Laughs.)
Run the Alps: So, what's next for you?
JeePee: Well, we will do another PTL in 2017! We'll see. Knock on wood, I would love to finish one more. It takes a lot of preparation, of course. In the winter, I train with ski mountaineering, cross-country skiing and snowshoeing.
I spend time at Hotel L'Arveyon in Chamonix with my friend Alain Bustin. That's a great place to prepare for the PTL—it's quiet and very low-key.
It's always a pleasure seeing the PTL crew back again. It's one big family.