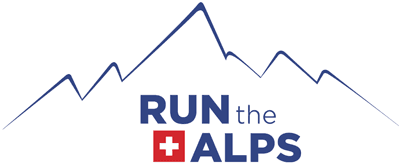 Salomon's Matt Flaherty on the Marathon du Mont-Blanc
Salomon's Matt Flaherty on the Marathon du Mont-Blanc
Matt Flaherty is a US trail runner sponsored by Salomon, currently living in Geneva, Switzerland – just 60 minutes' drive to Chamonix, France. He has had a number of strong results in the US, in a variety of trail and road races. (You can read more about him in this irunfar profile.) We're psyched to share his unique racing perspective on the recent 46 km Marathon du Mont Blanc.
I recently had the chance to take part in the Mont Blanc Marathon, part of a suite of highly popular races in and around Chamonix, France. Well over 5,000 runners participate in one of the weekend's events, which include a Vertical Kilometer (or VK), 10k, half marathon, marathon, and 90k.
The popularity of the races surely owes in part to the stunning scenery. The race's namesake mountain is the tallest in the Alps, towering over race headquarters in the outdoor playground of Chamonix. Mont Blanc, with its broad shoulders, can be deceptive when viewed from so close. False summits and spires impede your view of the whole massif, and it's difficult to appreciate that the mountain boasts a 12,000-plus-foot vertical rise from where you stand in town.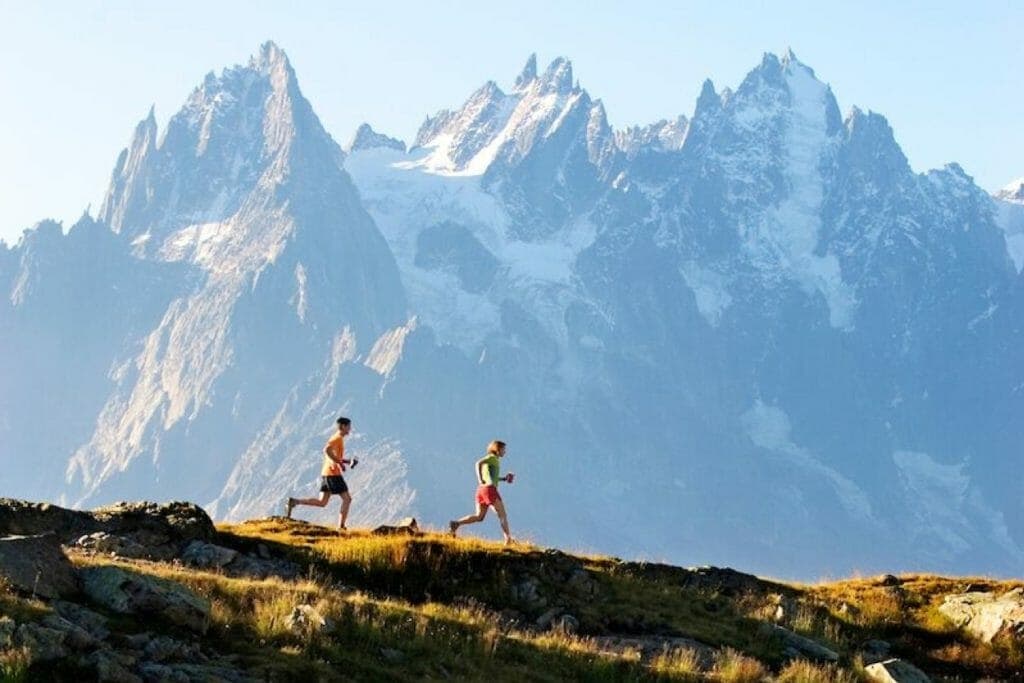 The marathon race is part of the new Salomon Golden Trail Series, a collection of some of the most prominent marathon distance-ish races in trail running. The Golden Trail Series gives Mont Blanc the tagline: 'The Best Scenery'. (Each race in the series is designated with a superlative: The Best Fans, The Fastest, and so on.) While inherently subjective, it's hard to disagree when you're in Chamonix on a clear day.
What to expect, and a bit of advice from your humble(d) writer
Let me suggest what not to do if you want to race well: don't go for a long hike to Lac Blanc with friends the day before the race; don't hang out until the small hours on Friday night with new friends in Geneva; and definitely don't half-ass your training on a bum Achilles if at all possible. However, if instead of racing well, you simply want to experience a place and a culture, then by all means go for all those things and more.
A friend of mine, Mike Ambrose, who also ran the marathon, spent the better part of his days in the mountains for a full week prior to the race. He was on holiday and wasn't going to miss the chance to explore new trails. I know some Run the Alps guests did the same – tacking races onto the end of Tour du Mont Blanc fast-packing treks. Sometimes, playing in the mountains simply has to trump a focus on performance.
That said, what should you expect if you are trying to run well? For one, European races are different than American races. If you're European or have raced much in Europe, you already know this of course. Even if not, odds are you've heard this before, but it can still be difficult to appreciate.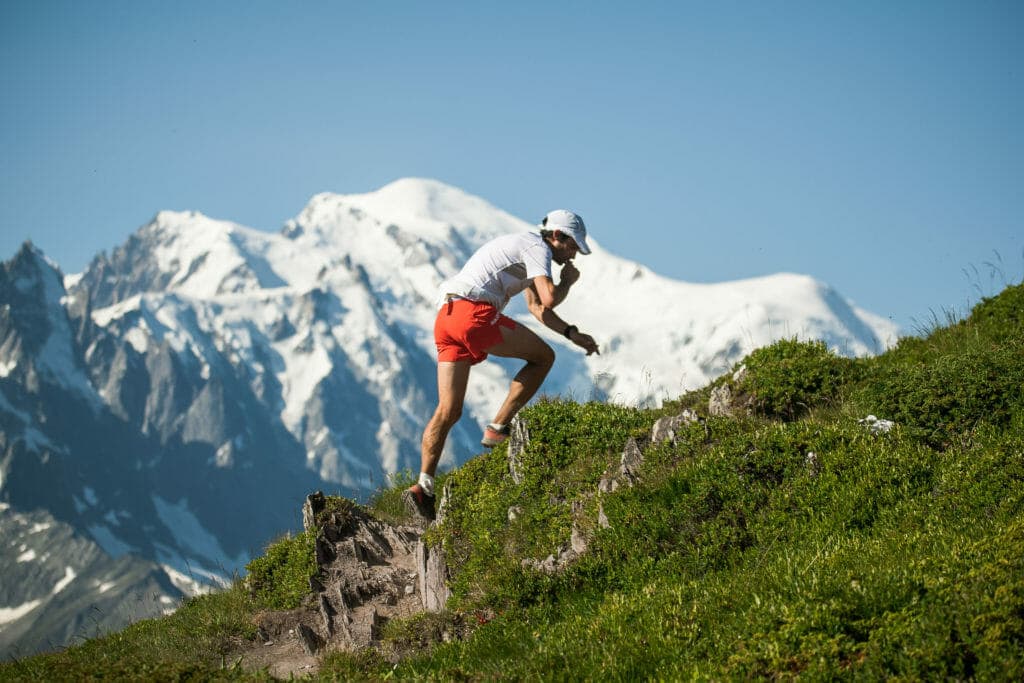 So what makes the difference? One stat from the Mont Blanc Marathon is an obvious contender: the roughly 10,000 feet of climbing. This much climbing in a marathon is essentially unheard of in the U.S. It's as much vertical gain as the TNF 50 Mile in San Francisco in roughly half the distance. Or put another way, this is more vertical gain per mile than Colorado's Hardrock 100 Mile. This is normal in Europe. And with the Mont Blanc Marathon, it's amplified for two reasons. First, the course is net up: you finish high on a mountainside and need to take a gondola 3,000 feet down to get back to Chamonix. Second, there is surprisingly little climbing in the first 10 miles, making the back half overstuffed with difficult climbs and descents.
Next, there's the competition. Granted, I'm a little out of shape, but even so, I swear these medium-distance European races are much more competitive than people realize. For instance, I ran what I thought was a pretty good race at last year's Sierre-Zinal race. I finished 32nd place, about 15 minutes behind winner Kilian Jornet. When I had a similarly good race at the Boston Marathon, I finished 31st. The Golden Trail Series has only heightened this competitive effect at races like Zegama-Aizkorri, Mont Blanc Marathon, and Sierre-Zinal. The fields are big and deep.
Finally, there is the element of technicality. This is a deceptive factor as well. The Mont Blanc Marathon course isn't insanely technical. More technical than a typical American trail? Sure, but totally runnable for the most part, albeit made a little more difficult by the relative steepness of European trails. The real kicker with this factor is how damn good European runners are on steep, long, somewhat techy descents. (NB. they'd probably laugh at my use of the word 'technical'.)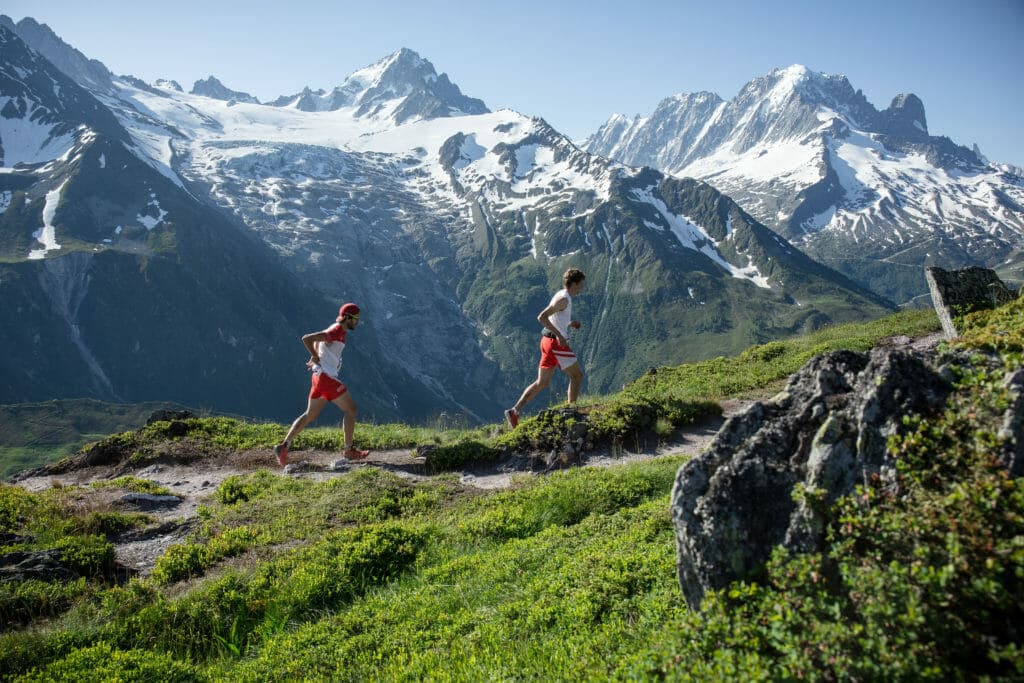 Case in point: at the front of the Mont Blanc Marathon field, a handful of top Americans were hanging right in the lead pack through half way. This included Sage Canaday and Patrick Smyth. I checked splits for the leaders post-race, and these guys were both part of a pack of a dozen or so guys, right on the pace through every checkpoint. This lasted until the top of a nearly 3,000-foot climb, the biggest of the race. But on the subsequent four-mile descent? The top Americans lost 5 minutes to the Euro crew of Kilian Jornet, Marc Lauenstein, et al. – over a minute a mile slower. You don't come back from that if you're hoping to win.
Sage hung tough, finishing in 9th place. But after that descent, his chances were essentially over. Sure, some Americans might be better at descending, but it's really difficult to have the whole package. Part of this is simply the concept of specificity playing itself out. The European runners cut their teeth on this terrain, training on it every day. It's only natural they'll be really good at running it. For the reciprocal effect, note the somewhat spotty record of Europeans racing American classics like Western States.
What to do with a tough day
So what happened to me, with my bundle of aforementioned excuses? Well, I was actually running fairly well through mile 19 or so. I had moved gradually into about 40th place, just a bit ahead of the world-class leading ladies. But as I began a long, exposed climb, the wheels came off pretty dang quickly. I'm still at a bit of a loss as to how I imploded so wholly, but it's clear that the 90º F temperatures in Chamonix that day had a lot to do with it.
As I struggled along, gradually losing positions, I really started suffering. By the time I made it to the final aid station about 5 kilometers from the finish, I felt like I was crawling. I knew I had some early heat exhaustion symptoms: I was lightheaded and dizzy, couldn't take in food, couldn't get my heart rate under control, and I was dry heaving. Recognizing the futility of my situation, I entered the aid station having settled on minimizing damage and taking care of myself. The medic at the station pulled me aside and suggested I sit down in the shade for a while. I obliged.
I ended up hanging out for probably 25 or 30 minutes, knowing I'd eventually walk or jog it in, but waiting to get things under control. I got down some liquid calories eventually, and headed back out for the final 5k. I was moving slowly, but trying to appreciate my ability to do so at all, not to mention the perfectly clear view ahead to Mont Blanc. For the first time ever in a race, I pulled out my phone (mandatory equipment) and snapped a few photos. I eventually did reach the finish line, in 5:44:59 for 130th place. It wasn't the result I had hoped for, but sometimes for Americans racing in Europe, it's OK for it to be all about the experience.