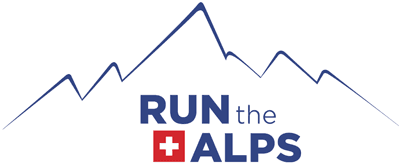 Semi-Marathon des Côtes de l'Orbe: Running with Wine
Semi-Marathon des Côtes de l'Orbe: Running with Wine
Can you imagine running a half-marathon with aid stations offering wine? Such a race exists here in Switzerland, which I had the pleasure of running last Saturday. If you're looking for picturesque landscapes, a festive atmosphere and the opportunity to wear a ridiculous costume during a race (a sporty dirndl, perhaps?), then I recommend signing up for the Semi-marathon des Côtes de l'Orbe.
Located in the canton of Vaud, near the French border, the Semi-marathon des Côtes de l'Orbe takes you through scenic villages and vineyards at the foothills of the Jura mountains. In the same spirit as Le Marathon du Medoc in France, which also took place on September 13 this year, there are stations throughout the course giving runners and walkers a chance to sample Swiss wines. Just stop off at the nearest sign marked "dégustation," and local winemakers will gladly hand you a cup (there's water too!). Race organizers also encourage runners to wear costumes, giving a prize for the best dressed.
The Semi-marathon des Côtes de l'Orbe offers two different running races: the Semi-marathon (21.1 km) and La Désirée (11.6 km). Walkers are also welcomed on both courses. I opted for the half-marathon this time around. As I left the train platform and walked the short distance to the starting line in the small farming village of Arnex-sur-Orbe, I felt very eager to start running! Before we took off onto the course, an exuberant aerobics instructor led us in a 10-minute warm-up session—a typical practice at many of my Swiss races.
Running the Semi-Marathon
My excitement for the Semi-marathon led me to speed through the first few kilometers, but soon the elevation gain started to get challenging. Prior to this race, I had run three other half-marathons over the years on relatively flat courses—most recently the Geneva Half-marathon with an ascent of only 100 meters. In comparison, the Semi-marathon des Côtes de l'Orbe has an ascent of 300 meters. When my friend suggested it, I thought it would be a good opportunity to pair a longer distance race with a decent gain in elevation.
Despite my best efforts at training, I still found the vineyard hills to be really tough. A seasoned Swiss runner my husband knows claims that every 100 meters of elevation gain is like adding one extra kilometer to your total distance. Something to consider next time I'm selecting and preparing for a trail race!
In terms of trail conditions, I think it was about a 60/40 split of asphalt roads vs. natural trails (grass and gravel, etc.). While we went in the trees for about a kilometer or two, most of the course was in the open, alongside fields and vineyards. Bring your sunscreen if it's a sunny day! We also had a very blustery weather, and with little to slow it down, the winds whipped across us during the race.
While I saw a few costumes during the Semi-marathon, I think most of them were reserved for the shorter La Désirée course or were donned by the walkers.
In terms of the built environment, you'll pass through five Swiss villages: Agiez, Montcherand, Valeyres-sous-Rances, Rances and Orbe. Around Valeyres-sous-Rances, you can see the impressive 13th-century Champvent Castle in the distance, which is still privately owned and not open to visitors.
Given all the special features of this race, and the easy access to the start via public transportation, I thought it was a spectacular course for runners and spectators alike.
Celebrating at the Finish Line
In its fifth edition, the Semi-marathon had 260 participants: 186 men and 74 women. Thankfully, I was among the finishers this year, coming in 14th overall for the women. For many participants in this unique race, however, the journey along the course—sampling local wines and enjoying the stunning landscape—rather than reaching the finish line, is the ultimate goal.
At the finish line area, surrounding the town gym in Arnex-sur-Orbe, it had the feel of a neighborhood fête with neighbors, friends and local winemakers greeting each other. There's live music and a playground for the kids. You can also try local specialties from the various food vendors or further indulge in local wine and beer.
While the wine was flowing during the race, from my vantage point, the Semi-marathon runners didn't partake too heavily in the dégustation stations. Although, I wondered how the La Désirée runners and the walkers fared who were still working toward the finish line. While we had to leave soon after my race, we heard afterward from a friend who walked the course that everyone was generally under control in terms of alcohol consumption, but she did see two very inebriated men getting on a train, one of whom could barely stand up.
Even though I didn't stop for wine during the race, I gladly picked up my prize after I finished—a bottle of Riesling-Sylvaner from a local Côtes de l'Orbe vineyard. I may need to try this race again next year, just with a little more practice beforehand on those hills!