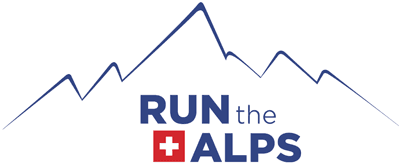 Sierre-Zinal with a Happy Heart: My Perspective as a Mid-pack Runner
Sierre-Zinal with a Happy Heart: My Perspective as a Mid-pack Runner
At some time unknown, the 31km Alps trail race known as Sierre-Zinal slipped into my subconscious as a special event. It was one not to lose track of, a race to do one day, a bit like an exceptional mountain to climb.
But I wasn't really sure why.
The race is located in the Southern Swiss canton of Valais. I knew the region a little, but mainly because of the Rhône river valley, which provides a route eastwards from Geneva airport to some of the Alps' finest mountains. I had, once, traversed a high-altitude Valais mountaineering route on the Swiss-Italian border known affectionately as the "Spaghetti Tour," taking in ten or more frontier peaks. But I had never stopped in Sierre, a town built along the shores of the Rhone. Just a few hundred meters above sea level, Sierre stands in marked contrast to Zinal, a high mountain ski village. I had never been there either, though I knew it was close to iconic 4,000 meter peaks, such as the Weisshorn.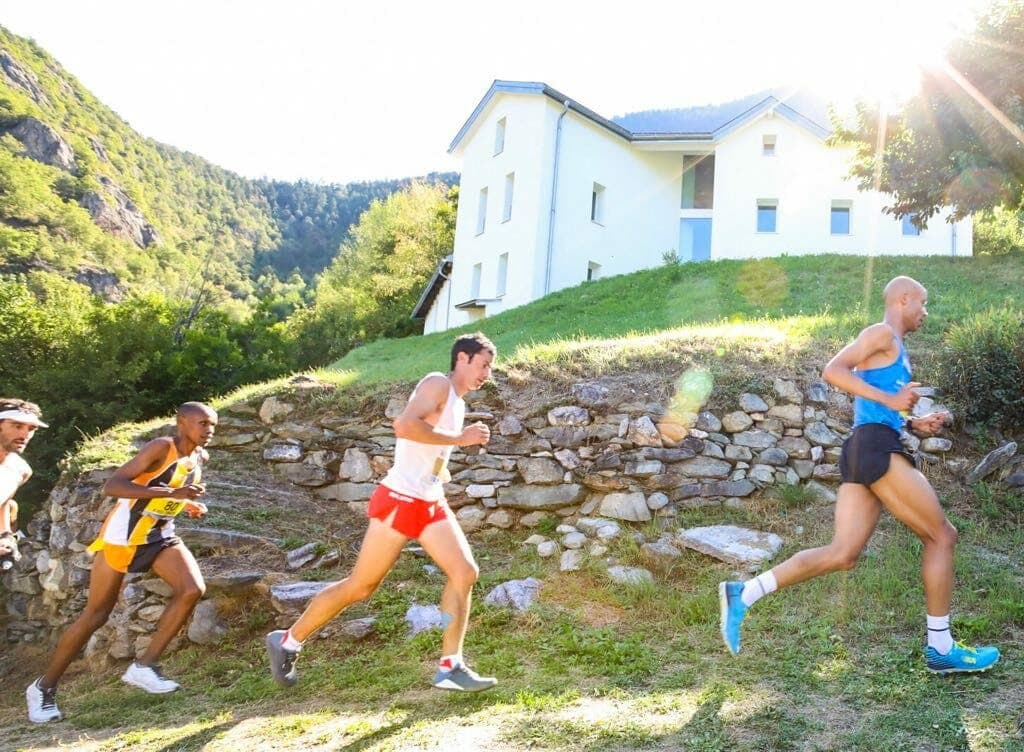 I read up on Sierre-Zinal and realized why I had never taken part. The course is daunting. First, the elevation chart tells a dramatic story, some 1,500 meters of climbing in the first 10km – and there's still another 700 meters of climbing over the remaining two-thirds of the race. I was used to racing ultras, where I could take my time and conserve energy during the race, because there might be 10,000 meters of climbing over a course of one-hundred miles. But Sierre-Zinal is "only" a twenty-miler, with "only" 2,200 meters of climbing. I knew I would have to push hard and run every part of the trail I could on this relatively short course. Just thinking this through led to equal measures of pre-race nerves and excitement.
If the course was daunting, it was also as appealing. Sierre-Zinal has a long history of attracting elites and beginners alike. There's an international mix, enticed by what many consider the perfect mountain race. Oh, and there are the views too – five of the Alps' highest peaks to feast on … assuming you have the energy to take it all in.
In mid-July, several weeks before the race, Run the Alps staff writer Julia Maxwell and I took the opportunity to do a reconnaissance that was part hiking, part running. Switzerland's transport system is world class, and accommodations in Zinal and the start point of Sierre were easily linked via an hourly Postbus. We hopped off the bus, jumping right onto the start of the course. The reconnaissance helped frame in my mind the locations of the seven aid stations, each of which acts as a natural transition point. The key transitions were, in sequence, from super steep climbing to just steep climbing, from those steeps to a runnable 10km or so, and from the final high point to an 8km descent— including the final 3km that really drops.
Fast forward three weeks and I was at the start line, slightly anxious about being in the elite "runner" category and not the more casual, unranked "tourist" division. I reminded myself that I'm often a little faster than I anticipate, especially when fast hiking steep uphills, and when "letting it go" on technical descents. (But, I'm not so quick on runnable inclines and more "cruisy" sections.)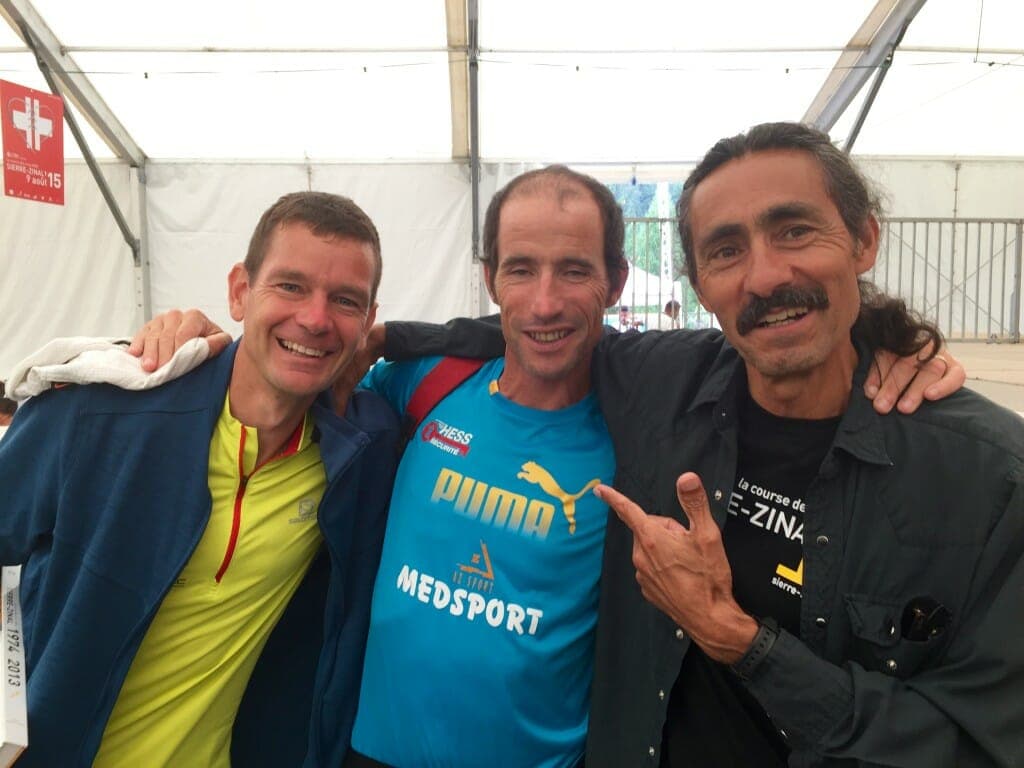 There is one big advantage to being in the runners' category, however: a mid-morning start of 10 am, meaning breakfast comes at a sane hour and there's a relaxed shuttle to the start area from downtown Sierre. On the downside, Sierre on an August mid-morning can often be notoriously hot. This year, however, we were spared.
Knowing that aid stations had plenty of fluids and a few snacks available meant I didn't have to wear a race vest or carry water. I set out with just a few caffeine gels in my pockets. (Yep, I'm an addict!) As it was a sunny day, I chose to wear a cap and sunglasses. Thankfully, the forecast was mercifully cool, with the day reaching just 68 degrees Fahrenheit up high on the course. Sierre-Zinal has seen all sorts of weather, from torrential downpours to super-hot days. There was even snow during the first edition. Fortunately, the 2018 edition was near-perfect.
It was a fabulous build-up on the start line, with 1,500 runners milling around, moving towards three starting blocks. There was plenty of music and lots of motivational chat from the race announcer, reminding us of the 45-year history of the race. The total dénivelé, or elevation change, would test us. We, 'the runners', would climb up to incredible views, before a thrilling descent down to the finish at Zinal. My pulse was already racing!
The first wave of runners, known as "Block 1," set off at 10:00. Block 2 started five minutes later, then came the last, at 10:10. A quick mile up the tarmac gave plenty of opportunity for people to surge or hang back before hitting the single track.
Trail running poles are not allowed at Sierre-Zinal, by the way. That's a little unusual in the Alps but I found it to be a blessing, as it made it easier to slip past slower runners without being "spiked."
Starting in Block 3 proved to be a mixed blessing. On one hand, my fast hiking pace was quick enough to pass many Block 2 runners, providing a rewarding dopamine hit each time I moved by someone. On the other hand, I had to get by them, which takes a little extra energy. Was I conserving enough for the rest of the course? Time would tell.
My goal was simple – to race as hard as I could, but without raising my heart rate too high. There was no panting allowed, at least until the final descent. I knew that there would be far too much time spent climbing to risk being out of breath early on. The initial climb, although very steep in parts, went well. I managed to maintain a fast hiking pace, even passing others on some of the short switchbacks in the forest. I didn't overheat and, crucially, I wasn't out of breath.
Naively worried about the 2:00 hour barrier at Ponchette, about 8km and 1,300 meters of climbing into the course, I passed through in about an hour and twenty minutes. Previous training efforts paid off as I surprised myself with an ascending rate of about 1000 meters per hour. I even felt good! I enjoyed the regular cheers, cowbells and the general carnival atmosphere from supporters en route, which even featured a three-piece band playing the 'Mission Impossible' theme tune!
Once out of the treeline runners come into the middle 10km of the race, a much more runnable stage for which you hope your earlier pace was conservative enough to now allow for some running! Here, you can begin to appreciate why the route is known as 'La Course des Cinq 4000', the race of the 4000 meter-high peaks, including the iconic Matterhorn. Truth be told, I couldn't really appreciate this during the race, you're simply working too hard to take it all in, but I had been lucky enough to drink in those views during the earlier reconnaissance.
I enjoyed the middle 10km, but found I had to dig deeper to keep running, with occasional steep sections proving un-runnable. I found much of this stage to be at a challenging angle – the kind where you know you should be able to average a 9:30 mile with fresh legs… But, my legs hurt! I reverted to my original goal, to go as hard as possible but keep my heart happy – a sustainable heartrate and no panting. That worked. It improved my mood, kept things flowing, but not quite at the speed I had thought possible during my reconnaissance.
Once back in the right headspace this section passed without drama. The sun was shining and the terrain was pretty, with glacier-covered mountains as a backdrop, many cheering supporters en route, and a regular succession of well-organized aid stations, meaning I never waited to drink water, isotonic fluids and a little Coke. There is even soup if you fancy a warm drink! I began to pass some fellow runners with Block 1 race bibs, who'd had a 10-minute headstart on me. That was a real psychological boost.
Almost the high point of the race, the Weisshorn Hotel appeared at around 3:00 hours into my race. Naïve optimism took over for a while, with imaginings of running through the finish arch with the clock narrowly under the 4:00 hour mark. (I heard that "Mission Impossible" theme playing again!) I learned long ago not to visualise the finish line with a quarter of the race still to go, you risk losing focus on speed and footing for the ground immediately ahead, by beginning to 'live' a fantasy finish in your head way too soon. I concentrated on the job at hand. A few kilometers of gorgeous single-track lay ahead, a kind of rising traverse of a balcony trail, seemingly floating off towards the Matterhorn. It actually leads to Nava, the course's high point. There was 8 km remaining, much of it downhill. My watch showed 3:20. Could I run this last distance and drop 900 meter in 40 minutes? Unlikely, but I'd give it all I had to see if I could.
I pushed hard to reach a speed of 12 km an hour, emptying the tank in the process. At this point I often passed other runners, and I needed to get a little assertive as I came up behind runners treading carefully and the tourist runners who at this point were walking, having been out for eight or 9 hours. I reminded myself that it's their trail and their race too. Impatient from time to time, I passed when I found a safe way around participants who, arguably, had retained more brain cells than me and were more cautious through the occasional rocky and rooty sections that were interspersed along otherwise runnable single-track.
With 3 km left the course started to drop precipitously, with snatches of finish line tunes and upbeat words of welcome from the race announcer drifting on the breeze. At this point, you're directly above Zinal. The course really does drop like a double black diamond ski trail.
I loved the descent. I completely lost myself, totally absorbed in it with my brain kicking-in such that I wasn't really concentrating on my footing, it just, well… happened. I knew I was racing the clock, letting gravity and a stupidly high heartbeat take over, yet it also felt like time stood still. It was a weird feeling.
The last ten minutes were a blur. My sixth-place age group split for this section served as testament. I don't normally run a 3-minute kilometer— hey, I'm just a mid-pack runner— but I had a blast trying, crossed the line in four hours and three minutes, with a huge smile and a happy heart… even if it was beating off the charts!
Doug and Julia, from Run the Alps, scooped me up across the line. With hugs, smiles, photos and a beer from Chamonix's Big Mountain Brewery, I savored those precious post-race moments, reflecting that I really had given the race everything I had. A few minutes later, the inevitable scheming for next year would begin, but for the moment I hadn't started to ponder where I could have shaved off seconds, maybe minutes. The beer in my hand was the best beer I had ever tasted, and coming soon would be the biggest pizza Zinal had to offer.
Rethinking course highlights, I couldn't help but wonder why I hadn't run Sierre-Zinal race years ago. My advice to you is this: don't wait!
For More Information:
Why Sierre-Zinal is the Best Race in the World
Pablo: The Man Behind a Remarkable Sierre-Zinal Record