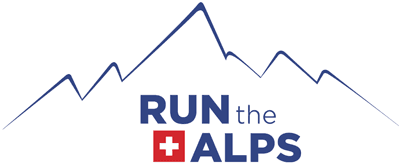 Skimo for Trail Runners: A Brief Primer
Skimo for Trail Runners: A Brief Primer
"Skimo," an abbreviation for Ski Mountaineering, can be a great way to stay in shape for trail running season. Here in the Alps, it's routine to see trail runners switch to skis with the first big snowfall. 
Why is the sport so popular? Let's take a look at one story: US runner Katie Schide, who now lives in the Alps. 
Over the course of the 2021-2022 winter season, Katie joined the United States Ski Mountaineering Team at various World Cup races. Katie's a Run the Alps ambassador from New England who moved to Zurich, Switzerland for her PhD in Geology and ended up a top trail runner here in the Alps. She went relatively all-in on training and racing skimo and spent very little time running throughout that winter; just enough to allow her body to remember what it felt like come spring. While doing a World Cup season was a new experience for Katie, trading running shoes for skis was not. She and her partner, Germain Grangier, live in the Southern French Alps, where summer running trails become blanketed in snow and turn to skin tracks come December. In March 2022, alongside fellow runner Elise Poncet, she finished 4th in the general classification of the famed skimo teams race, the Pierra Menta.
Five months later, Katie won the UTMB Mont Blanc®, solidifying her status as one of the best ultrarunners in the world. 
While her story may be surprising to many, look at a list of the best trail runners and you'll realize that Katie is far from alone in trading running shoes for skis. Joining her are Francois D'Haene, Killian Jornet, Remi Bonnet, Jon Albon, and Ida Nilson, to name a few. Even Jim Walmsley, well accustomed to running year-round, has adopted the ways of his neighbors in Arêches, France, home of the Pierra Menta race. This year, he's taking part in various vertical skimo races, and he recently completed his first multi-day stage race at the technical Belle Etoile Skimo Teams Race in Isère, France. The Strava files of many top runners would suggest that skimo can be a more critical part of a runner's training than most runners have given it credit for in the past.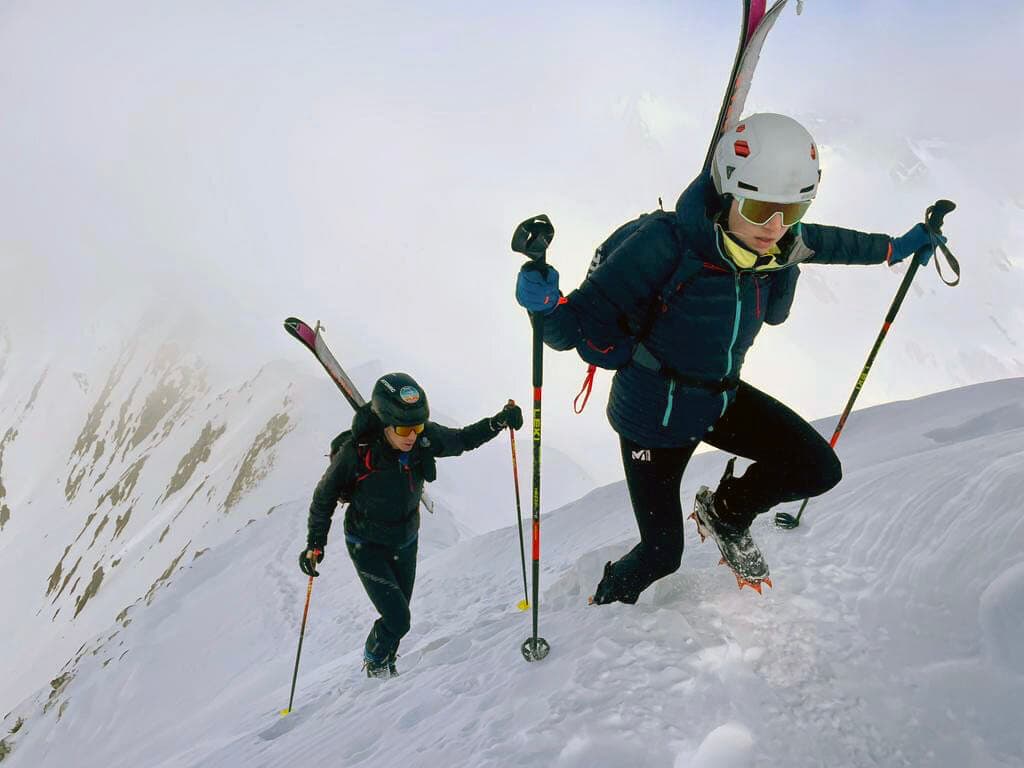 Why Skimo?
At its roots, "skimo" is simply a combination of skiing and mountaineering. The balance of the two is widely adaptable based on an individual's comfort level. With the help of skins, which are fixed to the bottom of skis and glide uphill but grip when sliding backwards, skinning allows you to go uphill either on ski trails or in a skin track. 
On the surface, skimo and the demands that it places on the body appear quite different than running. But, many runners will tell you that their anecdotal experience is enough to convince them that skiing in the winter can be a key component when it comes to preparing for the upcoming running season. For those who live in high mountain towns, where roads become coated in ice and trails become synonymous with post-holing through deep snow, incorporating training on skis becomes a necessity. Fighting the transition of the seasons is futile, especially when so much of trail and ultra running performance seems to be tied to connecting to the mountains and adapting to conditions. 
Runners turn to skimo in the winter for a myriad of reasons. For some, it offers an opportunity to simply do something different, giving the mind and body a chance to recover from one running season and prepare for the next. Others realize that substituting some time on skis for time spent running allows you to continue building an aerobic base, while giving your body time to recover with a lower-impact sport. This can be helpful for athletes coming back from injury or for those trying to prevent injuries as well. Instead of spending winter months on the treadmill, slowly becoming demoralized, skimo provides an experience in the mountains similar to trail running in summer. 
Just as with trail running, in skimo you can do easy training sessions, or you can create a training workout with intervals, or even by hopping into a local race. 
Training Advantages of Skimo
Perhaps one of the most exciting opportunities that skimo provides is the chance to improve your muscular endurance and aptitude for climbing during the winter months. Many skimo racers accumulate between 10,000-15,000 meters of vertical ascent in a week. Even those treating skimo as more of a cross training activity are likely to climb 1,000 meters when they go out for a leisurely tour. For trail races like UTMB Mont Blanc®, which has 10,000 meters of vertical gain, the opportunity to continue to accumulate "vert" even when high trails aren't runnable can be a competitive advantage. 
While skimo is super training for endurance athletes, physiologically, it also represents a unique opportunity to practice and develop skills relevant to mountain races and ultra distance events. You must be durable, and prepared to run through the mountains in the summer. Lack of preparedness often has higher consequences in the winter, and so skimo participants become accustomed to always going into the mountains prepared. Something as simple as putting on a windbreaker at the top of a climb may be overlooked while running, but when skiing, it quickly becomes a habit, one that can translate to being more adept at handling adverse conditions in the summer. 
Getting Started in Skimo
In my experience, there is hesitation to try skimo because of simple misunderstandings about how accessible or varied the sport can be. In many places in the Alps, there are designated uphill training tracks, often through the trees, and then downhill is allowed on an alpine ski trail, or piste. This ski-area based routine is an easy way to access the sport. 
Trail runners, who are often looking for a chance to build fitness in the winter, may be less inclined to enter a race when they assume that the courses are set in high alpine areas, where mountaineering risks can abound. Skimo racing originated from technical ski-mountaineering, which takes people in steep terrain, high mountain environments and into or near avalanche terrain. While races like the Pierra Menta still embody this mountaineering spirit, skimo can also be kept lower risk by skinning on piste, choosing low angle terrain and adjusting to your own comfort level. 
For those interested in competing, there are vertical races, which consist of just skinning uphill, lessening the need for technical skiing skills and lowering the barrier to entry. We've complied a list of some great uphill races in the Alps, and useful tips for getting started, right here.
Racing or not, Katie Schide's story shows that skimo can be the perfect complement to trail running for both for the physiological and psychological benefits. It presents the opportunity to embody the age old adage, "absence makes the heart grow fonder." Taking time off from trail running, or at least decreasing its role in your training, allows you to go into the next season healthy, happy and full of excitement. Skimo represents the chance to continue to explore the mountains and experience them in all seasons.