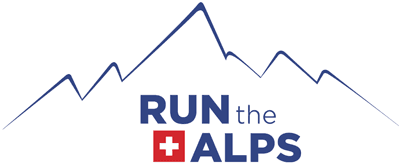 Spring News from Run the Alps
Spring News from Run the Alps
As we head into another summer of trail running throughout the Alps, we wanted to share the latest news from Run the Alps!
This has been a busy spring for us. A few of the highlights:
*A relocation of our summer office to the French town of Argentière, just over the border from Switzerland, at the base of the Mont Blanc massif, and a ten minute train ride from Chamonix. Chamonix is the epicenter of trail running in the Alps, home to many of our friends, and the start of several of our trips. It's a logical place to be, and we look forward to settling in there!
*An all-new, 47-page Guide to Trail Running in the Alps, written by Doug Mayer and Troy Haines. The guide is tailored specifically for Run the Alps clients, for use before and during their trips.
*As we continue to grow and develop, we're pleased to introduce three new guides this season, Claire, Alister, and Alex. They've guided and run trails from Nepal to Greenland to Morocco and, of course, the Alps! You can read their bios right here.
* Our popular Run the Alps Ibex t-shirts are  back in stock. They're going quickly and, due to limited availability by Ibex, we don't expect them to be around long. If you'd like to order one, just drop me a note. (You can read about how much we love them, right here.)
*All-new trail running descriptions for our self-guided trips, designed by Run the Alps' talented designer, Josh Rubinstein. Each run includes both a "Fireside" and "On the Run" edition with sectional map, description, elevation profile, time estimate, emergency numbers, bail-out options, and transport information.
*As we trail run through the Alps this season, we'll be trying something new. We'll be tagging our images with "#runthealps," so feel free to follow our adventures with that hashtag on both Twitter and Facebook.
Personally, I've also been busy writing for Trail Runner magazine this spring, including two recent articles on trail running in the Alps: one on the rugged, quiet Alpstein region with stunning photography courtesy of our friends Dan and Janine Patitucci, and a second profiling legendary Sierre-Zinal Skyrunning Race Director Jean-Claude Pont.
Looking forward, we are exploring expanded offerings for 2016–  in new regions of the Alps, and featuring a few notable trail running friends of Run the Alps. We'll have more news to report as the summer progresses. As always, you can get updates by subscribing to our blog and by following us on Facebook and Twitter.
As we head into a great summer of trail running in the Alps, we also find ourselves taking a moment to look back. Several of us here at Run the Alps knew Dean Potter, who passed away a few weeks ago in Yosemite Valley. Dean has been "ultra-climbing" for a number of years, and recently set a new fastest-known-time in Yosemite Valley. As we miss his ingenuity and sense of both adventure and art, we also know that his example continues to inspire many of us to push our own personal boundaries. In the movie Valley Uprising, Dean said, "With the spark of an idea, with intention and willpower, you can make something happen." May we all make something happen in our days ahead!
That's the news from Run the Alps. As always, we love hearing from our friends, past and upcoming trip participants, and professional colleagues. Drop us a note!
See you in the Alps, and happy trail running!