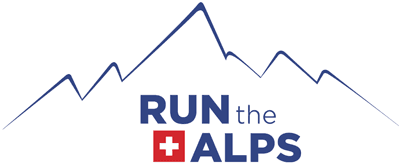 Swissalpine Half Marathon… Minus the "Alpine"
Swissalpine Half Marathon… Minus the "Alpine"
When I registered for the Swissalpine half-marathon in Davos, I expected something … wild, just like its name implied. If you read my blog about the Aletsch half marathon, and after reading this one, you'll probably think, "this guy is never satisfied!" Well, I AM French and, like a lot of French people, I complain a lot. This must be because we just want the best, and unfortunately, the Swissalpine half-marathon, while splendid for those who like roads and easy paths, was not the wild, alpine race I was looking for.
As we could expect from a Swiss-organized event, everything was carefully planned and extremely well organized: train tickets sent out before the race, train schedules were easy to find, enough drink supplies along the race so that you didn't have to bother with carrying a trail running pack. As it was particularly hot on race day, the organizers added an additional drink supply station and onlookers were generously hosing us down as we ran past. We were also glad to find a lot of fountains in which to dunk our heads along the race. We were even offered beer (alcohol free!) right after the race. The diversity of countries present during the event also made it particularly interesting. I was present for the award ceremony, and they played the national anthems from the winners' countries. I had the impression I was taking part in some kind of Olympic Games or world championship!
While I didn't find any downsides in terms of the organization, for me the most important part of a trail running race is the route, and that's where I felt disappointed.
The race started on the impressive Sunnibergbrück bridge and quickly turned on a dirt road. I didn't check the map before the race, but I knew that we were going to spend most of the time in the forest as we started below Davos.  I wasn't expecting a very rocky route, but I was expecting a nice run through woods. After a few kilometers, though, I realized was that the half marathon was more of a mixture of dirt road and pavement rather than a pure trail running event per se. There were some fun parts along a stream on a nice and narrow single track among the trees, a very short downhill and a pretty pleasant run along the Davosersee (Davos Lake). But these pleasant parts were very short compared to the 7 kilometers of dirt road at the beginning and the last part in Davos on the pavement, which seemed interminable to a runner who doesn't care for pavement. What single track there was, followed the road very closely, so that you could hear the traffic. Wild? Not so much.
So… who is this race for? I think if you're just getting started in trail running, don't mind pavement under your feet, and want to take things one step at a time (no pun intended!), the half-marathon might be a good place to start. But, if you're expecting wild chamois, snow and glaciers, look elsewhere for your event.
Unfortunately, as sometimes happens, I didn't pick the right race. According to Doug, the marathon was really nice and much more of an alpine experience than the 21K. I bet the 78K was too, but that's really another planet for me. At least I know what to do before next year: to train for a longer distance and sign up for the 42K!