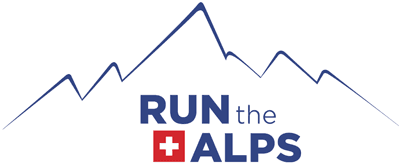 The Art of Trail Running: How a Run the Alps Photograph Turned into a Remarkable Painting
The Art of Trail Running: How a Run the Alps Photograph Turned into a Remarkable Painting
A beautiful photograph from one of our Run the Alps participants, Douglas Rhodes, on the Mont Blanc tour last summer caught the eye of an award-winning artist (disclosure: and my uncle!). I interviewed Michael Bignell, also a retired-architect, about his painting of the iconic Refuge des Mottets interior.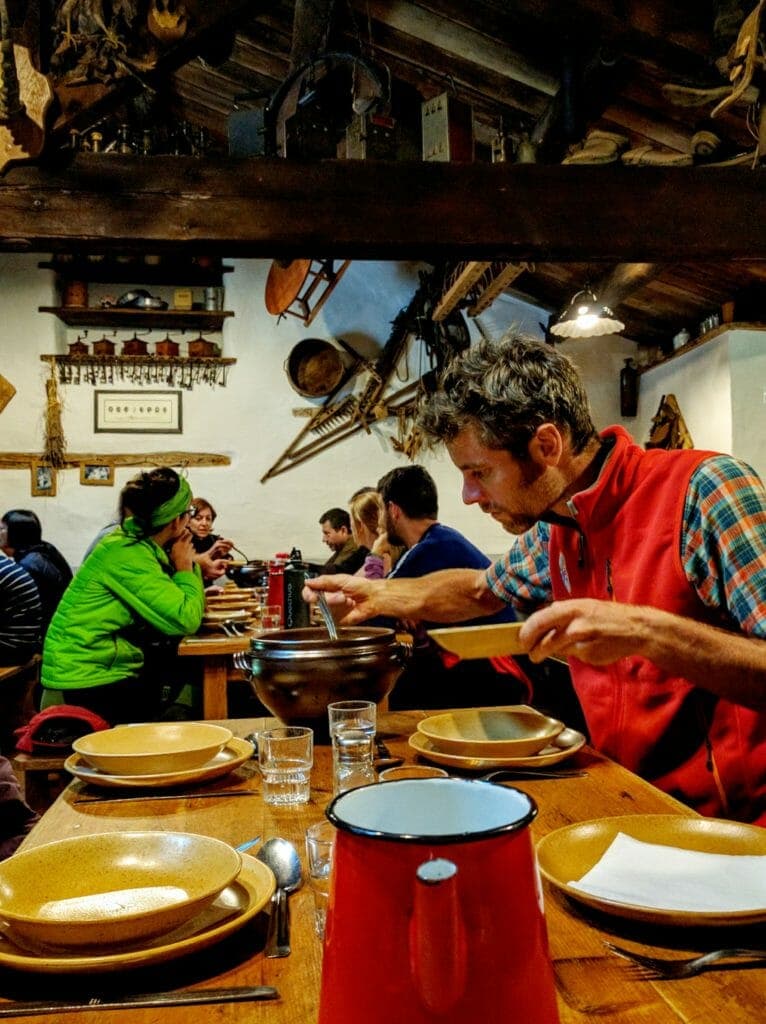 Alister: What is your approach to your painting and recreating this picture in particular?
Michael: The theme of my art is Beyond Realism. Essentially, I start with digital images of a subject, create drawings from these, abstract the features I want to emphasize, and then create the painting. In this case, we should refer to the high quality work of your photographer because without that level of detail, I couldn't have created the piece.
Alister: What motivated you to recreate this picture from the Refuge des Mottets?
Michael: My motivation for the creation of the painting was influenced by several factors:
— I wanted to capture the idea of the night-time refuge, with the feeling of warmth, security and enclosure… a respite from the harsh mountain conditions that the group has experienced.
— The extremes of light and shade reminded me of Vermeer's paintings, and further emphasized the feeling of a safe place for rest and recreation.
— I wanted to portray the intensity of the running guide as he serves the soup… This shows the continuing nature of the guide's involvement with the team he is leading.
— The use of artifacts that are on display in the barn and the exposed overhead beams, tie the structure to its past as a functioning farm building.
Alister: How did you develop the painting?
Michael: The sketches shown below indicate how I approached the composition of the painting:
1. The first sketch shows how I concentrated on the geometry of the main figure and his concentration, it also shows his fitness as depicted in the muscular development of his arms.
2. The second sketch shows a concentration of his face as a detail of the overall composition.

Alister: What materials did you use to create the painting?
Michael: This was created using acrylics on handmade Arches paper (durable, high-quality, air-dried paper).
Alister: Where is the painting being exhibited?
Michael: As a member of the American Artists Professional League and the Allied Artists of America, many of my paintings are exhibited at the Salmagundi Club Gallery on 5th Avenue in New York City. This painting will be submitted for inclusion there later this year and also at the Ain't That a Frame fine art gallery in Westminster, Maryland.

Michael Bignell is an award-winning artist, and he previously worked as a successful architect. He has painted a wide variety of subjects and landscapes, such as farm scenes from the East Coast of the United States, urban cityscapes, boats, characters and most recently, automobiles and Alpine scenes!
His painting influences have included Andrew Wyeth, Richard Estes and the renaissance painters Velasquez and Vermeer, as well as the photographers Michiel Wijstma of the Netherlands, and John van Horn of Pennsylvania. See more of Michael's work here: http://michaelbignell.com/