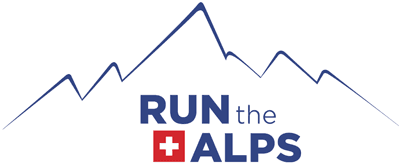 The Deep End: Running Recon on the Tour du Mont-Blanc
The Deep End: Running Recon on the Tour du Mont-Blanc
With 2016's race around Mont Blanc fresh in her mind, Run the Alps participant Sarah Hansel sat down and shared her thoughts about the event. As we head into another season of trail running—with many of us eyeing one or both of the two major, upcoming race series based in Chamonix—we thought you'd enjoy her story. 
It has been a little over a week since I completed the Ultra Trail du Mont-Blanc, and after repeatedly vowing never to run again multiple times while out on the course, I am already plotting my return. One good night's sleep after 36 hours on the trail, and I woke up starving—not for French pastries and Nutella-flavored gelato as I had expected, but for the mountains.
I went into this race as a bit of an underdog. You see, I have lived for the past 10 years in a little town just above sea level, with miles of flat sandy trails and hardly a rock or mountain in sight. The race around Mont Blanc has over 10,000 meters of climbing, something I had never encountered in my life. Talk about jumping into the deep end of the pool! I shamelessly cyber-stalked my fellow runners on Ultrasignup, only to find that I was by far the least-experienced one to have been selected. I had never raced in Europe, or even against elite runners in the US.
And yet, come race day, I somehow emerged at the end of it all as the 5th placed American female (and 25th overall!), with an insane desire to come back for more.
I can't place a lot of my success on initial preparation. I logged hours on the Stairmaster, but it wasn't the same as climbing a real mountain. I guess I had some good heat training, thanks to the 100+ degree days that are not uncommon in sunny South Carolina. But I had one thing going for me that a lot of people running the race didn't… I knew the course. I knew that if I was going to commit to the time and money involved in running a race like this, then I had to commit to it 100%. I had come across an ad for Run the Alps in Trail Runner magazine, where they offered a self-guided tour of the Tour du Mont-Blanc.
I needed to see exactly what I was getting myself into. So, I bit the bullet, sweet-talked my boss into some extra unpaid vacation and shipped over to Europe a few weeks early.
I didn't know my way around the Alps, but I didn't need to. Run the Alps had everything prepared for me—transportation from the airport, luggage transfers, hotels and even my food. All I had to do was run, recover in a new unique hotel or refuge each night, and enjoy the variety of cultures as I made my way through France, Italy and Switzerland over the course of six days. It was nothing short of amazing. Overwhelmed by the endless trails to explore and views to seek out, and perhaps a bit over eager to see it all, I ended up covering 130 miles with over 44,000 feet of gain in less than a week. I gained fitness, but most important, I gained confidence.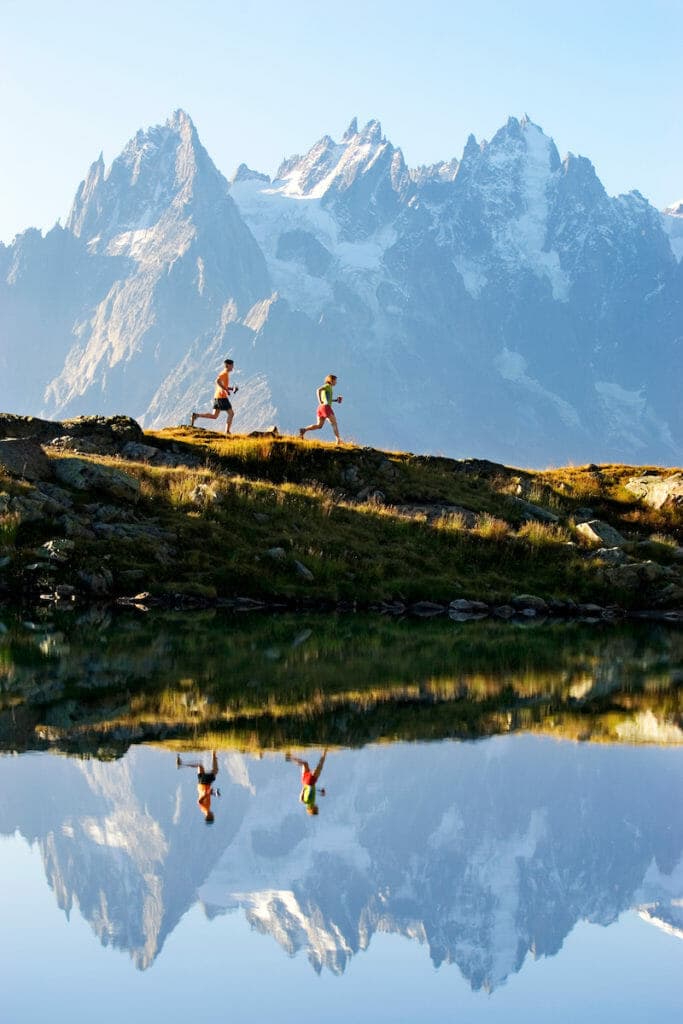 I won't pretend that the race was easy for me. I struggled, a lot. But I went into it with a plan. I knew exactly how deep the deep end of the pool was. And thanks to my recon, I knew I could swim—or at least not sink. I knew that those first miles—all the way to Les Contamines, really—were relatively easy and would give runners plenty of room to find an appropriate place in the upcoming single-track conga line. That gave me the confidence to pace myself early on. I knew that the first really steep descent from Col du Bonhomme was followed by an awesomely smooth section down to Les Chapieux—on which two weeks before I had spread my arms out like airplane wings and bombed down, giggling like a little kid. (In fact, I loved that section so much during the tour, that I when got to the bottom, I turned around and hiked back up the mountain two miles, just so I could do it all again!)
I definitely struggled through the Col des Pyramides the first night of the race, but I knew that on the back side of it was Lac Combal, with a long flat road section where I could make up lost time. I just had to keep moving. I knew the descent into Courmayeur was rough, but short, and just below it lay the lovely cobblestone streets of Italy and the halfway point of the race.
Luckily, I knew the entire Italian section was absurdly beautiful and not to bring my camera because the temptation to stop running and take pictures would be far too great. Besides, I had taken zillions of photos just two weeks before. I knew that the climb back up to Champex would be mentally challenging, but that I had all sorts of little forest creatures waiting to cheer me on, carved into the stumps of fallen trees by someone with a very good sense of humor. My favorite—and he still brings a smile to my face—was a giant slug holding a knife and fork, set there to encourage weary hikers up the last hill of the day and towards their waiting dinners. I tipped my hat to him during the race, giving him a knowing smile and thanking him for helping me on my way.
I wasn't prepared for everything, though. I did not know that a storm was approaching as I left Champex and headed up to Bovine, the first of my last three climbs. I thought the first rumble of thunder under bright sunny skies was a rock slide somewhere up the mountain. But soaking wet and shivering a few miles later, lightning striking on either side, I was glad I could recognize the small hut on the hillside where I had stopped for homemade soup and bread two weeks earlier. Just beyond the hut was a small gate that indicated the top of the climb. And though I could hardly make out the trail on my way down—as it had turned into a river of mud as the sky had grown darker—I knew my way down that mountain and could recognize the lights of Forclaz, indicating I was getting closer to Trient and a waiting set of dry clothes.
I knew all too well about that darned false summit on the steep climb up to Tête aux Vents. It had fooled me once, but this time, even though I was near exhaustion, I would not fall for its cruel trick. I was a bit frustrated to be running that section at night, as I knew exactly how beautiful it was on a sunny afternoon. It was my favorite section of the whole tour—wild mountain meadows, the glow of Mont Blanc in the distance and the suggestion of a trail amongst lovely rock gardens. I hated that I couldn't see that view; I was angry with my fading headlamp, and the little inspiration it offered. I remember stubbing my toe and cursing at the rock for being in my way. I may or may not have given that rock a brief lecture on respect. (It turns out it was doing me a favor, as I finally took the time to look up.)
What I didn't know from my tour was how beautiful those mountains can be at night, with constellations above you, and headlamps like a string of pearls, winding their way across the hillside. Lamplight becomes starlight. There is no telling where the earth ends and heaven begins.
I didn't know that the streets of Chamonix would almost bring me to tears, even though I was finishing before sunrise, with almost no one to witness it. The tour didn't prepare me for that. Even my own parents were still asleep, not expecting me for a few more hours. I didn't have the huge crowds they show on TV, or the music or the fanfare. A few loyal crew members, up all night waiting for exhausted runners, cheered me in as if I had won.
The secret is… I did win. We all did. Every single person who experienced the magic of that race, be it a runner, a crew member or a volunteer, won in some way. I left those mountains with tired legs and an enormous sense of gratitude and admiration for the sport and all the people who make it possible. I left with that—and an insatiable hunger for more, too.