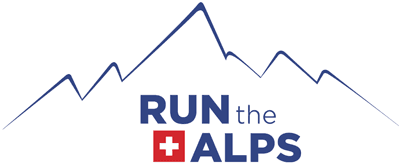 The Faces of 2021 Tor des Géants
The Faces of 2021 Tor des Géants
The Tor des Geants– a 330 km trail race with an incomprehensible 33,000 meters of vertical– takes place around the high cols and mountains above the Aosta Valley, Italy, each September. The week-long event has just wrapped up, and one thing that you can say about Tor is that there are always a few stories to share.
2021 was no different, with the highlight being a new course record. In the men's race, Italy's Franco Collé of Gressoney– through which the Tor runs– finished in 66 hours and 43 minutes, breaking the previous record by nearly an hour! This was also Franco's third Tor win. Jonas Russi of Italy came in second, over two hours behind Franco. The lead pair ran together, pushing each other for much of the race. In fact, it wasn't until the third and final night that Franco pulled away. Coming in third, Petter Restorp of Sweden, currently living in nearby Chamonix, France, finished in a time of 76 hours and 36 minutes. This was a huge effort from Petter, particularly given that he had set a new Fastest Known Time speed record on the Haute Route from Chamonix to Zermatt, Switzerland, just one month earlier. 
In the women's race, current course record holder Silvia Tregueros of Spain came in first with a time of 89 hours, 57 minutes and, like Collé, this was also her third victory at Tor. Silvia finished well ahead of Melissa Paganelli of Italy, who took second place nearly four hours later. Nicky Spinks of the UK finished third in at 101 hours, 16 minutes. (Earlier in the summer, Nicky set a new Lakeland 24-hour record, a challenge that involves running to the summit of as many peaks in England's Lake District as possible. Her strong result is even more remarkable, given the significant demands of the UK accomplishment just four weeks earlier.)
There were other Tor races this week, including 30km, 130 km and the new 450km mountaineering epic, Tor des Glaciers, in which hardened mountain runners navigate along an unmarked route in higher, more technical terrain around the Aosta Valley, while occasionally crossing paths with the 330 km Tor race course. The biggest headline from this race was immediately evident to all watchers: Canada's much-adored Stephanie Case winning the women's race and placing third overall.
As with all races, some of the best stories are found behind the lead pack. There are, after all, hundreds of others that are all pushing themselves to the edge of what body and mind can handle. There were injuries with which to contend, stormy weather to manage, and the inevitable "sleep monster" that leads to some crazed decision-making, and even falling asleep while moving forward.
Run the Alps' Tour Manager, Steff Lefferts, and I spent this past week out on the course helping to crew our work partner Doug Mayer. During this time, I had the opportunity to take a few photos of the faces of the Tor. I hope you enjoy this selection!