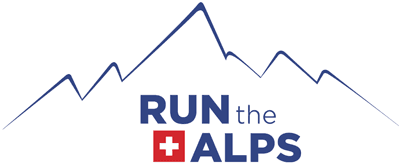 The Infectious Energy of Trail Monte Casto
The Infectious Energy of Trail Monte Casto
A late-season trail race in a quiet corner of the beautiful Italian Piedmont valley, well-organized and offering something for everyone.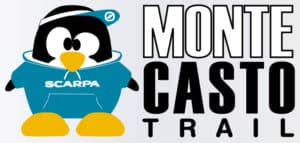 'Bellissimo! Forza!' shout the hikers in encouragement as I run past, although beauty and strength seem more of an aspiration than a reality for me. The more disconcerting cries of 'dai, dai, dai!' ('Come on!'), seem to be heralding imminent demise to my English ears, sounding uncannily like 'die' – That's closer to the mark after almost four hours of running on the 46k Monte Casto trail race.
A passion
The 12th edition of this Autumnal trail race brought over 800 runners to the small town of Andorno Micca for the 21k and 46k races, along with a non-competitive 9km and children's route. It's quite a change from the first Monte Casto trail race in 2006, when only a 21k route was offered to a handful of runners by Race Founder Mau Scilla.
"I was inspired by the fact that these have always been the paths where I have been training, and I loved that the other trail runners could discover them, because I love my valley," said Mau.
With a big smile and infectious energy, it's easy to see how Mau has made the race such a success. An accomplished runner and former Lafuma athlete from 2006-2013, Mau now concentrates on race organization (also including the Red Bull vertical 3k) and managing the Spirito Trail Team.
Despite still being the main race director and sole organizer (along with help from friends and family), he made time to talk with several runners as he coordinated numerous duties from race HQ at the finish line.
The penguin: a symbol of struggle
His thoughtful approach to every detail of the race includes the somewhat erroneous figure of the penguin on the race logo, emblematic of Mau's distinctiveness: "When I decided to organize the race, I thought about the symbols concerning mountain races here. The symbols were always rock goats, chamois – agile animals. So why not think about a penguin, exactly the opposite of these animals? Which animal has more difficulties compared to a penguin?"
That passion for the area is evident when talking with not only Mau, but the volunteers, supporters and other trail runners, many of whom have returned every year to race. Its popularity has continued to grow, and for the past nine years the race has maintained the current format with the longer 46k route.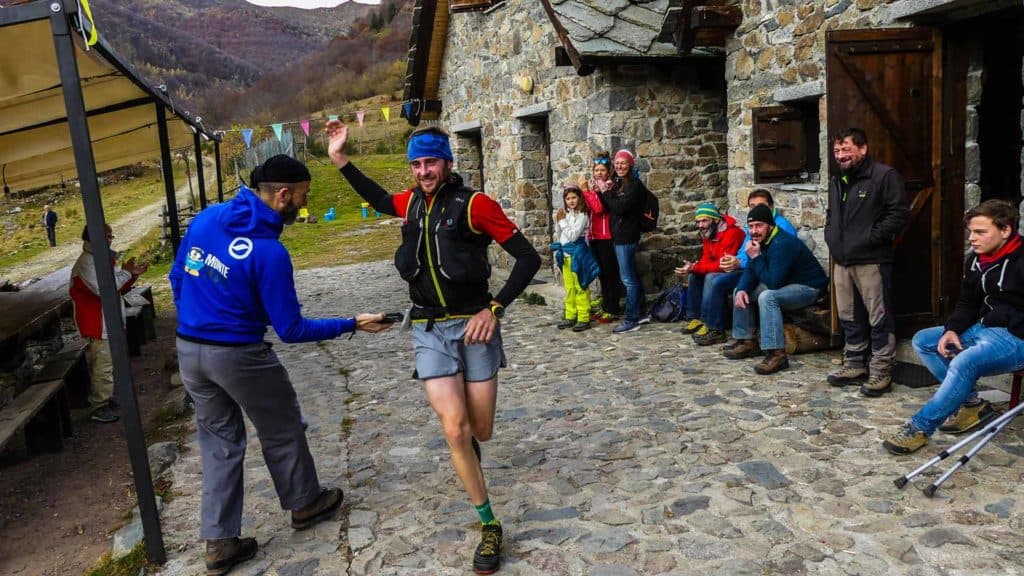 Trail running in the ascendancy
It's a similar trend in general for trail running, as increasingly more people find their way onto the trails, as endurance athlete Kilian Jornet recently wrote.
Italy is no exception, according to Mau; "In the last years trail running in Italy has become very popular, we have mountain lovers who start running, and also runners who have always run on road that fall in love with trail."
As a late season race it's a perfect way to capitalize on residual fitness from the summer's activities, and simply enjoy the quiet, leaf-strewn Piedmont valley trails, which pose a decent challenge. Plus, the atmosphere is a wonderful blend of Italian warmth, passion and inclusivity. Balancing competiveness with enjoyment is something that Italian trail races seem to excel at, and the Monte Casto is no exception.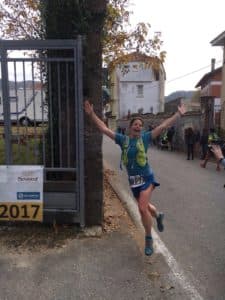 The five aid stations I passed en route were always great fun, positive and well stocked, even with the locally brewed Menabrea beer on offer, which I jokingly asked for at the halfway point. I eventually got my order filled many times over at the finish line.
As Mau points out, "I think the colors of autumn at this time are wonderful, it's impossible to miss them. The Pasta Party and the Beer Party are something that you don't forget!"
I travelled over with friends and met many others during the trip, all of whom had a fantastic time. Among them was fellow Run the Alps Senior Guide Emily Geldard, who sensed the same great vibe – and had a similar moment of linguistic confusion. "It was a beautiful course with smooth, runnable trails and fast non-technical descents. Other racers were friendly, often passing with a 'ciao', a 'bravo', or the (somewhat unsettling!) Italian encouragement of 'Dai, dai!'"
Our only regret was not being able to stay and enjoy the celebrations that no doubt continued long into the star-filled Autumnal night. Thankfully we have next year to make amends!
Grazie mille, Mau!