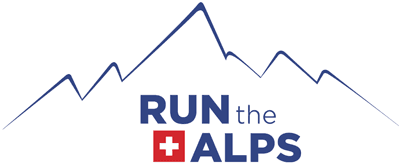 The Irresistible Lure of Racing the Dents du Midi
The Irresistible Lure of Racing the Dents du Midi
Some trail races just have it. It's a vibe, a feeling you get from the moment you arrive. Everyone's smiling, happy to be there. You're meeting new friends and enjoying the atmosphere. You get the sense the volunteers have worked together for years, because they probably have.
And, whatever happens on the course, you're happy afterwards. These trail races are infectious. When you think back on them, whatever the outcome, you can't help but grin.
DDM Trail has that vibe. The oldest trail race in the Alps proved it again this year, as the race celebrates a remarkable 56 years. Want to know just how far trail running has come since then? Check out this film from 1972, when the race was already into its second decade.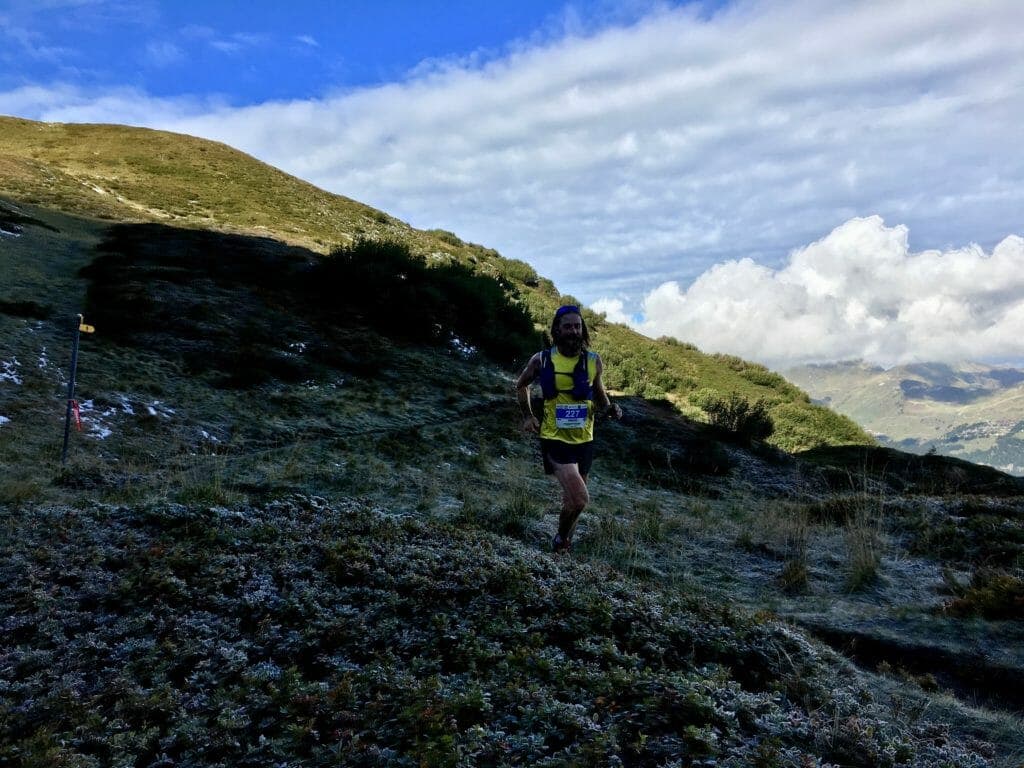 Seriously, stop and watch the film. It's remarkable archive footage courtesy of Radio-Télévision Suisse. (Running with ice axes and ropes? Not recommended in 2017.)
To be sure, the race hasn't happened every year. There have been interruptions, including a multi-year break between 2003 – 2010. Last year was one such year, as the race was on hiatus while the organization went through a necessary overhaul.
DDM Trail has come out of that pause very much the better for it. The race has a revitalized committee that flawlessly executed an event with a record number of participants – 550 registered across four races.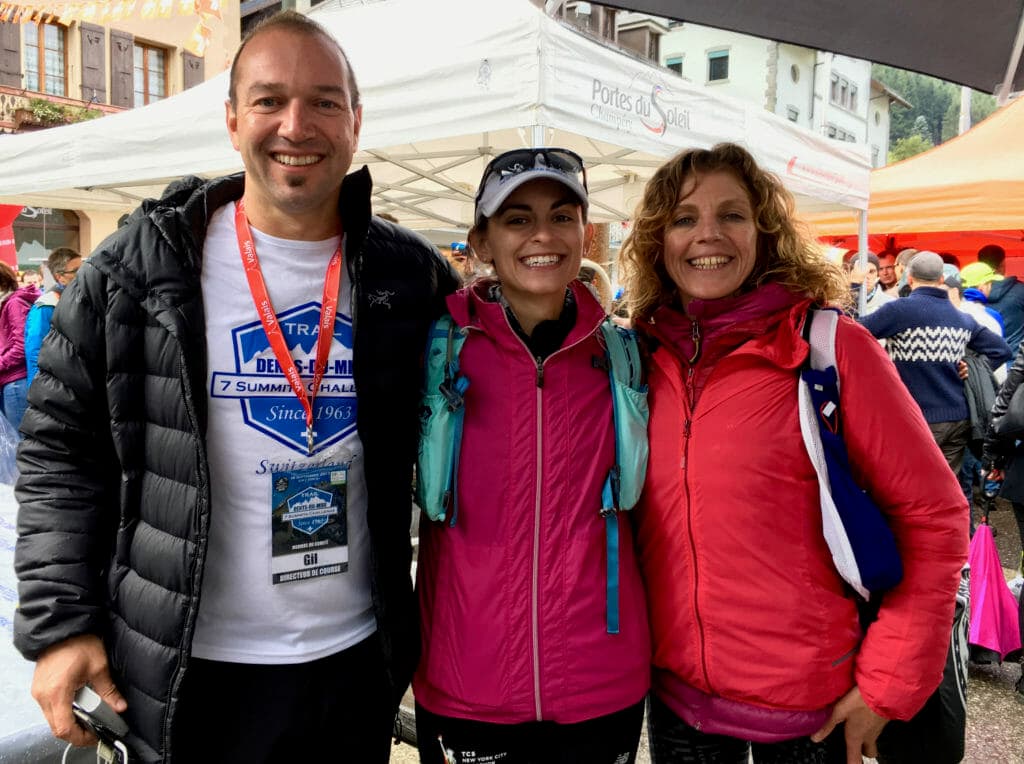 At its core, DDM is simply a great idea – much like UTMB, Trans-alpine, and Sierre-Zinal. Running a loop around a mountain range is a great concept, but running around the famed Dents-du-Midi range makes the event downright mythical. For more than a century, the range has drawn tourists, hikers, climbers and landscape painters. On the Val d'Illiez side, runners enjoy fast cruising along rolling single-track through high pastures. The villages of Champéry, Val d'Illiez, Troistorrents and Monthey are at your feet. After the relay breakpoint of Vérossaz, runners are treated to the high mountain village of Mex, followed by the challenging wild side of the Dents-du-Midi: Lac Salanfe, the steep climb to 2,494 meter-high Col de Susanfe, the descent under the dramatic Haute Cime, Cabane Susanfe, and the narrow passage – complete with bolted chains for safety – through the Pas d'Encel.
Whoever dreamed up the course was a genius. Chapeau, mon ami.
There's more, too. A start and finish in Champéry, an end-of-the-valley tourist destination that's pleasantly beneath the radar of those seeking more famous Alpine resorts. A race size that doesn't result in long queues if you don't seed yourself correctly. And an organization that in its heart remains volunteer-driven, blissfully free of pricey entry fees and mass-marketing emails. The finish includes beer, a full aid station, a baked-goods fundraiser, and white wine. Very Alps, very Valais, and all very cool.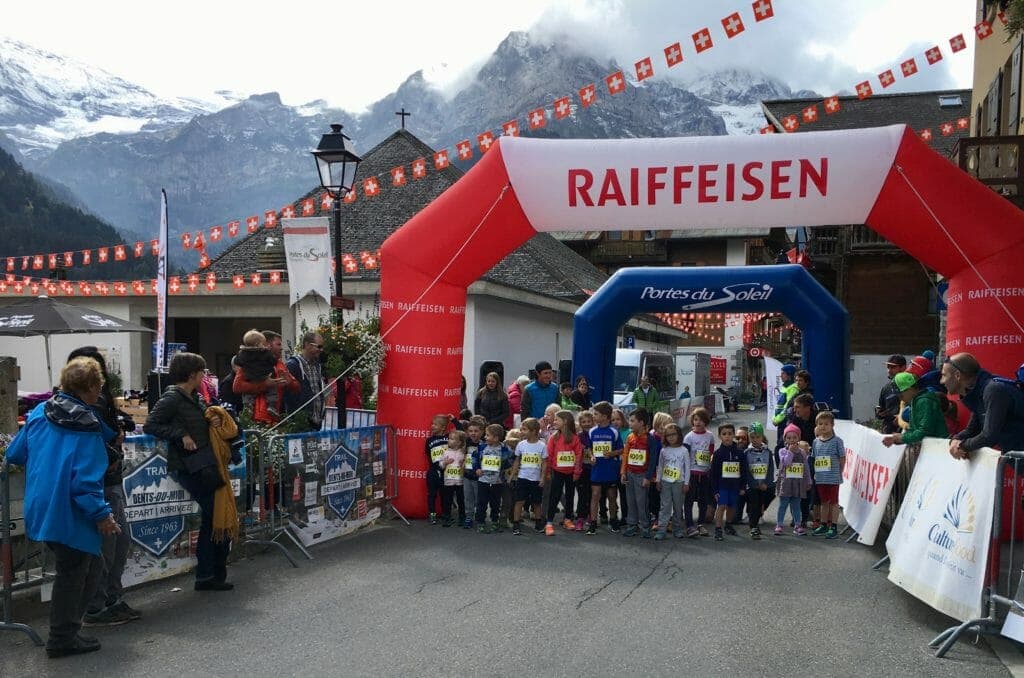 The new race committee has built on a unique and powerful heritage, adding two races for kids along Champéry's Rue Village and race monitoring from Live Trail. The committee deserves big commendations for a year of hard work re-envisioning the race. Their work wasn't done until the last runner had come through, of course. Said Course Director Gil Caillet-Bois, "I'm just happy that every runner is safely back home. We had a wonderful edition with good conditions and even some real mountain weather, with four seasons in one day for the second part of the race." Himself a tireless volunteer, Gil noted that the new DDM was very much a team effort. "The volunteers are the real heroes of the day," he commented. "Thank you to all of them! The kids and junior races were also a real plus this year."
Disclaimer: I'm not entirely disinterested in the success of DDM Trail – I'm also a race ambassador. While this ambassadorship doesn't come with an embassy or staff, I'm delighted to be part of this event. My family connections to this valley go back fifty years, so it's not an overstatement to say it's an honor.
You can't pick apart the intangible quality of an event's spirit too much. You just know it when you feel it. Whatever else is in the formula, DDM Trail has it. And it's not in short supply, either. I'll be back next year. How can I not?
For more information:
10 Things to Love About Champéry