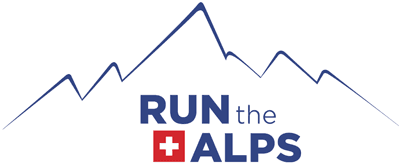 The Run Alps Community Comes Together (and something you can do on Saturday, too!)
The Run Alps Community Comes Together (and something you can do on Saturday, too!)
As conditions around the globe have continued to evolve in reaction to the COVID-19 virus, we here at Run the Alps wondered if there was anything we could do to support both the tight Run the Alps community and the wider trail running world. We recognized that we have, through our social media and newsletter audiences, a bit of a platform— one that could be used to share stories of all sorts: creative running solutions while locked-in, inspirational messages, and the more mundane items as well, such as our favorite Alps trail running films. (Coming soon, suggestions welcome!)
So, we're taking a little break from talking about our upcoming trips. (And yes, we do anticipate still having a great summer over here.) Instead, over the coming weeks, we'd like to share stories from our Alps trail running world… as it now exists.
We hope you'll join us as we share stories from a wide range of voices both here in the Alps and elsewhere, from Run the Alps friends and alumni, elite trail runners, and those of us busy in other corners of the trail running world.
If you'd like to share your story, drop us a note with your idea.
Our first story comes from our friend Alyssa Clark and it comes with a request— something you can do this Saturday! Enjoy.
— The Run the Alps Staff
Alyssa Clark is a 26-year-old American trail runner living in Naples, Italy. She lives there with her husband, Codi. Codi serves in the US Navy, while Alyssa is a civilian contractor. They have been stationed in Naples for the past two years. During that time, Alyssa has raced and trail run all over Europe in pursuit of endurance adventures and multi-day ultra marathon races. She loves technical mountain races and has raced in the Eiger Ultra, HURT 100, and Ultra Pirineu, among others, and is still attempting to figure out the longest of distances with a first attempt last year at Italy's Tor Des Geants. In addition to her budding trail running career, she is a Fitness Specialist for the Morale, Welfare and Recreation department of the US Navy. At home, she and Codi have two cats, Michael Scott and Dwight Schrute.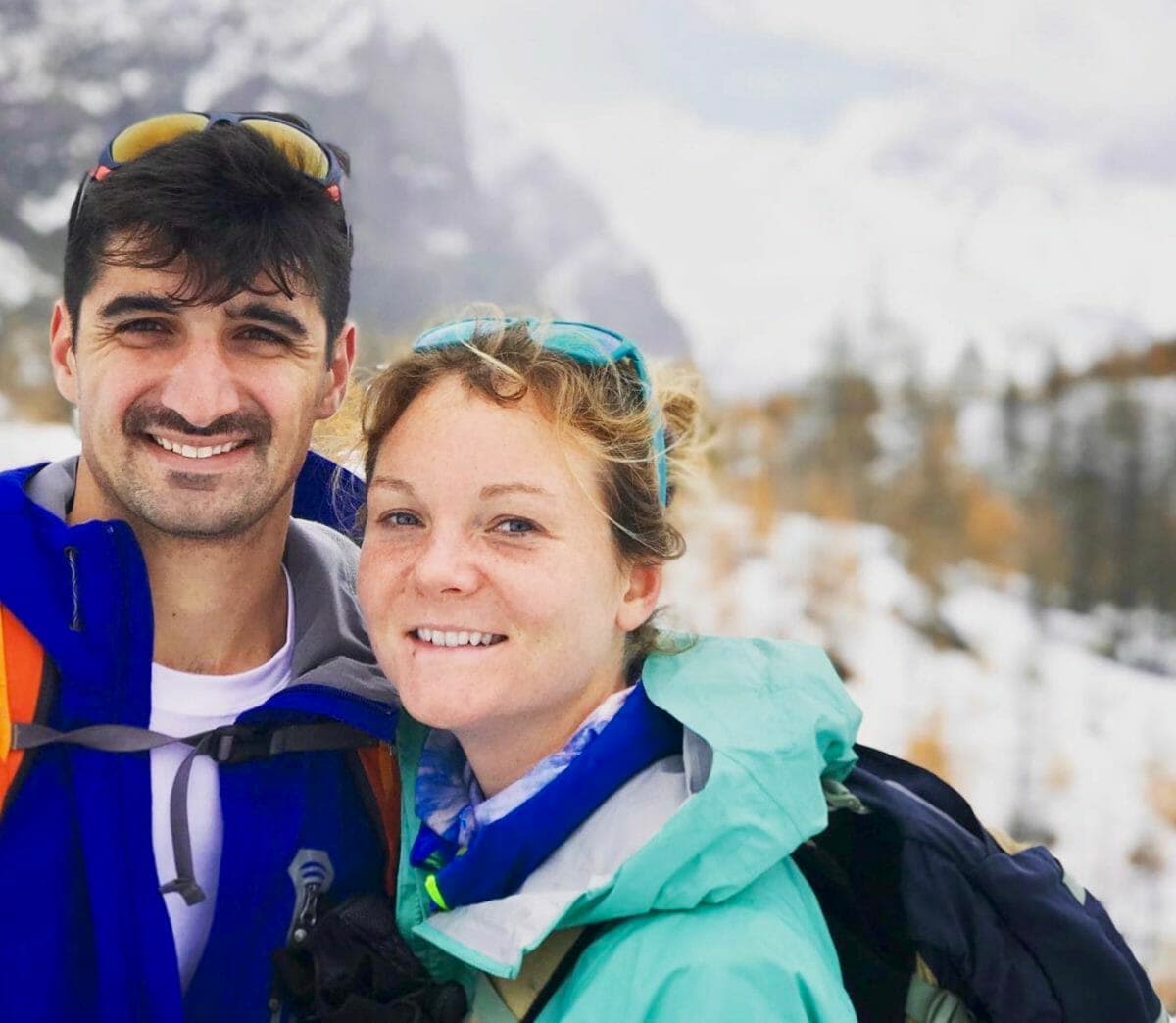 I never thought I would live in a time or in a place where it would be illegal to run outside. When the Coronavirus restrictions began to fall into place, I retained the hope that as long as I could run in the mountains, I would maintain my sanity and ability to cope with the changes. I never anticipated it would be taken away so quickly and indefinitely.
Here in Naples, we heard about the increasing measures of isolation and quarantine being placed upon the north, but as the disease has spread and the rapidity of rules has risen, I now find myself only able to go to the grocery store, and to and from work. Otherwise, Codi and I stay home. We carry papers with us to justify our movements and if we are found deviating from the rules, we can be fined, arrested, and even put in jail.
At first, we were able to run outside, but then in the Campania region where I live, this freedom was taken away last Friday. I admit to sneaking outside a few last times before our next-door neighbor urged us to reconsider. The consequences of being caught, after all, have only continued to escalate. I finished my last run in the woods this past Sunday, savoring every step of my interval workout knowing it would be the last time in the foreseeable future I would be allowed that freedom.
My coach, Shawn Bearden (host of the Science of Ultra podcast), likened this experience to being in the depths of an ultramarathon. I couldn't agree more. One of the common questions I have been getting from friends and family abroad is, "When do we think this will be over?" I haven't thought that far ahead because I can't. This is where this lockdown and ultramarathons coincide. Ultras are about adopting the mindset that there is no finish line. If you think too far ahead to the end, you'll be miserable and overwhelmed. Instead, you have to accept the uncomfortable, stay in it and even learn to make it your new norm. For us, in Italy now, every day has been learning how to be in this new state.
I am fortunate to work as a fitness specialist for the US Navy, which gives me access to a treadmill and weights. My runs are now inside, facing a wall rather than looking over the vast bay of Naples or the cliff edges of the Amalfi coast, but I am lucky.
For the next few months, my race schedule has been canceled. Previously, I was building for the 100 Miles of Istria run, a mountainous, point-to-point race in Croatia with 6390 meters of elevation gain. My coach planned to tweak my schedule to accommodate the cancellations.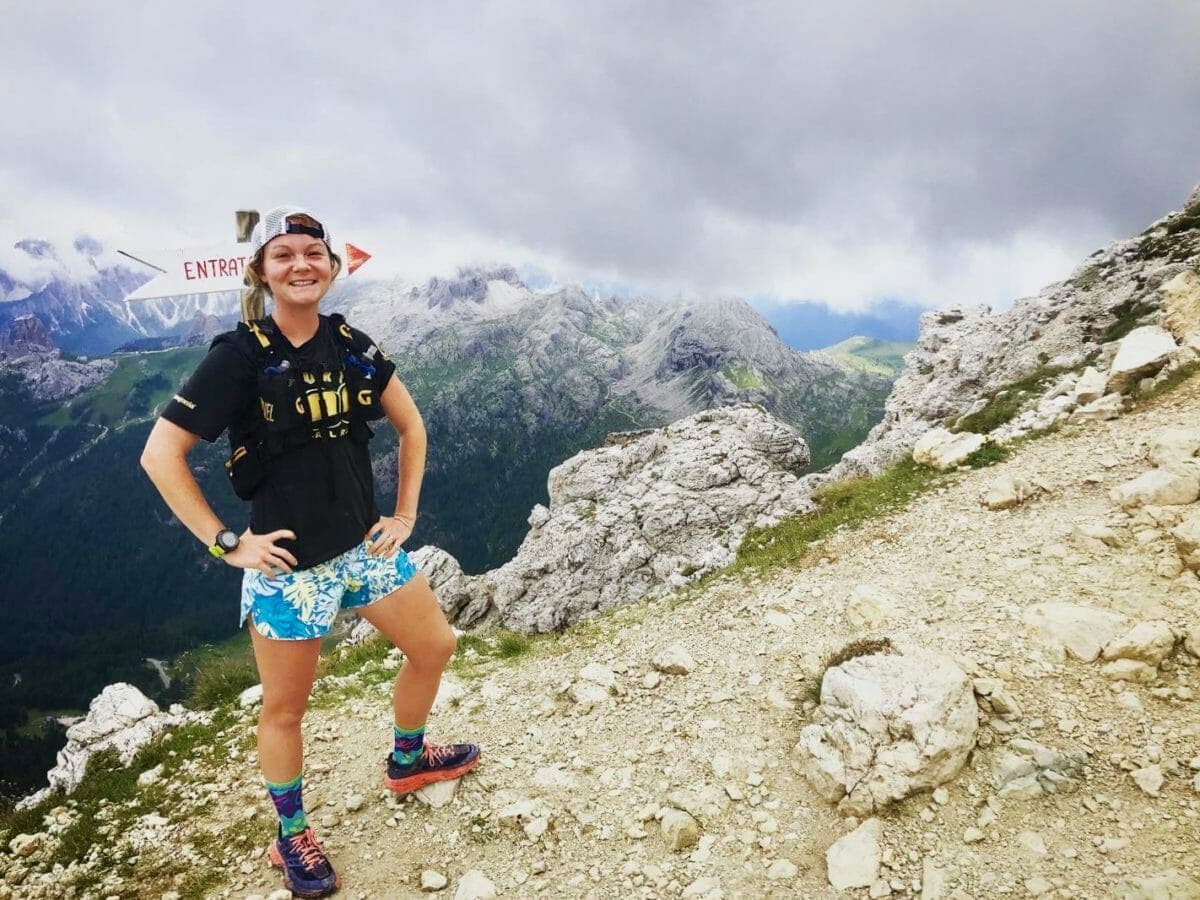 Here's where Saturday, March 21 and the number 26.2 comes in. I had a four-hour run on the schedule for that day, and in my head I held on to it as something to which I could look forward. I knew it would be on a treadmill, but when I see 4 hours on my training schedule, I know I can pretty comfortably run a marathon in that time. 26.2 miles is an exciting distance to me every time it comes up in training, or even as a marker in longer races. It is bathed in history and respect. As a measure, it's considered a pinnacle of fitness.
One of the most challenging aspects we have faced with Covid-19 is the isolation necessary to keep the disease from spreading. I have been working to find ways to inspire and unite my fitness community here at the US military base, and thought the idea of 26.2 on Saturday could be a way for the community to come together at a time when we are physically separated.
Corona is not just affecting the military base in Naples, of course. It is a global issue and threatens to tear communities apart around the world, through anguish and fear. It felt powerful to me to think maybe there could be people all over the globe performing some kind of exercise that unites us in a common, positive cause. I know it is not feasible for everyone to run a marathon on Saturday, so I came up with the idea of reaching out to as many people as I could to do something involving 26: 26 miles, 26 kilometers, 26 minutes, 26 sets of a particular exercise, 26 rounds, laps, reps, anything including 26. It could be running, but it could be biking, lifting, push-ups, jump rope, sit-ups, stair climbing, Kettlebell swinging, or whatever is accessible. I want to spark the same hope and excitement I felt when I decided to run my treadmill marathon this Saturday. I also found that this 26.2-mile goal is giving me something to look forward to and plan for, amid a world filled with uncertainty.
The Italians around me are hanging flags, rainbow drawings with the words andra tutto bene, meaning, "everything will be alright." They are singing music off their balconies together, showing each other their love and connection. It is my hope that the 26 will unite us across borders and countries. We do not have to run alone. We can run apart, together.
Want to join Alyssa in her goal? Drop her a note now!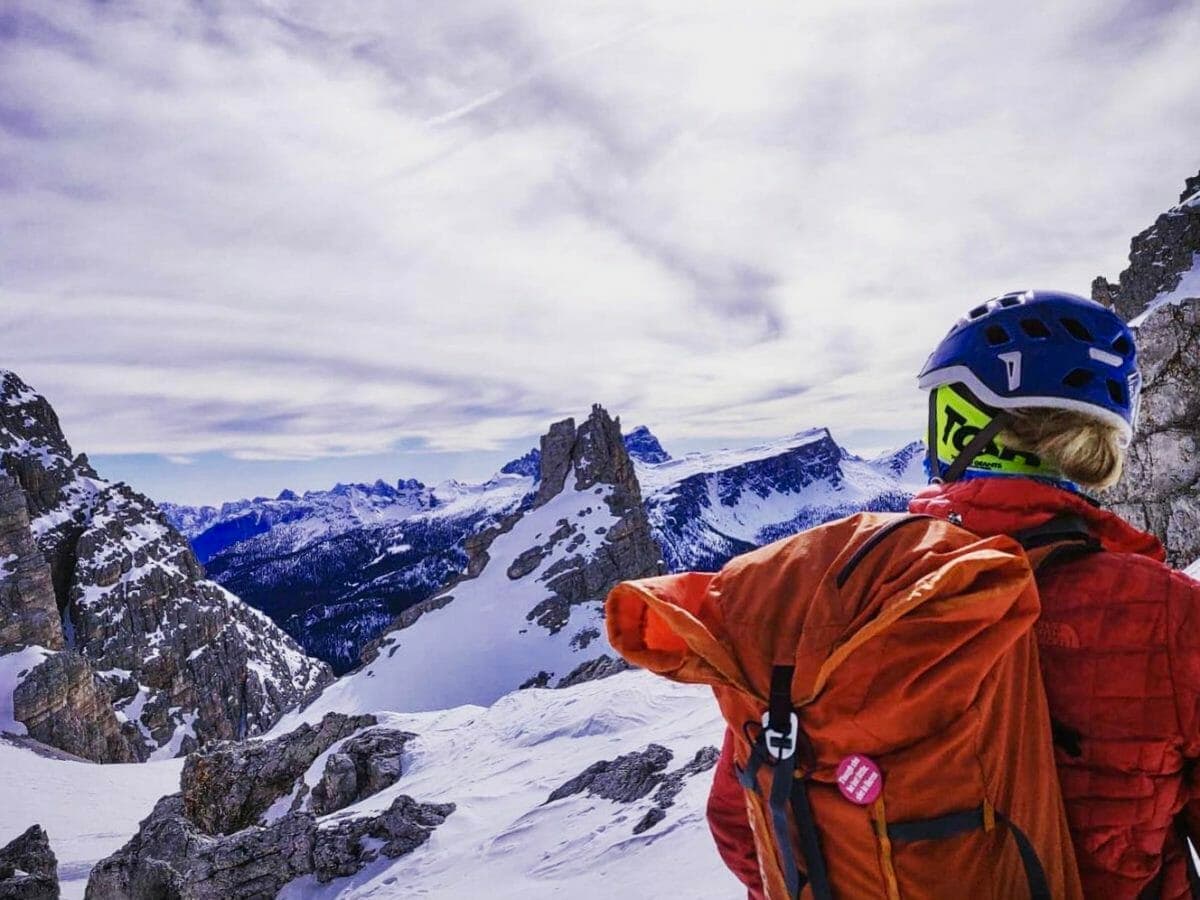 In keeping her sights on the horizon, Alyssa is continuing to train for the Lavaredo Ultra Trail in Cortina d'Ampezzo, Italy (hopefully June 26, 2020), and the Moab 240 miler in Utah in October. She has also applied for a grant to go after the fastest known time, or FKT, of the Scottish National Trail, which is an 800km trail spanning the length of Scotland. Alyssa is currently sponsored by Ferrino and is an ambassador for 80Noir Ultra, Honey Stinger, and XOSKIN.