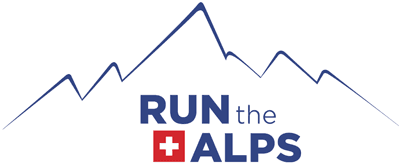 The Run the Alps Guide to Alps Trail Running Articles
The Run the Alps Guide to Alps Trail Running Articles
The trail running scene in the Alps is one of the most vibrant in the world, offering up interesting personalities, rugged races, and runs that vary from Heidi-like high pastures to highly technical traverses over glaciers and along narrow mountain ridges.
Run the Alps staff, guides and friends recently gathered together to create a list of our favorite articles– for our reading pleasure, and yours.
Happy reading– and if we missed a favorite of yours, please let us know!
Alps Trail Running: The People
In this profile from Trail Runner Magazine, we meet two runners from the Northeastern US, Hillary Gerardi and Katie Schide, who are making names for themselves. Both are also Run the Alps ambassadors!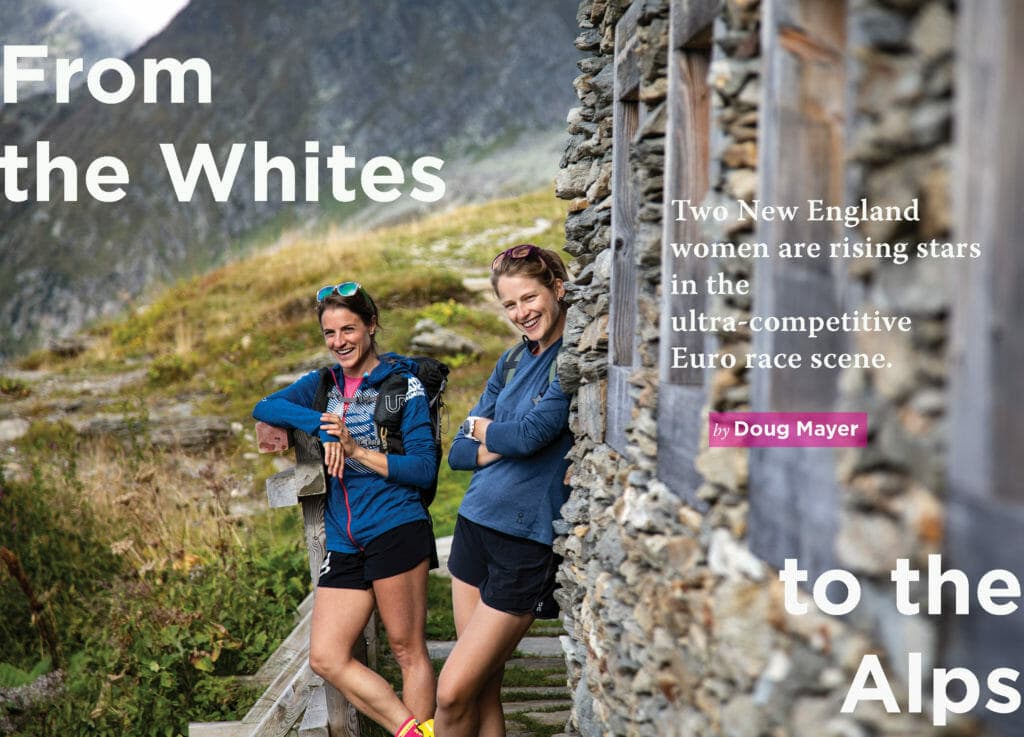 In this in-depth profile of Chamonix, France-based Skyrunner Hillary Gerardi, we get a sense of what motivates her to push hard in big, technically demanding mountain terrain.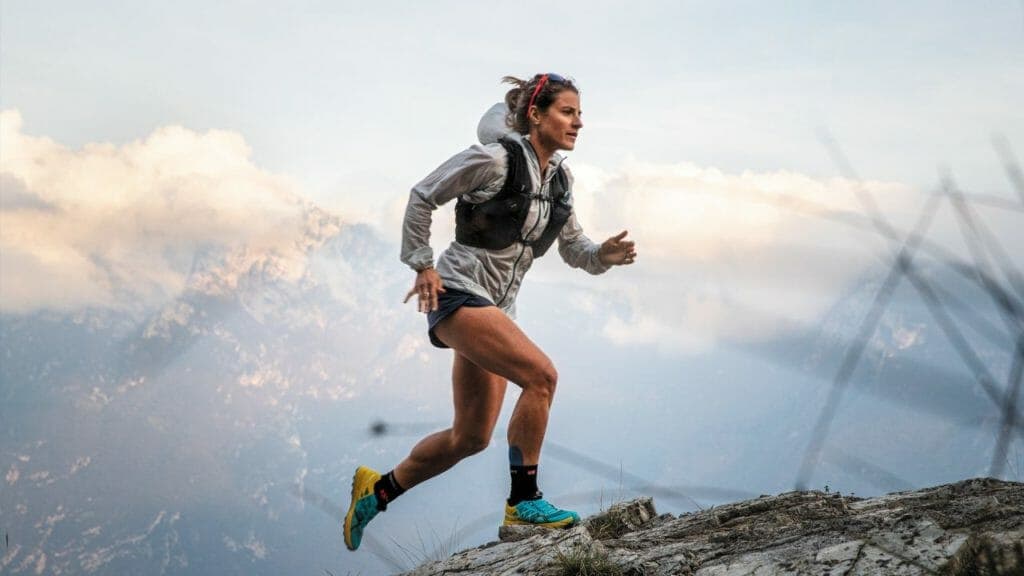 Katie Schide is one of the top-ranked trail runners in the world. Here's a look at her world, from early days in the White Mountains of New Hampshire in the US, to big wins in 2019.
Chamonix, France has often been called the trail running capital of the world. So it makes perfect sense that its Mayor, Eric Fournier, is a trail runner, too— and not just around the local paths, either. Fournier has ticked off some of the toughest races out there.
Colorado-based mountain runner Rickey Gates was at the forefront of a new wave of US runners to rediscover trail running and trail racing in the Alps. Here's a 2013 profile of this Salomon-sponsored athlete who has chosen a path uniquely his own.
Join Rickey Gates in this first person account, as he wanders through Europe and the Alps, taking part in trail races large and small.
Chamonix, France's Robert Etellin is a fixture at the valley's trail races, each and every summer. With his local outfit and collection of cowbells, it's hard to miss this ebullient cheerleader. Robert has a story of his own, too– from service in the French army, to a collection of national-level results in race walking, to years spent helping to build the Mont Blanc tunnel.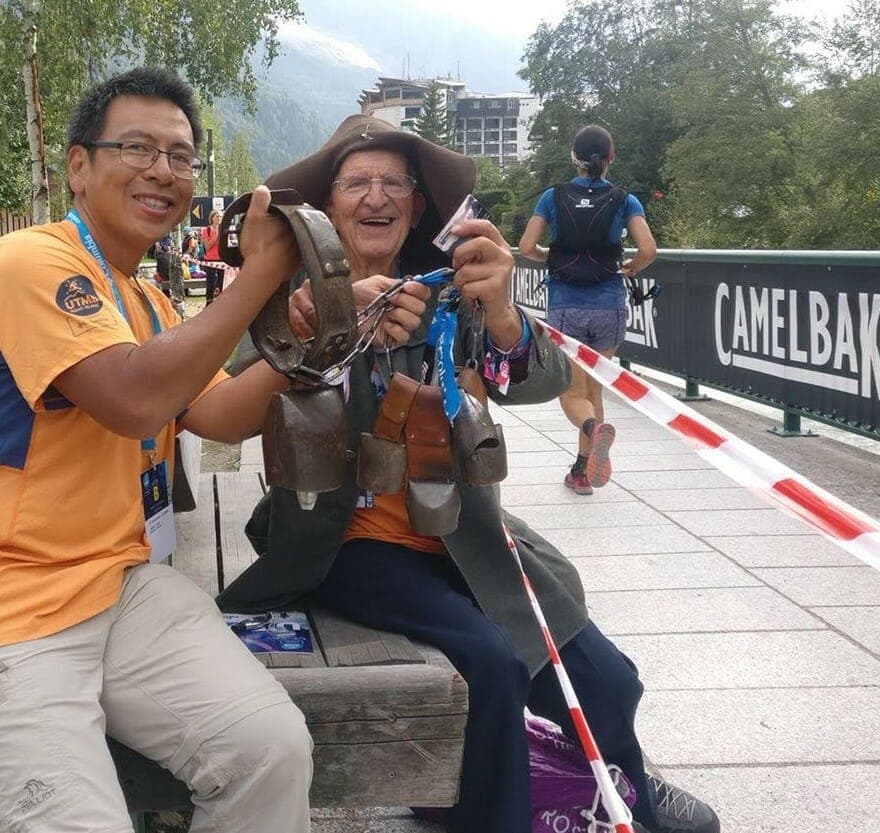 US runner Zach Miller describes his days training for Chamonix's Ultra-Trail du Mont-Blanc, when he traveled light and felt free of emcumbrances.
Alps Trail Running: The Places
Mixing running and climbing, Run the Alps friend Kim Strom tells the story of a traverse of the Glacier Haute Route, through Switzerland's Valais Alps. 
In the trail running world, Chamonix, France's star is rising. In this Trail Runner Magazine feature, we hear about life behind the scenes– including stories of the first trail race around Mont Blanc, and the trail running personalities who make it all happen. 
Trail runner and writer Kim Strom, of ALPSinsight, takes us on a journey as we learn about the creation of one of the Alps' great high-mountain trail running routes, the Via Valais, in this article from Trail Runner magazine. (You can run the Via Valais guided or self-guided, with Run the Alps!)
Over 100,000 trail runners visit Chamonix, France, each year. But how many of them know the rich alpine history of this town at the base of Mont Blanc? Trail runner Dakota Jones explores Chamonix's centuries-old history of climbing and exploration. 
The Alps are filled with trail running hotspots, like Chamonix, Grindelwald and Zermatt, Switzerland, and Courmayeur, Italy. In between, however, are miles of quiet single track. This Trail Runner magazine feature explores one of those beautiful places– Switzerland's dense, rugged, Hobbit-like land, the Alpstein. Photos by Dan and Janine Patitucci of ALPSinsight.
Alps Trail Running: The Races
Most trail runners have heard of the iconic races throughout the Alps. But, under the radar, are hundreds of smaller events, each with an authentic flavor all its own. In this story, we travel to Champéry, Switzerland for a race around the seven towering Dents-du-Midi peaks, and to races with just a few dozen runners.
Follow the 2015 edition of the Ultra-Trail du Mont-Blanc® through these striking photographs. It was the year for the highest American finish at the time, when Run the Alps friend and Ambassador David Laney finished third.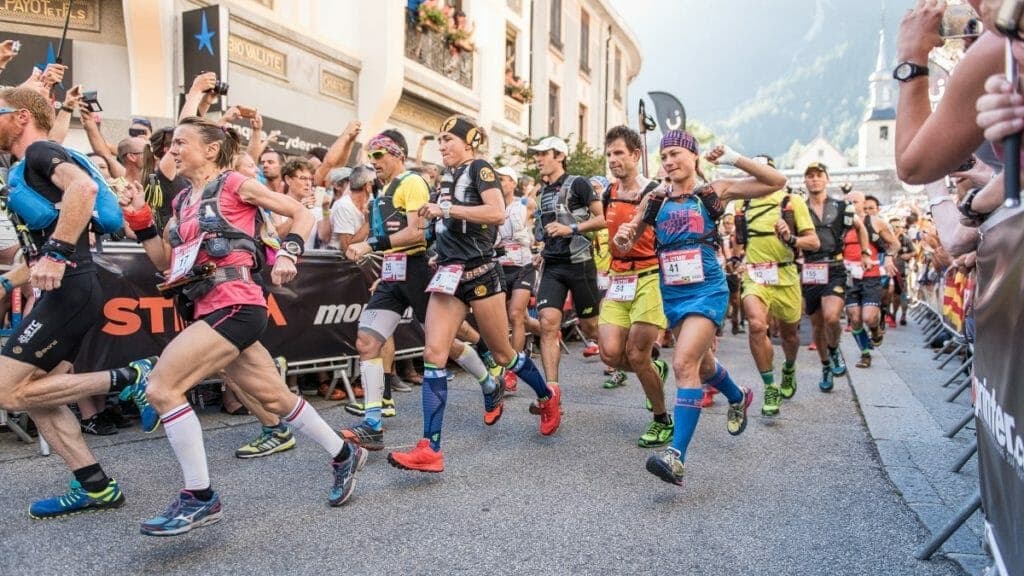 2017's UTMB®  will be remembered for the near blizzard-like conditions that raged at the race's high point, Grand Col Ferret on the Swiss-Italian border. This story recounts two very different experiences— a recreational runner, and Nike-sponsored athlete David Laney.
There's UTMB®… and then there's the morning after, when thousands in Chamonix look like they've spent the past 48 hours on the front lines of a war zone. Visit the post-race carnage up close in this story.
What's life like behind the scenes, for the couple that own and manage UTMB®? In this two-part series, we hear firsthand from Michel Poletti, one-half of the power couple behind the race. 
Australian trail runner Majell Backhausen quit his tech job, grabbed his trail running shoes, and headed to a new life in Chamonix, France to prepare for the UTMB®. Here's how it went down.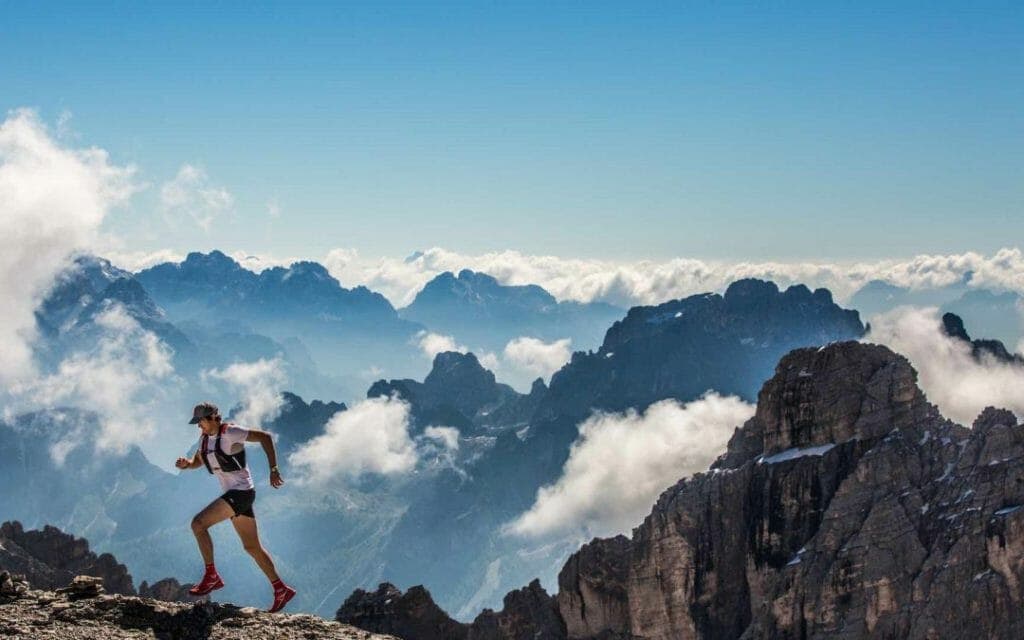 Many trail runners have heard about Tor des Géants, the multi-day epic race through the Alps of northern Italy. In 2019, however, the Tor organization launched a race even longer and more technical: Tor des Glaciers. Run the Alps friend and founder of Tahoe Wilderness Medicine John Anderson took part, coming in tenth place. Here's John's story.
Is the 330-km long Tor des Géants a mystical experience? In this short piece, one participant wonders how the curious mental journey compares with more psychedelic mental voyages.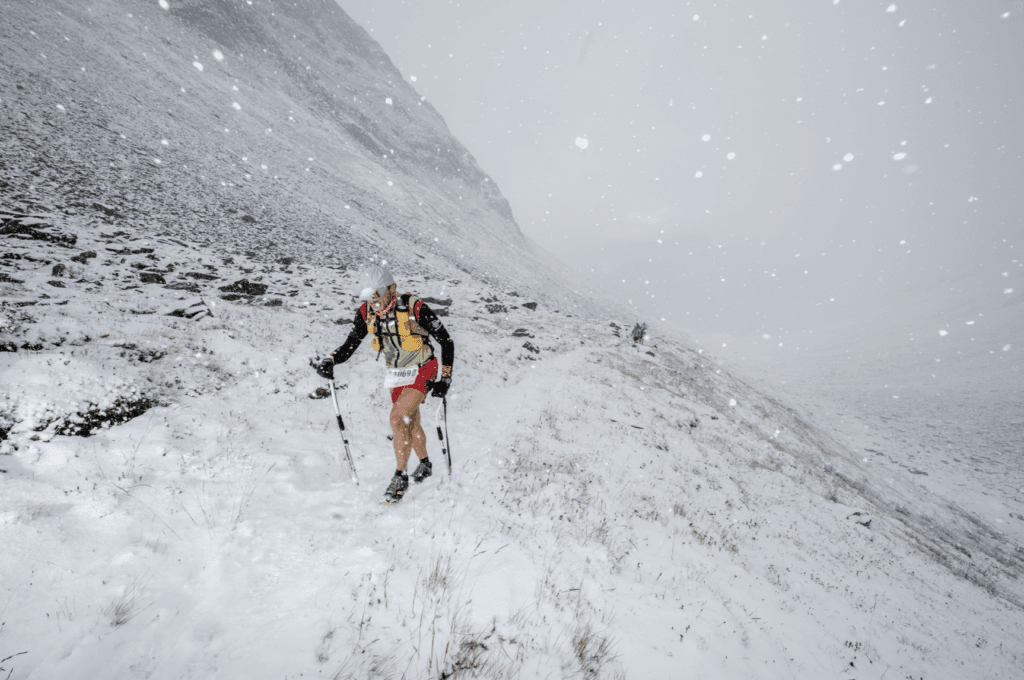 In the Alps, it could be that there is no mountain race more legendary than Switzerland's Sierre-Zinal, which has taken place every year for a half century. In this feature article for Trail Runner Magazine, we learn about the unique origins of the race, and its quirky, genius Race Director, now retired, Jean-Claude Pont. 
Sometimes, crazy things happen in trail races. In 2013, a 21-year old US trail runner name Jim Maddock, from Randolph, New Hampshire, came out of nowhere (or so it seemed) to land among the elites at the Matterhorn Ultraks race. Here's how it happened.
Alps Trail Running: How to Train For It
In this article on ALPSinsight, the folks at Uphill Athlete consider how to get ready for big days in the mountains. 
Training for trail running in the Alps? In this detailed article, our friends at ALPSinsight field questions and share answers from one of the world's top alpinists, Steve House, and his trainer, Scott Johnston.
We hope you enjoyed checking out this collection of some of our favorite trail running articles from the Alps. Let us know if you know of one you'd like to see added to the list!