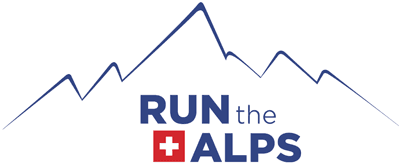 How to Prevent Injury Trail Running in the Alps
How to Prevent Injury Trail Running in the Alps
Tips from One of Chamonix's Top Physical Therapists
Here's a recap if you missed our Run the Alps Rendez-Vous with one of Chamonix's top physical therapists, Neil Maclean-Martin from La Clinique du Sport.
Four times a year, Run the Alps features an online Rendez-Vous. Each Rendez-Vous is a chance to get together and talk with someone in the center of trail running in the Alps, and for you to ask questions directly, live. Want to know about the next one? Just sign up for our newsletter at the bottom of this page.
You can watch the full Rendez-Vous hosted by Black Diamond Athlete, Hillary Gerardi on the Run the Alps YouTube Channel.
Whether you are running in the Alps or elsewhere this summer, these videos can help you gather hints and tips to prevent injuries and stay healthy for all your upcoming trail running adventures!
Video production by: Aleksandra Janiak
About Neil:
Neil Maclean-Martin has worked for more than twenty years in the world of elite sports and is a clinical specialist in Musculoskeletal sports injuries. He started with undergraduate studies in Sports Science and then went on receive a Masters in Physiotherapy and Rehabilitation Science. Neil is the owner of Clinique du Sport physiotherapy center in Chamonix, France, and co-founder of BeFitApps, a company specializing in online sport specific training programs and mobile apps. Neil is also an accomplished mountain athlete and partner in the Uphill Athlete coaching service. He routinely supports the physical therapy needs of some of the world's top trail runners and the thousands of runners who come to the Chamonix valley each season.
About Hillary:
Originally from Vermont, in the US, Hillary is an elite trail runner based in Chamonix, France. Although Hillary is an all-around mountain athlete, she excels at racing on steep and technical terrain and has won three of sky running's toughest races: Norway's Tromso Sky Race, Italy's Trofeo-Kima and Scotland's Glencoe Skyline. She's no slouch in winter either – a year ago, she and ski partner Valentine Fabre established the women's record on the skier's Haute Route. A long-time friend and ambassador for Run the Alps, Hillary is great fun to be around and we are stoked to have her as our new host for our Run the Alps online Rendez-Vous'.