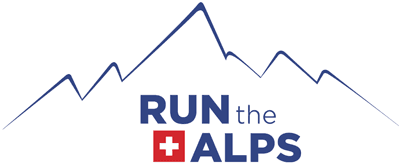 Tour des Alpages– My first ever trail race
Tour des Alpages– My first ever trail race
Guest article by Hayley Done
Since moving to Montreux, Switzerland a couple of years ago, cyclist and triathlete Hayley Done started to feel the draw of the mountain trails. Last summer she entered her first trail race in nearby Anzère, perched above the Rhône Valley in the Swiss Canton of Valais. Here she talks through the ups and downs of her first trail race experience. Run the Alps thanks her for her contribution!
Having spent a few months focused on training for an Olympic distance triathlon in Zurich, I thought adding a 17km trail race to my calendar in the lead up to the triathlon would be good for my motivation and a fun experience. And if I could run 17km up and down a mountain then 10km along Lake Zurich would be a piece of cake, right?! As it turned out, Tour des Alpages was tough, but it was super fun and one of the best races I've ever done.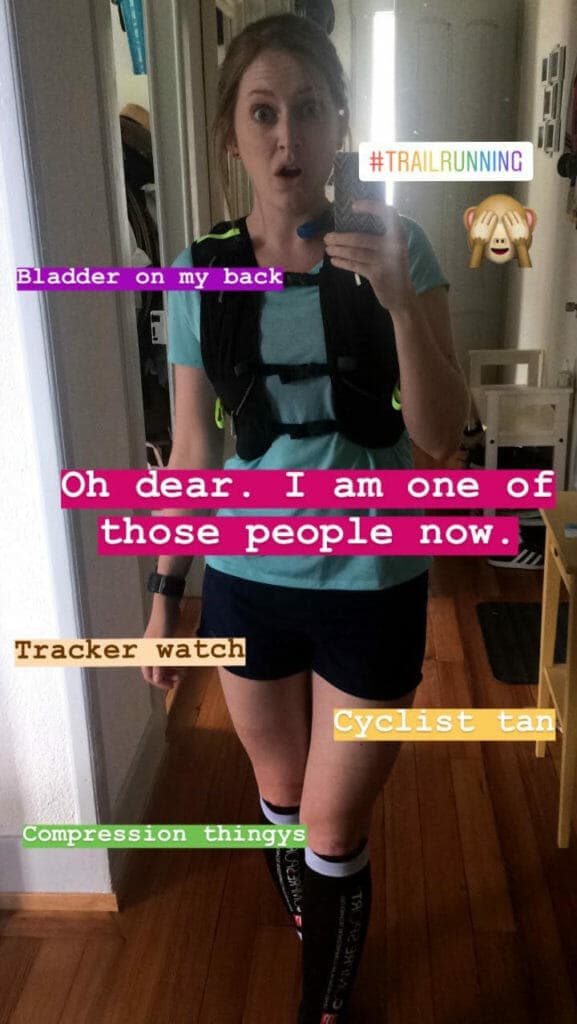 The race, which was the 35th edition, started at 3pm on a warm Saturday afternoon. I arrived in Anzère shortly after 2pm and had a 10 minute walk uphill from the parking area, which I decided to categorize as my warm up! (Tip: be sure to get there early if you want to be able to park closer to the village.) Check-in was straight forward, although race packs were all in thick plastic bags – not really necessary, and less-than-ideal from an environmental point of view.
Anzère is a quite small village, but the atmosphere in the square was great, with music playing and a race commentator informing people of last minute information over the speakers. The event organization was very professional and, after 35 years, it has become a very popular race.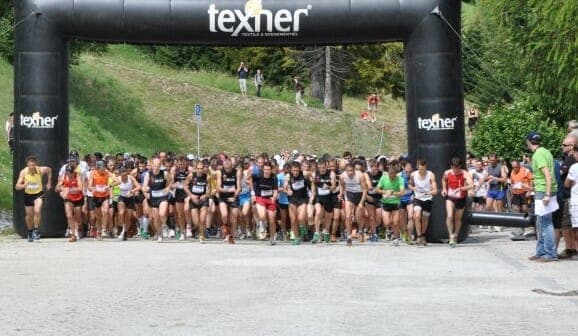 As I had not done any specific training for this event, I decided to start towards the back of the pack, to allow the stronger runners to fly ahead. I think I seeded myself incorrectly however, as people mainly walked the first 3-4km and the trail was filled! I was given some trail running tips a few weeks before the race from Run the Alps Senior Guide Emily Geldard. One was that on the steep sections, push off your knees with your hands for more forward propulsion – I got to see this in action from some other competitors and try it out, which really helped. The ascent was sharp, climbing 400m in 3km. With such a busy trail, it was hard to push ahead, so this first section was a fast walk uphill. This was still pretty tough, with no chatting to be heard in this segment – it was silent apart from the puffing and panting racers, spectators cheering from the sidelines, and the birds singing away in the vast forest.
The route itself was beautiful. The first ascent was on the busy trail through the forest, then a gentle flat led to the first of the aid stations. The aid stations were well-equipped with orange slices, bananas and a variety of drinks. After the first stop, the trail began to descend gently on an open track overlooking the whole of the valley – it was amazing! After the hard climb, people began to find their legs and fly down – some faster than their legs could manage, as I saw a couple of runners fall, which made me take it steady.
The rest of the route was truly fun – who would have thought you could say that about a tough trail running race? It weaved in and out of trees and soon the runners had spread out so I could settle into a comfortable pace. Knowing there was still a fair way to go, I tried to pace myself – trying to stay light-footed on the climbs and stable on the descents. At one point, the trail turned into a single-track path along a stream. Although this caused another little back-up of runners, everyone was a similar pace by this point and the scenery was fantastic. For some trail runners, this may be a little frustrating if there is no room to overtake, but I was impressed by how safe everyone was, waiting for the path to expand before going around the slower runners.
Once we passed the next aid station – with local cheese! – the route descended more steadily. The final kilometer included a steep descent on gravel – I think this is where my quad muscles suffered the most as I tried to control my feet. Some people must do a lot of training on this type of ground though, as many flew down with an enviable flow! I tried to copy them, but it's definitely a skill I need to practice, practice – and practice some more.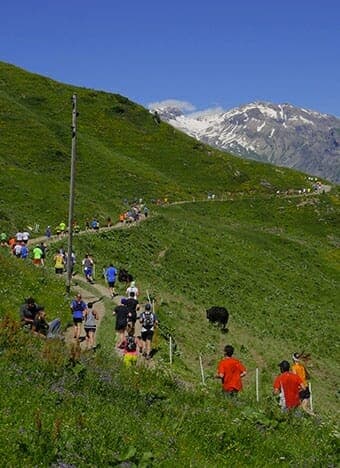 Mostly, I was surprised by the amount of support on the sidelines – even in remote spots. All of the spectators were super enthusiastic and never ceased their cries of "hop hop hop", "allez allez", and "super!" I got to the busy finish line, but the race was not over: a lady flew past me in the last two meters and beat me to the line by a mere second!
I'm happy with my result of 100th out of 226 in my age group. It took me 1:57, but the male winner completed the race in 1:05, closely followed by the female winner at 1:09 – such an impressive result. I was fascinated to see the live-feed of the start line on social media, showing the quick pace with which these serious athletes take off.
Les Tour des Alpages was a great race to include in my training. It was motivating and, although my quads were sore the next day, I felt very happy with how the race went. I'd been suffering in the lead up to the race with some pain in one of my shins when running, but on this trail, I had no pain in my shin at all. This showed how there are so many more muscles to engage on the trails – although maybe more risk of a fall! My husband had decided not to do this race due to the injury risk before an upcoming triathlon, but after the enthusiasm I came home with, he was eager to try more trail running post-tri. What better place to give it a go than high in the Alps, through forests, along glacial streams and overlooking a huge valley?
I would recommend the Tour des Alpages to anyone interested in trying their hand at a trail race, and for hikers as well, as there is an earlier start time for those wanting to walk this beautiful route. If I can crush this course with an attitude of "all the gear and no idea" and only a few practice trail runs under my belt, then anyone can do well!
For More Information: Tour des Alpage page on Run the Alps' Race Finder.