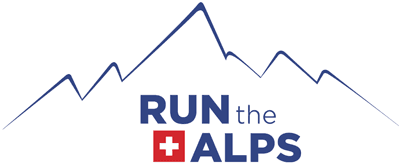 Trail Racing in the Alps for 2021: Here's What's New
Trail Racing in the Alps for 2021: Here's What's New
Sam Hill is a trail running guide for Run the Alps, and the manager of our Race Finder database. He's also an avid trail racer, with a long list of strong finishes around the Alps to his credit– including the epic 330 km PTL edition of the UTMB series of trail races. (You can read about that multi-day push through the Alps, in this story from Sam.) 
If you're anything like me, you're already daydreaming about standing at a "real" trail race start line, versus the virtual start lines we have gotten used to of late.
I'm feeling hopeful after spending the last week trawling through trail race websites and communicating with race directors in France, Italy and Switzerland. From my vantage as manager of the Run the Alps Race Finder, it looks like 2021 is set to be a glorious year for trail races around the Alps. Still, let's keep our fingers crossed!
In the meantime, here's a trail racing update from around the Alps:
2021 will see a couple of new races in the Alps, most notably from the Geneva-based Ultraks brand. First, they have the newly organized Bernina Ultraks that includes its own Glacier Marathon. (You can read more about that unique trail race in this story.)  Next, Ultraks will be hosting three new races in Switzerland's Villars-sur-Ollon village. Villars is a quiet ski town in the French-speaking canton of Vaud. It is a relatively unknown area in the trail running world, but having lived there for five years, I can tell you that the area has some incredible running on really fun, quiet trails.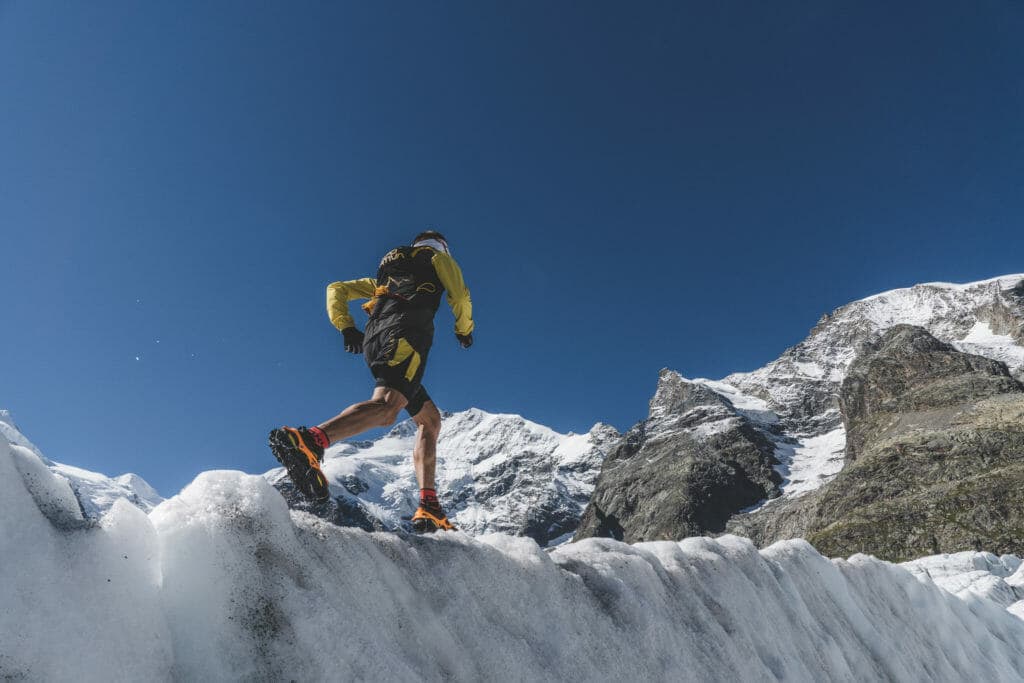 Here at Run the Alps, we have written many times about the Trail des Dents-du-Midi, which takes place right across the valley from Villars-sur-Ollon, in the authentic, charming village of Champéry. "DDM," as it is nicknamed, is the oldest trail race in the Alps. (Want to see something amazing? Check out this early video!) 2021 will be a special year for the race and for Alps trail running generally, as Trail des Dents-du-Midi celebrates its 50th anniversary! You can read more about the DDM trail here.)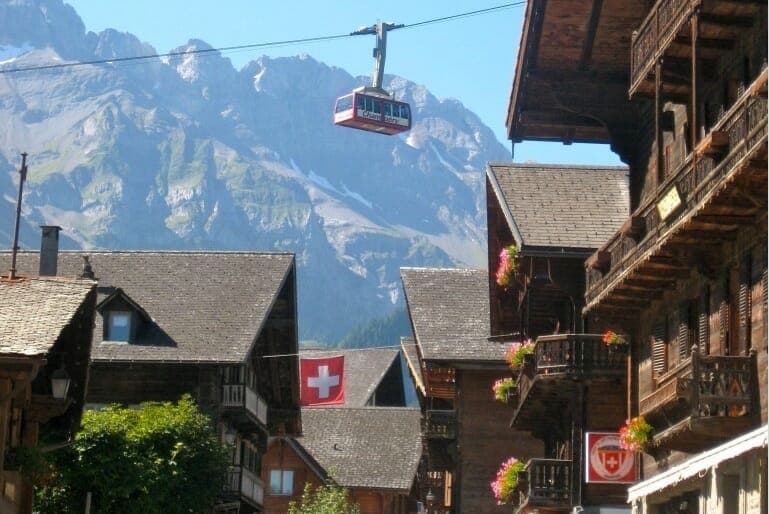 While the DDM trail might be the oldest race in the Alps, Sierre-Zinal isn't far behind. (The distinction? Sierre-Zinal is the oldest continuous trail race in the Alps, after DDM had a few off years, several decades ago.) In 2020, the race organizers at Sierre-Zinal made it possible for many runners to still run the course in a "Covid-safe" manner. (You can read about Run the Alps guest Greg Birk, as he tackled this year's unique race, in this story.) Again this year, the race organizers have put a multitude of health measures in place to make sure the race happens this coming August. One notable change: for the first time,  the race will be held on a Saturday. Sierre-Zinal race organizers hope that this switch will allow more runners to compete, and that new trail runners will come from farther afield. Find out more about this year's edition in this entertaining video– it's well worth watching!
I suspect that the more popular trail races across the Alps will fill up fast this year, as race organizations have a backlog of entries from 2020 that they will be honoring. So, my advice is to use the Run the Alps Race Finder! If the big event you had in mind is already full, seek out one of the many great smaller, up-and-coming races.
Here are my top picks:
For those of you ready to start planning your summer, all of the Race Finder listings have now been updated and should be accurate. (If you're a Race Director and see something that needs updating, please let me know!)  Interestingly, the Swiss races seem to have all got their 2021 dates listed already – even the smaller races. Perhaps there's something to that Swiss stereotype of being well organized, after all?)
We have all come to accept and cope with a degree of uncertainty in our lives over the past year. The situation has been no different in the trail running world. So, as Alps trail racing develops over the coming months I will endeavor to keep the Race Finder Page as up to date as possible.
The Race Finder– now over 300 trail races around the Alps– started because, simply, there was a need for it. It started off internally at Run the Alps, then went online, and has only continued to grow and evolve in the years since. We've heard from a number of you how useful it is to have an accurate, comprehensive Alps trail racing resource. That's heartening to hear. At Run the Alps, it's our ongoing goal to keep this content as relevant and useful as possible. 
So, with our fingers crossed for something approaching "normal" this spring, here's hoping you can head out on the trails, keep cranking out those kilometers during these wintery days, and I hope to see you at a start line here in the Alps later this year!
Happy trail running!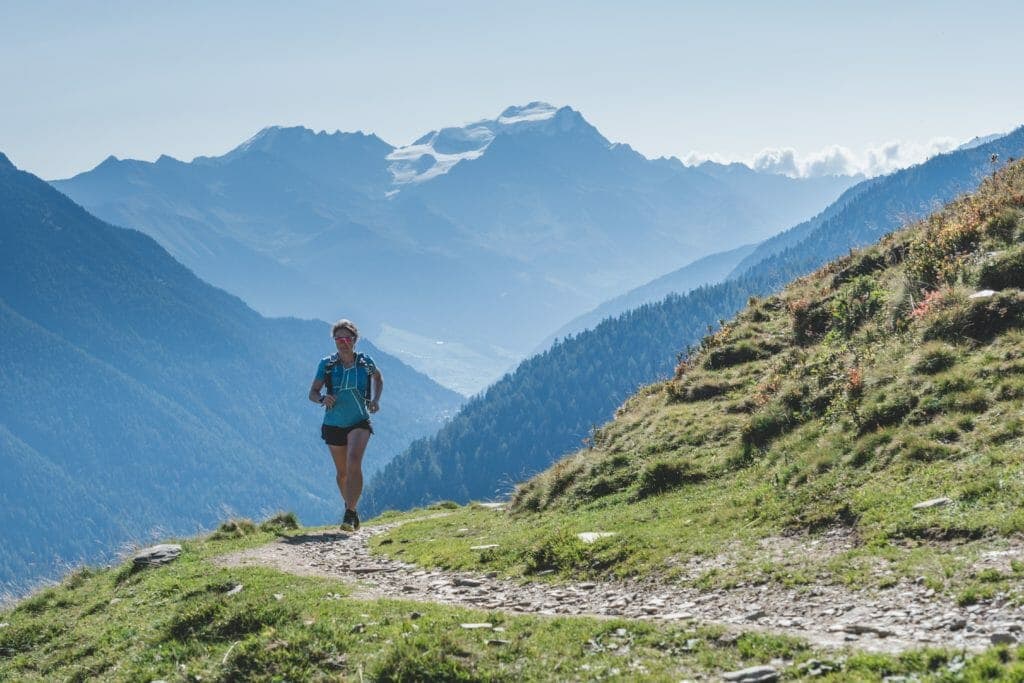 If you value the Race Finder Page and would like to support us in its continued development, we are now offering the chance for any trail race or trail running company to partner with us and make use of the promotional space at the Race Finder's landing page. Drop me a note if you would like to find out more.