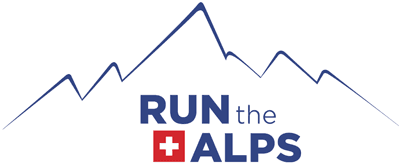 Trail Running Gift Ideas from the Alps
Trail Running Gift Ideas from the Alps
Ready to spread some trail running love? Tis the season!
Looking for something a bit different for a trail running friend this holiday season? We polled Run the Alps staff and friends for their suggestions. From the Alps to wherever you are… here's a selection of our favorite suggestions.
Shameless alert: if you're looking for something from Run the Alps, be sure to drop by our store, here.
And if you haven't heard yet, we've just helped relaunch Insane Inside, from Salomon athlete Martina Valmassoi. You can check out her wonderful, playful designs right here.
Moonvalley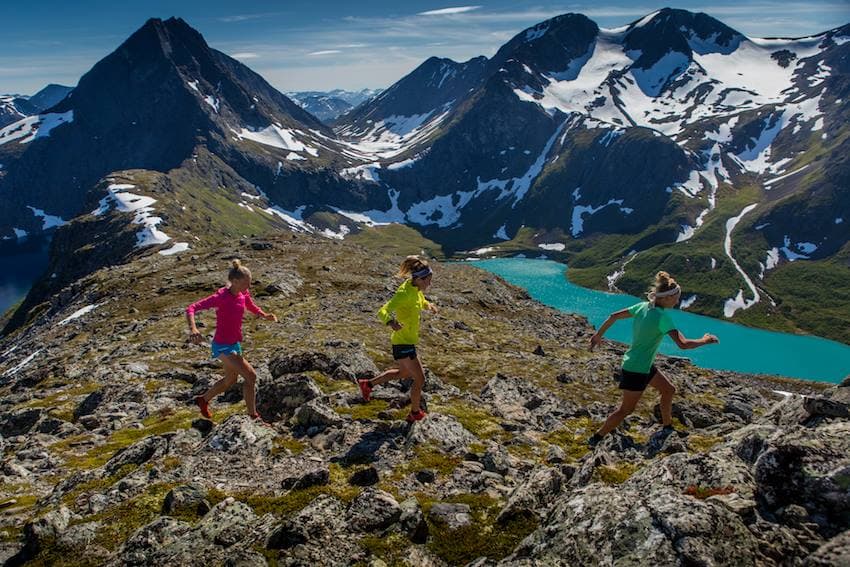 Three of the world's top trail runners, Ida Nilsson, Mimmi Kotka and Emelie Forsberg, came together to create Moonvalley out of a desire for trail food that was healthy, organic and tasty. Moonvalley is the name of the farm in Norway where it all started. Ida and Emelie still live there- and Mimmi is a friend of Run the Alps who lives in Chamonix, France. (You can even run with her next summer, too!)
We love Moonvalley bars! Unlike others we've tried, there's no sugar rush. Instead, you'll notice a steady release of energy, which is just perfect for trail running. Moonvalley also makes some wonderfully tasty chocolate and drinks. 
Insane Inside
Created and designed by Italian trail runner and skimo athlete Martina Valmassoi, Insane Inside caps, socks, t-shirts and other accessories channel Martina's carefree energy and endless sense of adventure.  When she's not trail running or skiing over high peaks, Martina can be found at home in the Dolomites, sketching new ideas and developing playful new products. Run the Alps is pleased to be a partner with Martina in developing more new wonderful items from Insane Inside.
Coaching
Coaching might seem like an odd gift to give to someone this holiday season, but bear with us! Run the Alps has two very special trail runners who are talented and caring coaches. They're both good friends and wonderful people, so we wanted to bring them to your attention, in case you or someone you knew was looking for a trail running coach.
Here they are:
Meg Mackenzie, Run the Alps Ambassador
A native of South Africa, North Face athlete Meg Mackenzie moved to Chamonix a year ago. She has continued to achieve great results in races in the Alps and back in South Africa– just last weekend, in fact, she won the 35 km race in the Ultra-Trail Cape Town. Meg is a qualified running coach, and she's also a trained and certified Life Coach. These twin coaching focuses can be addressed separately or together. Meg's experience and open and positive approach shine through in everything she does. As an ambassador, she's been a wonderfully supportive and fun addition to our team, for which we are grateful.
Sam Hill, Run the Alps Guide
Sam has worked as an International Mountain Leader and expedition guide in the mountains for the past seven years. He has also spent time working with people of all ages and backgrounds in the world of personal, team and leadership development – this experience, plus his training and coaching knowledge, gives him a great platform to help runners develop their skills.
A very strong trail runner, Sam has completed the UK's three "big rounds", including the famous Bob Graham round in winter. He has also completed the PTL, the epic UTMB series race that is over 300 kilometers long! Sam loves to support others through the physical and mental challenges on their way to achieving their personal running goals.
Chamonix's Big Mountain Beer
Founded by Jack Geldard, a licensed Mountain Guide and good friend of Run the Alps, Big Mountain has grown impressively in the few years since it started out as a tiny brewery in Jack's Chamonix valley basement. The beer is excellent, with core range classics such as IPA and Pale Ale quenching the thirst of many of the trail runners on Run the Alps trips. In fact, we haul a load of Big Mountain beer to the finish of every one of our Tour du Mont-Blanc trips, when our groups finish by running into Chamonix on their last day. Big Mountain Brewery also offers their "Wild Mountain" series, a changing selection of mixed fermentation and barrel-aged beers. 
Here's the good news for our non-Chamonix-based friends. If you're a microbrew lover, Big Mountain can be shipped anywhere within Europe, and their merchandise can be shipped anywhere in the world. 
Visit the Big Mountain Brewery web site
Wipeout Tour du Mont Blanc lens cloth
Know someone who ran the Tour du Mont-Blanc, took part in the UTMB race, or has either on their personal trail running horizon? This handy microfiber map of the route is a great memento and it's practical too – it also serves as a glasses wipe. The map displays the route around the Mont Blanc massif, which passes through France, Italy and Switzerland and gives the key stats, emergency phone numbers, as well as the flora and fauna that's en route. While it's a handy map, please don't let us know if you are relying on it for actual navigation in the mountains! (We're guessing that Chamonix's PGHM mountain rescue service would not approve!)
Order the Tour du Mont-Blanc lens cloth
Trail Butter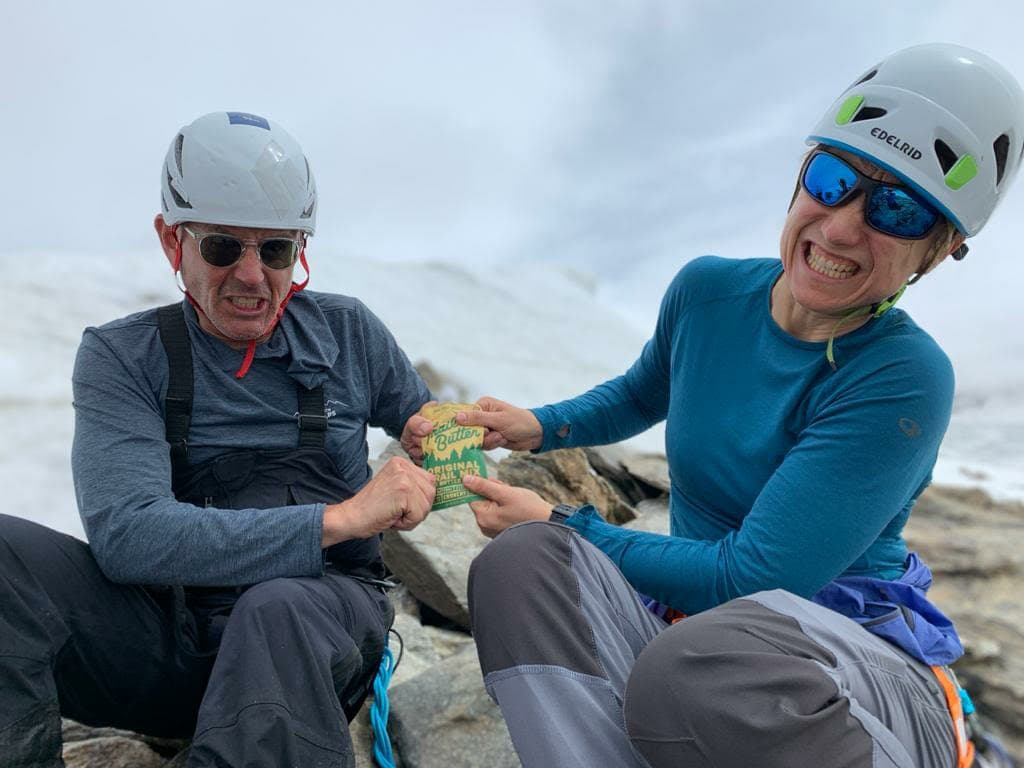 Trail butter is the official trail food of Run the Alps. We love these convenient, energy-rich pouches that contain real nut butter. There are several awesome flavors to choose from, such as Spiced Chai, Dark Chocolate and Coffee, and our absolutely very favorite: Maple Syrup and Sea Salt Almond, as well as frequent special edition flavors like Ginger Snap, our current favorite!
Beliight Headlamps
Chamonix local Baptiste Ellmenreich is an engineering student with some major ski mountaineering and trail racing accomplishments under his belt– in fact, this year he won Chamonix's end of the season Trail des Aiguilles Rouge trail race.
But there's more to Baptiste, too– he also designs and builds some of the best headlamps going. This year, he is offering new versions of his two super-lightweight models, the Single and the Double, at 85g and 90g respectively. His time in the backcountry and his engineering skills both combine to make him the perfect person to design the best headlamps for demanding mountain sports. For fans of ski mountaineering racing, he's even offering a super-lightweight binding available for this winter, which weighs in at just 80 grams!
Run the Alps Lightweight Patagonia Hoodies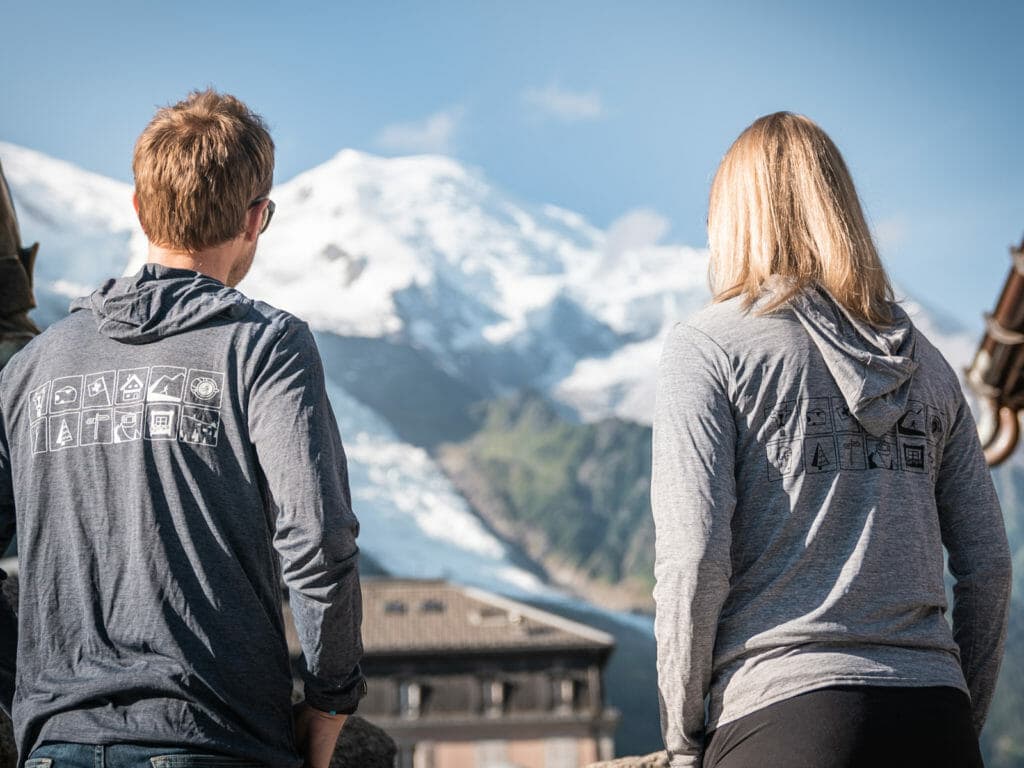 This hoodie is a great all-rounder for the mountains whether you are digging deep on a fall trail run up high, or just chilling out at a cafe in the valley. Super lightweight and comfy, it's the perfect extra layer to take with you for nearly any occasion. The hoodie comes in two colors, with the Run the Alps logo on the front, and icons showing many of the things we love about trail running in the Alps on the back! 
Brendan Leonard, aka Semi-Rad
Semi-Rad founder and writer Brendan Leonard is a good friend of Run the Alps and has even joined us on a trip! His quirky, endearing comic style channels his love of the outdoors using colorful, laugh-out-loud infographics that Brendan designs himself. Anyone who has run a lot of trails or just camped in the wilderness can relate to the joys and frustrations of being addicted to the outdoors. 
Bungalow Munch Granola
Okay, so there's an exception to every rule.
We had to go out of the Alps to feature one of our favorite staff products, bungalow munch. Handmade by Run the Alps Ambassador Jeri Howland and her friends in Corte Madera, California, this is granola with a purpose! Jeri is a serious athlete– a seven-time Ironman champ, and the winner of over 25 ultras. So, her food is her fuel. But here's what we love about bungalow munch– it's super tasty, with six 100% organic, wheat-free and vegan ingredients and just lightly sweetened with Vermont maple syrup from the acclaimed Cochran ski family. (Yes, we are addicted to the stuff.)
You can order it in a Mason jar, too– the perfect gift for a trail running friend who loves great tasting granola!
PGHM boutique
Want to help out the rescuers in the Alps? Why not support the team that rescues people in the busiest trail running location in the world? The "Pelotons de Gendarmerie de Haut Montagne," or PGHM, is the branch of the French Police that carries out mountain rescues. Although we hope you never need the services of the PGHM, we still hope you'll consider supporting the work they do by dropping a few dollars or euros at their online store. 
Run the Alps Masks
These fun masks with our classic Run the Alps logo and a unique trail running design are made by our friend Marleen, at her home high above Chamonix in the hamlet of Le Planet– right on the course of the famed Mont Blanc Marathon. Made from two layers of 100% cotton, with our Run the Alps polyester fabric buff fabric on top, these handmade buffs are easily adjusted and machine washable.