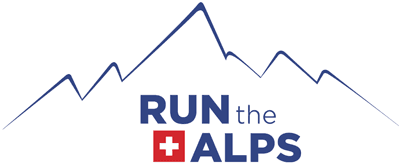 Trail Running (or not) During Confinement
Trail Running (or not) During Confinement
As federally imposed confinement periods wind down around Europe, we thought we'd check in with our Run the Alps staff, to see how they've been coping during this uniquely challenging time.
Most of the Run the Alps team is based in the French Alps, where Covid confinement has been particularly strict. To leave the house, you need to fill in an "attestation", or certificate, proving you have a valid reason to be out. Exercise is limited to within 1km and 100m vertical of your home. These and similar rules elsewhere have made trail running very tricky during our confinement period.
We caught up with some of the Run the Alps guides at various points throughout the confinement period, to check in with them, hear from them, and see how they were dealing with these challenges. Here are their stories, presented in chronological order. 
Living in the tiny village of Dalwhinnie in the Scottish Highlands, we're always in relative isolation, so having to do it seriously for another 2-12 weeks doesn't make too much difference to myself and my wife, Jen. However, we do have a guest: our friend's dog, Patch, who loves it here as we can go straight out onto Ben Alder estate, one of Scotland's biggest and most remote estates with miles and miles of unspoiled open wilderness. In the UK, we're not limited to a certain distance for our outings, so it's fantastic to hike or run there with Patch.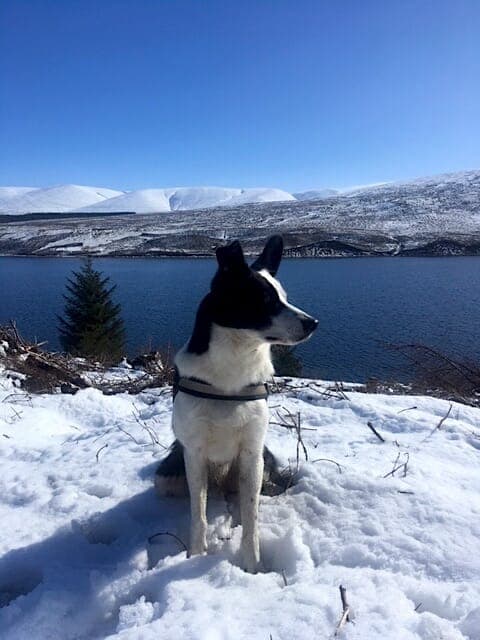 Before the pandemic was announced, I'd just returned from an expedition on Kilimanjaro, in Tanzania, where I had to self-evacuate with bilateral pneumonia. I now find myself enjoying the enforced peace and quiet of our Dalwhinnie home with the threat of coronavirus looming as nothing more than an increasing inconvenience. Luckily, a big wine delivery is keeping us content and I will be out running, slowly, very soon.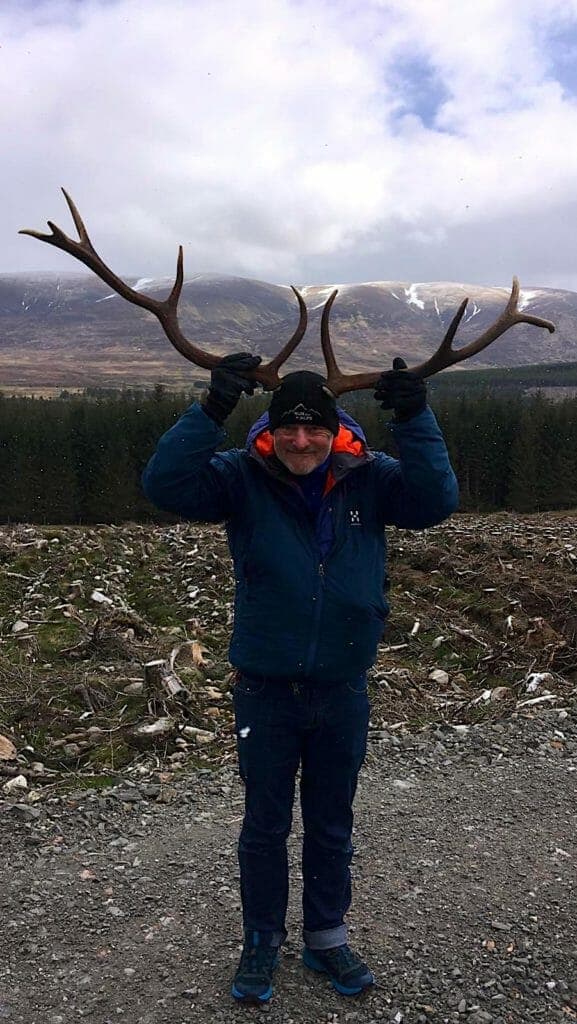 Bruno Yates, March 22nd:
My wife, daughter and I have been, like the rest of France, under "lockdown" – confined to our apartment in Annecy on the edge of the French Alps. So far it's a minimum of 2 weeks but we fear it may be a lot longer (Editor's note: it ended up being 8 weeks).
Right now it's only day 5 and to be fair things have been pretty good up so far. The weather has been glorious, so all the windows have been open to get fresh air and enjoy the warmth of the sun. From our terrace we have great views of the mountains – a bit of a double-edged sword… nice to look at, but frustrating not to be able to venture out into! To be fair, you are allowed to take part in some exercise for short periods near your residence. We have woodland nearby and so I've managed a few runs of 8km and 10km in laps, and walks with Rose in her stroller. It's not so bad! My wife, Floriane, has been making the most of the time at home to indulge in one of her hobbies, sewing, and I've been building the workbench in our garage, something I've been wanting to do for months.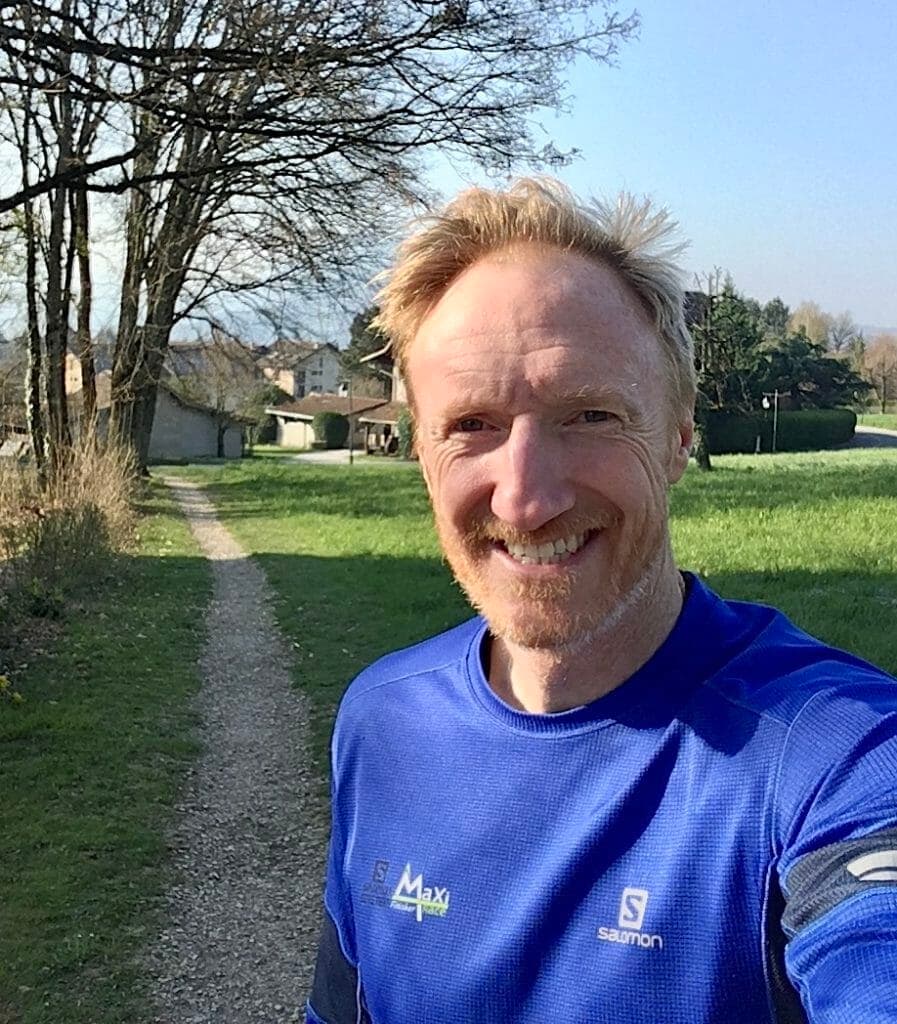 I think as time goes on we might start to get cabin fever, but we understand the necessity of confinement due to the situation we're all in. Things are starting to get really bad in France with intensive care units full in many hospitals and reports of doctors having to triage – deciding who they can save.
Let's hope the government's strategy of lockdown starts to pay off in the coming weeks. In the meantime, I'm focusing on the positives. Families are getting to spend more time together, and they are finding creative ways to entertain themselves. People are getting to know neighbors they'd never spoken to, all while respecting new distancing guidelines. With the much reduced traffic on the roads, air quality in Annecy hasn't been so good in ages. And I don't think I've ever seen so many people out jogging in the neighborhood, either!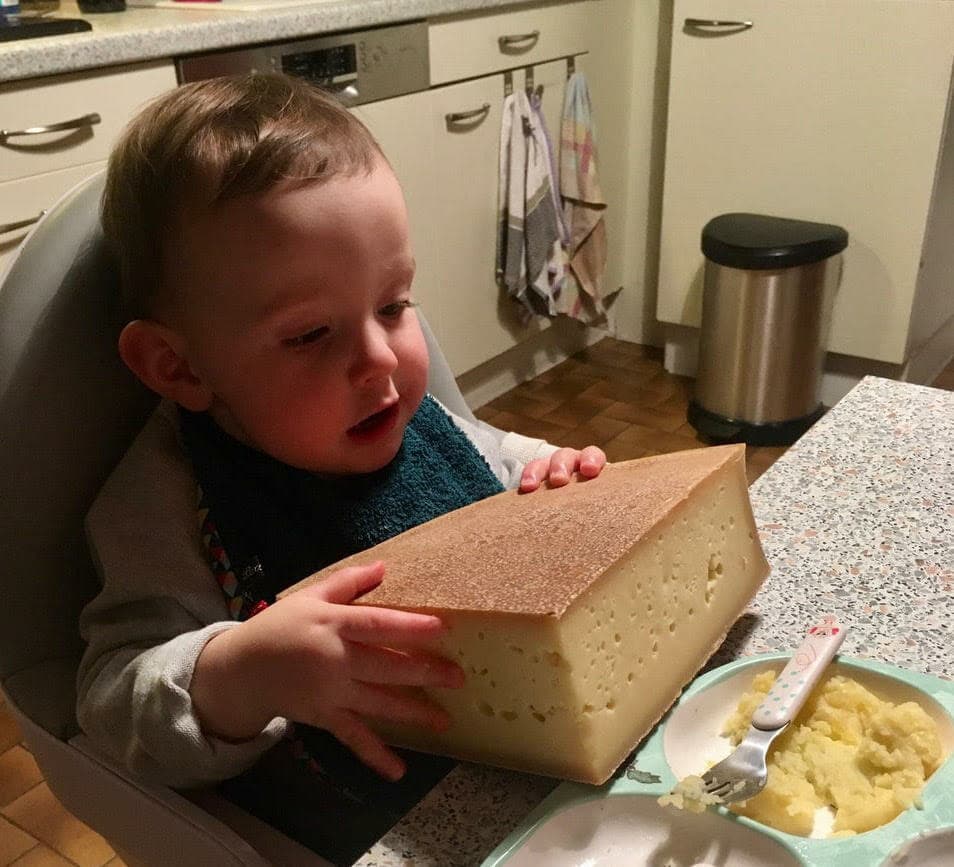 I know the situation is very different for the countless doctors, nurses and medical staff working tirelessly to fight the outbreak and those individuals unlucky enough to have been infected, who are fighting the virus. Every evening now at 8pm residents here in Annecy go onto the balconies and terraces to applaud in unison for all those in the hospitals. It's a small gesture, but one that helps to bring a feeling of solidarity and hope in these uncertain times.
Mike Ambrose, April 15th:
Running in Annecy during the confinement period felt, for lack of a better word, "confined." Perhaps contrived would work, too. Runs were kept to 1km from our apartment, often in circles and what would eventually become flower-like drawings on Strava. Trails were off-limits, so I got to explore every nook and cranny in my neighborhood. I wish I had more road running shoes in my quiver!
Although I was grateful to be able to get out for one hour per day, the once simple act of going for a run became a process. Grab phone, fill out the french "attestation" form, grab ID, jam ID into pockets or waist belt, then run — all while keeping one eye on the watch for both distance and time. The other eye watched for the gendarmerie, but not for any real risk of rule breaking, just another stop or hassle in what was once a simple act.  Where my wife and I live in Annecy posed a challenge, as well. It's a mini community outside of the center of Annecy, so we have a lot of what the government deemed "necessary" shops all within 1km.  The boulangeries, tabacs, and grocery stores were all open during confinement. We had to be tactical in when we chose to go out, because if going during a peak shopping period, it was like running in a crowded city.
Luckily, if we wanted to catch up on Netflix, or not deal with the above process, we have a treadmill in our apartment that can almost simulate trail running. It goes up to a 40% slope, so the power hiking and uphill running legs didn't lose form during the confinement!
My French lockdown took a unique twist – literally. Two days before the national confinement started, I was skiing toward my car in nearby Arêches, after a few hours of skinning uphill. As I was blissfully cruising along on a sunny day, the universe decided I was having a bit too much fun. I planted my pole just forward of my short 160-cm ski mountaineering skis on a steep slope, and tumbled head-over-heels…. landing on – and successfully breaking – the top of my humerus.
I knew it was broken immediately. When you break a major bone, you just know it. Something in your body tells you, "This is not right". For a brief moment, I skipped the pain and went straight to shaking my head in disgusted amazement, saying to myself, "Nice move, Mayer. Just before we all get locked down."
A slow and painful ski out led to a nearby clinic in Beaufort, and Run the Alps Ambassador Mike Ambrose and his wife, Run the Alps part-time staffer Steph Lefferts, very kindly drove from Annecy to haul me back to their apartment for the night. The next morning, an MRI at the hospital revealed that surgery was not necessary. The surgeon gave me a slip with an appointment for a follow-up MRI, six weeks later. We both stared at the slip of paper as I thought, "I think I'll be missing this appointment." Already, in the hospital's Emergency waiting room, there were people with dry coughs. I wanted out, and I didn't want to return any time soon. Run the Alps Senior Guide Emily Geldard picked me up, a few hours later.
At my apartment, the ensuing days were a blur. Sleep is elusive with a broken shoulder, even after maxing out on morphine. For three weeks, I would try to get comfortable, laughing at my bad luck. Most early mornings, starting around 4 am, I would fall asleep for a few hours. The timing, however, was pure genius. What a great time to heal – there was none of the ubiquitous Chamonix FOMO, or Fear Of Missing Out on fun outdoors activities, when all of your friends are locked in their apartments, too!
My second half of confinement featured a whirlwind of work. We've repositioned Run the Alps for a Covid-induced summer, with a variety of pretty cool projects coming up. (More on that right here in the Run the Alps blog, soon.) I was interviewed by Trail Runner Magazine for a story about the
strict French confinement,
 and just finished another one my Run Amok columns for Trail Runner about the interaction during confinement between Chamonix's trail runners and the gendarmes, or local police. In a morphine haze, I also agreed to tackle a bit more work, taking on the role of Producer for the podcast,
Trail Runner Nation
.  Once I was off meds, the lockdown proved a good time for writing. I wrote about a transition at
ITRA
, based in Chamonix, and am well into a big feature about fellow Alps trail runner and
Run the Alps Ambassador Kim Strom
, who has bravely and now successfully battled an aggressive form of breast cancer.
My exercise during confinement consisted of slow walks around my part of Chamonix. Now, as I write this, we have just 48 hours before confinement ends. I have just been green-lighted to start running again. The bone is well on its way to healing, and I've started PT to regain range of motion.
Add in a few online baking contests, and some depression-induced snacking after listening to a certain President advocate a uniquely weird bleach and Lysol experiment for Covid, and I have my work cut out for me on the training front. I'm ready, though. The freedom of the hills will taste better than any tray of brownies. Before I know it, I'm sure I'll find myself in a slow jog. I can't wait.
Normally I live out in the Alps, but when the lockdown in France and Switzerland was announced, I decided to pack up my van and head back to the UK. I wanted it be close to my parents who live just outside of the Lake District in northwest England. This is the longest I've been at home since I was 18, which has taken some adjusting, but I am lucky that we all get on and I definitely appreciate that it's a rare opportunity to spend this time with my parents.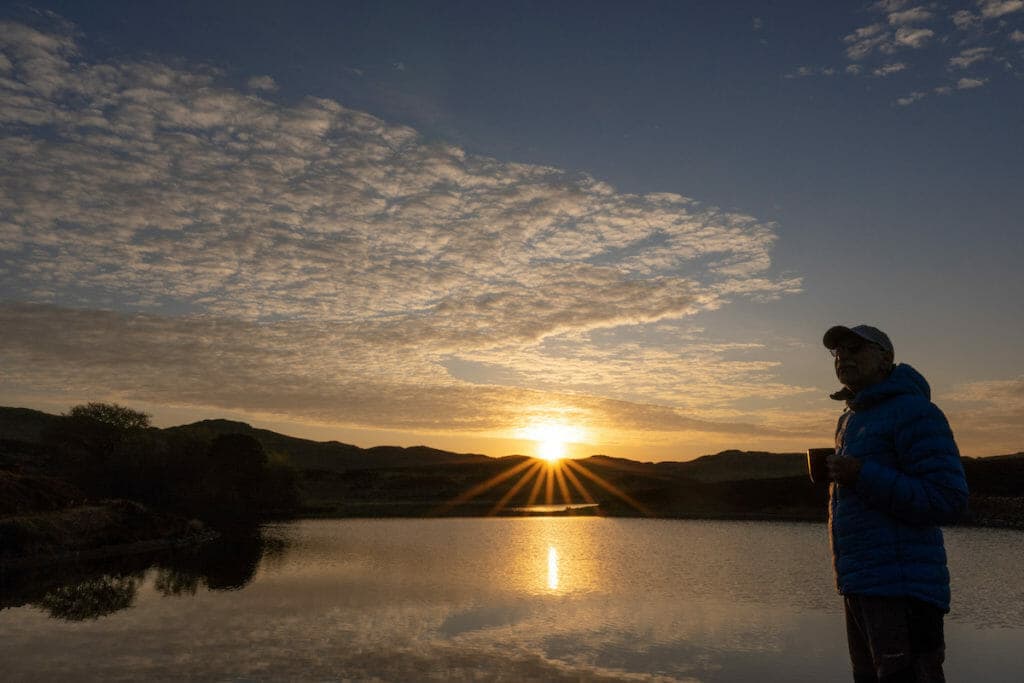 The UK lockdown rules have been fairly relaxed. I've been able to get out into the fells here, running and riding my bicycle. I've found it incredible how fast the days have been rolling by. It's been nice to have time to work on projects that I've been meaning to get to for a while: DIY repairs on my camper van; editing a backlog of photos; writing about a bunch of adventures I've been on in the last few years; picking up my guitar more than usual. One of my favorite lockdown moments was going up a little fell out the back of our house with my dad and sleeping under the stars. It's amazing how refreshing a micro-adventure like this can be! But there has also been a lot of lazing around, too. I realized that it's okay to rest and do nothing now and again. That said, I can't wait to be back in Chamonix with the Run the Alps crew, screaming along the trails in the sun and doing what we all love to do!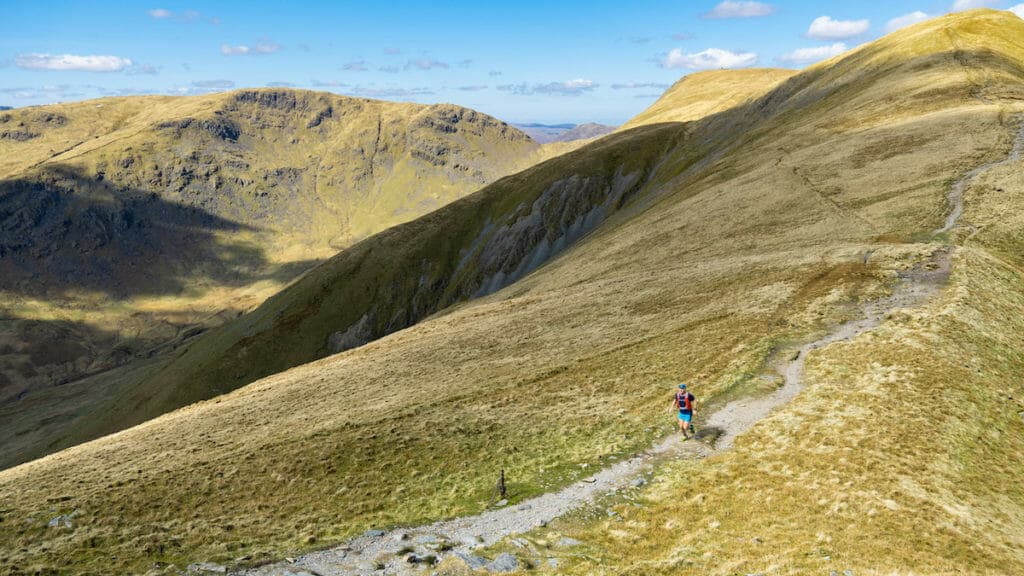 If you're going to get ill, confinement is the best time to do it. Both my husband and I were ill for the first couple of weeks of our 8 weeks of confinement. We're as sure as we can be, without tests, that it was Covid. So it wasn't until week 3 that I even considered exercise. The good news was our limit of 1km and 100m ascent didn't pose any problems at first, since the slightest hill was a big struggle.
Those days are now long-gone and my fitness has increased daily. To continue building my fitness, like everyone else, I've had to get creative. I bought back the turbo-trainer that I had sold four years ago, feeling that turbo training was boring. Desperate times bring desperate measures, however. This training regime worked well, and not least because the group turbo sessions on Zoom made it tricky to skip those 60 minutes of sweaty stationary cycling.
Also possible indoors, and therefore of sudden interest to me, was exercising with kettlebells. Lacking an actual kettlebell, I used a 5kg dumbbell, and found it was easy to over-do it the first session. (Is this too much information? It was two days before I could comfortably sit down on the toilet again!) I only started the kettlebells regime in the last couple of weeks of confinement, but I can see how quickly you could get strong with them.
Talking of strength training, I've been meaning to do more strength for years. (I doubt I'm alone in that regard!) I have no doubt that it can improve my running performance and reduce my chance of injury. But it's only now that I have bothered to do it consistently, by getting the RunFit app and dutifully following the drills. As expected, I can feel the results when I'm trail running. I feel stronger on the ups and downs.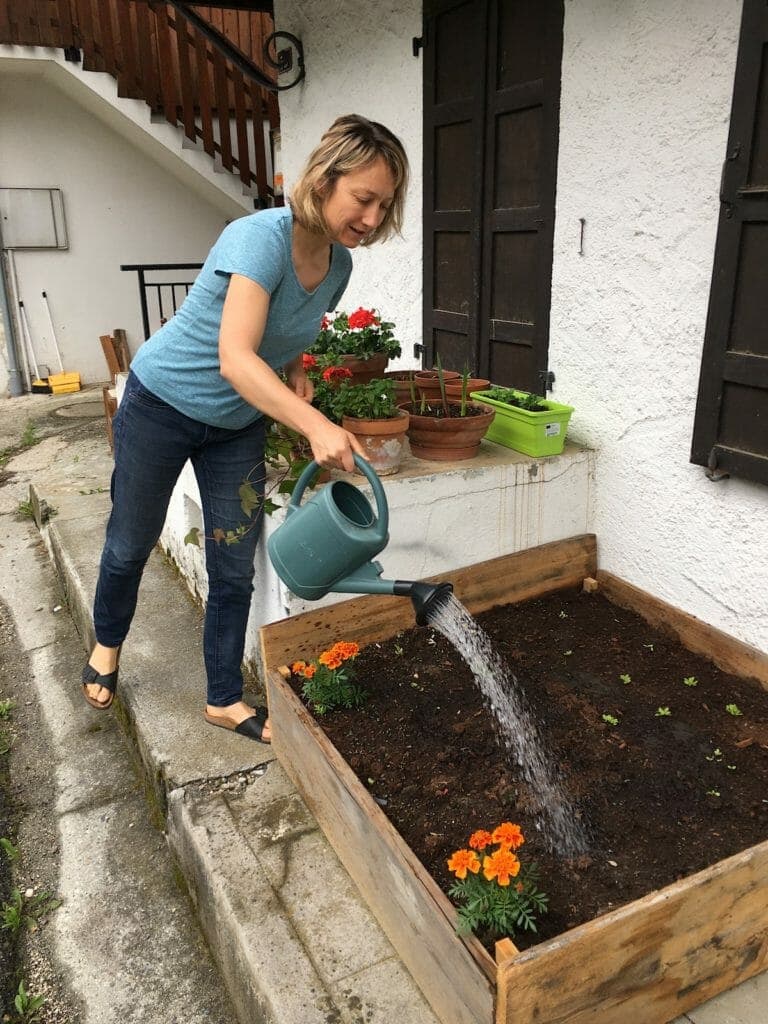 But it's not only been new sports these last few weeks. I've also become a regular baker of sourdough bread, particularly enjoying experimenting with different flours and seeds. Plus, although we don't have a garden, for the first time I've built a raised bed and am excited to have produced some vegetable shoots.
Overall, it's been good to slow down my pace of life. And I've realized that, out of all those clothes I have, I actually only need two outfits!
We hope you've enjoyed these tales of confinement, as all of us here at Run the Alps have worked to make the best of this situation. We hope all of you, our Run the Alps family, are safe and healthy during this challenging time. We look forward to running with you along the high trails of the Alps, when that day comes.