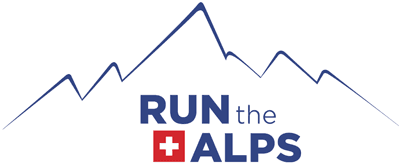 Ultrarunner Luke Nelson joins Tahoe Wilderness Medicine Trip
Ultrarunner Luke Nelson joins Tahoe Wilderness Medicine Trip
One of our most enjoyable and interesting times of the season is our Wilderness Medicine trip with our good friends at Tahoe Wilderness Medicine. John Anderson, the trip leader and one of the founders of Tahoe Wilderness Medicine, is a wonderfully bright and talented Emergency Room doc and a strong ultra runner in his own right. "Doc Johnny" is also Medical Director for a number of trail races, including the Broken Arrow Skyrace. (John is also Run the Alps' Consulting Physician, and has helped us create some industry-leading guidelines for our trips.)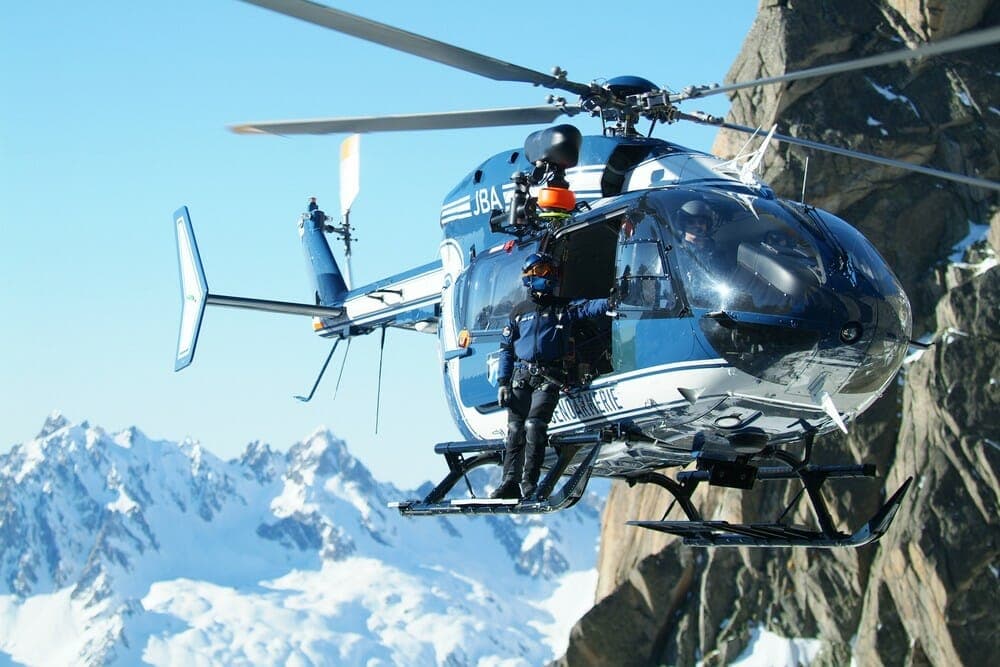 The Tahoe Wilderness Medicine trip is perfect for anyone who wants to combine a bit of Alps trail running with a state-of-art look at wilderness medicine. And for medical professional, the trip offers continuing education credits, too!
You can read more about the Tahoe Wilderness Medicine trip here.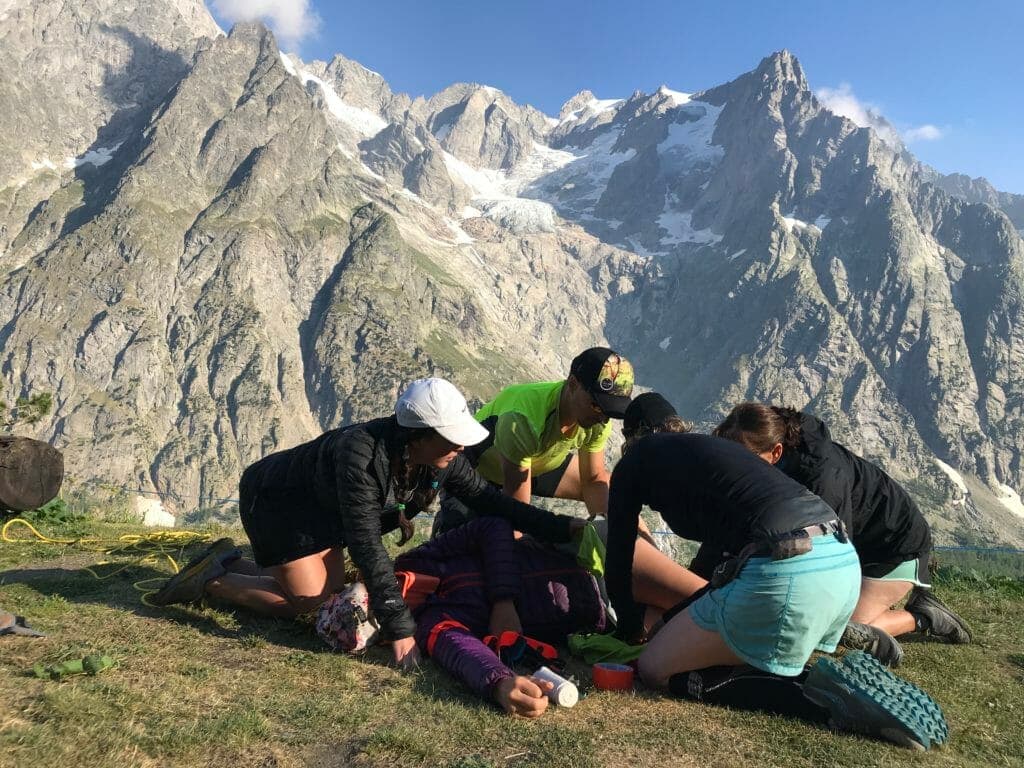 For this year's trip, we will be joined by Luke Nelson, a Patagonia-sponsored trail runner from Pocatello, Idaho, who is also a Physician Assistant. Luke is no stranger to the European race scene, having run the Ultra-Trail du Mont-Blanc as well as the epic 350-km long Tor des Géants.
We recently had a chance to get Luke's take on the Alps trail running scene, his efforts to balance a rich professional life, a wonderful family and a top-level trail running career.
Here's what he had to say. Enjoy!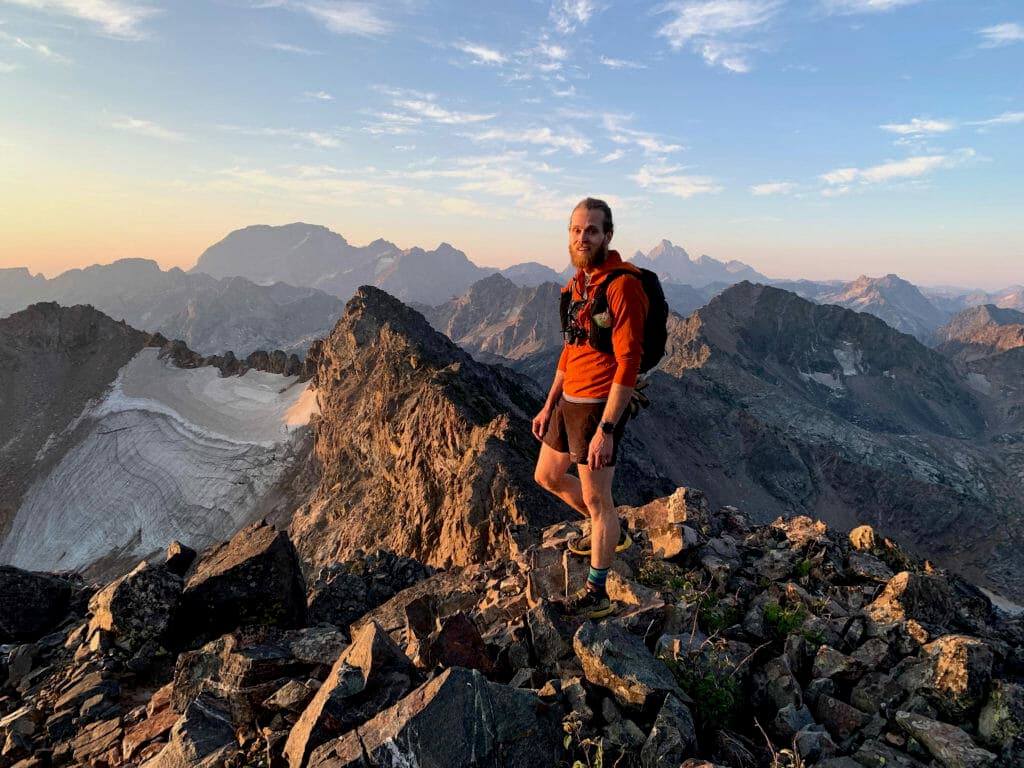 Run the Alps: You're coming here to trail run with us in the Alps! We're psyched! When you think of trail running here, what comes to mind for you?
Luke: Some of the most formative experiences I have had with running have occurred in the Alps. I think of my first trip to race in Chamonix in 2012 for the Ultra-Trail du Mont-Blanc. I have returned several times for other events, including one of the highlights of my life, the Tor Des Geants. I think of beautiful mountains and kind people. I smile thinking of delicious meals in mountain huts and the endless potential for experiences.
Run the Alps: What's your role on the Tahoe Wilderness trip?
Luke: I am coming as one of the instructors. In parallel with a career in mountain running, I have been practicing the craft of wilderness medicine for over a decade. I am thrilled to be combining these two very important aspects of my life into one experience. I hope that, along with those participating, we can learn more about how to better practice medicine in remote environments. The challenges of medicine and how they associate with trail running, or even taught in that environment, is very exciting to me. I can hardly wait!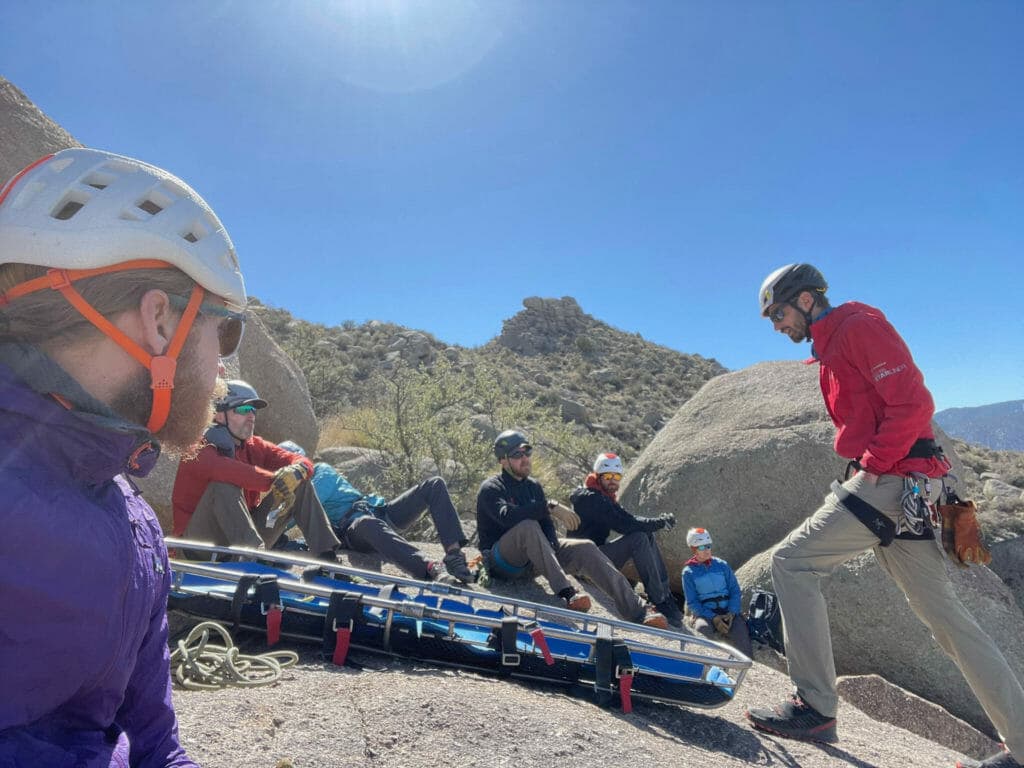 Run the Alps: What draws you to trail running?
Luke: All of it. For me, trail running is the medium to a strong connection with the natural world. It is where I found my community, and on the personal level it is how I have learned about myself. It is struggle and beauty. It is growth and destruction. It has allowed me to define who I am and what I have the potential to do. Movement through the mountains, done under my own energy, is what makes my soul sing.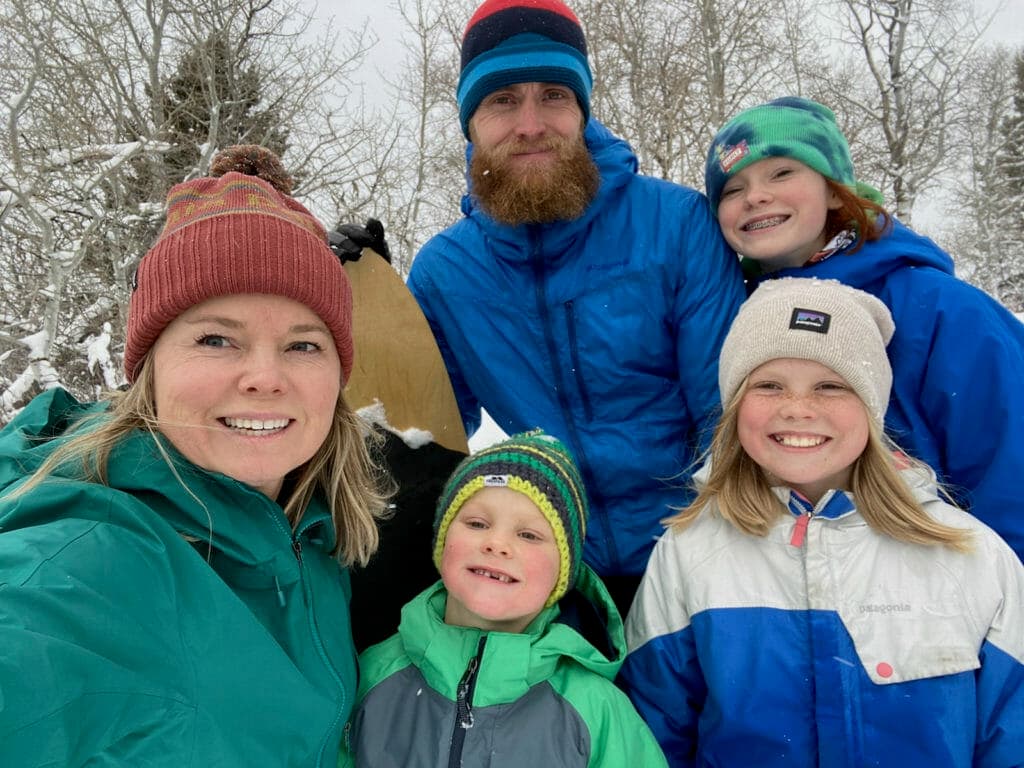 Run the Alps: Finding balance seems to be a key part of your story— you have a career, a family, and you're a professional trail runner. It's tiring just writing that!
Luke: I think finding some kind of sane balance is something a lot of us struggle with these days. What has worked for you? A long time ago I started a blog called The Challenge of Balance. With time I have learned that there is no such thing as balance, only fleeting moments when all the pieces of my chaos line up and, for an instant, balance is achieved. Then, just as quickly, one aspect or another demands more time or attention and another stands in the shadow. The beauty of trying to nourish the many aspects of my life and not neglect what really matters has become the compass for my actions.
Everyone here at Run the Alps looks forward to welcoming Luke here to Chamonix this summer!
Learn More:
Run the Alps Tahoe Wilderness Medicine Trip
Read about Tahoe Wilderness Medicine Founder and Run the Alps Consulting Physician, John Anderson.