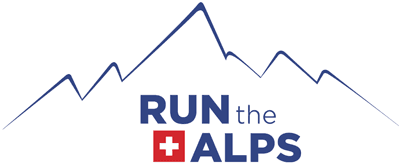 Upon Heading Home: Run the Alps Guide Simon Conroy
Upon Heading Home: Run the Alps Guide Simon Conroy
Editor's note: This season, we welcomed Simon Conroy to our crew of trail running guides. Simon's tremendous depth and breadth of experience has been a great asset. And, his irreverent sense of humor and pleasure in all things alpine has been a joy to be around. Thanks, Simon, for a great season!
Well… Having just come to the end of my summer season in the Alps, and now that I find myself returning home to the Scottish Highlands, I have time to reflect on those special moments and individuals I have had the pleasure to meet, greet and guide around the splendor of the alpine trails of France, Italy and Switzerland.
Working and living the lifestyle of an International Mountain Leader and trail running guide for Run the Alps, and being based out of Chamonix, have been the highlight of both this season and seasons past. Run the Alps, owned by Doug "Bad Toes" Mayer (post-TDS, that is — and I'll spare you the photo!), is in my opinion the most fun, reliable and focused company I have worked for over the last 8 years.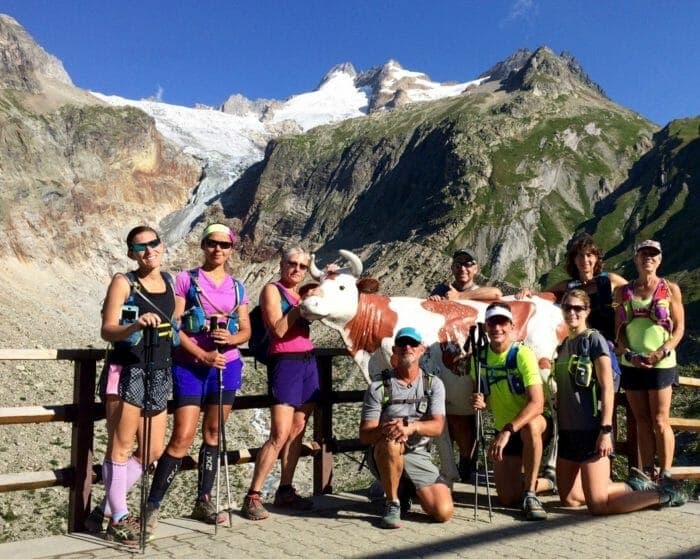 Run the Alps' ethos is to have safe, enjoyable and fun experiences in the Alps without cutting corners either on delivery or running the trails themselves, leaving no trace save for footprints.
The clients are all strong, fit and determined trail runners who follow the guides' direction and advice. They just want to run the hell out of the trails, at all levels of competence and confidence in a safe and enjoyable manner. Here on the Tour du Mont-Blanc, and on our other trips, I spy many of them running with their jaws dropped in awe of the alpine splendor. I hear the guffaws of shrieking laughter as they experience hour after hour of moving scenery and changing terrain, from the easy trails to the technical, "controlled falling" of the steep descents that epitomize the alpine paths of the Tour du Mont-Blanc.
My advice for anyone out there wanting to experience the trails with Run the Alps is to expect the unexpected and always follow the 7 P's…. Prior Preparation and Planning Prevents Piss Poor Performance. Do this, and you will arrive, run, have fun and depart with a wealth of memories you can dine out on with your family and friends for a long, long time.
Hope to see you all in 2017, and keep safe over the winter season.
Namaste.
Simon