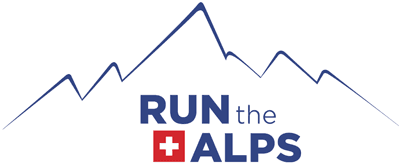 Watch one of the great moments in Alps trail running this season
Watch one of the great moments in Alps trail running this season
Sometimes, every now and then, the camera is in the right place at the right time and captures something very special.
That's what happened this past July here in Chamonix, when Run the Alps ambassador and Black Diamond athlete Hillary Gerardi won Chamonix's 90 km trail race, the longest race in the Marathon Mont Blanc series. It all plays out near the end of this wonderful film made for Black Diamond by filmmaker Julen Elorza.
Coming into Montenvers, the final aid station in the race, Gerardi was, well, spent— mentally and physically. And that, right there, says a lot. Because anyone who knows Hillary knows that when it comes to trail racing, she is fierce, tough, smart, and most of all, determined. Very, very determined.
Crewing Hillary at that moment was another Run the Alps Ambassador, Mike Ambrose. Mike is a Product Line Manager at Salomon in nearby Annecy, France. (The acclaimed new Ultraglide shoe is one of his projects.) Many Run the Alps friends know his wife Steph, who is the Tour Manager for our company.
Experienced, smart, steady, and 110% reliable, Mike was the perfect person for the moment.
What happened next was one of the best trail running moments caught on film in recent memory. For Gerardi, everything turned around in less than a minute. Watch and enjoy. The moment comes at 10:06, but the entire film is well worth watching.
Hillary had an all-star crew that day, including two past winners of the race, Katie Schide and Mimmi Kotka. They helped get Hillary through the race, with Mike playing a pivotal role. Mike himself has raced at an elite level around the world, has crewed top trail runners, and has expert crewing from his wife, Steph, who has crewed people professionally.
Here's what Hillary had to say about arriving at the Montenvers after the last big climb of the race:
Before I left Les Bois, I learned that Giuditta Turini was in second place, and was closing the gap behind me. I knew that she was a super strong descender. I was really terrified that she had managed her course to finish really strong. And I felt like my energy was seriously waning.
So basically I took it out of Les Bois with all of the energy that I had in me. I pushed really, really hard. Katie had told me, "You know how to do these uphills. Push on your poles!" I was double-poling up the hill. But on the way up, my energy took a nosedive.
There were a few flat sections where you get a chance to run a few steps and my legs felt like jelly. I was just like, "Oh, shit. I've pushed it too much. I haven't managed my energy well."
I was really feeling like I wanted to stop. I worried I couldn't keep going. I thought there was no way that I was going to be able to stay ahead.
I had rehearsed in my head essentially what I was going to tell Mike. I had this burden of self doubt that I was carrying up that whole slope.
When I got to Mike, I was able to unload that burden and tell him how I was feeling. Instead of joining my pity party, he took the load off and reassured me that I could in fact do it. Later, he told me that he was terrified that I had done exactly what I said, that I had kind of broken myself, and that I had pushed that last section too hard. But he knew not to express that, and instead to give the affirming words– sort of a mantra– to keep repeating to myself. And so he really was able to do that in exactly the way that I needed at that time.
What was Mike Ambroses's experience at that moment? Here's what he had to say:
First of all, it was very, very exciting to see she was still in first place. Just to see someone you care about, running hard up a hill in that race setting is always super exciting.
But, then, when I asked her how she was doing she said that she felt terrible. I think she said she's at her rope's end. But she looked way better than what she described. I thought she looked great and it was really exhilarating to see someone you care about in first place, giving it 110%.
My goal crewing her was just to help her achieve her goals. We had talked about it before, that she wanted to win this race. To do that, she wanted to know where the competition was and wanted to make sure that she was doing everything in her power to be in the lead and stay in the lead. And she also wanted to make sure that she was eating and drinking enough.
So my goal was just to make sure that she was in the lead, that she knew what the situation was around her and that she was eating and drinking.
Of course there are motivational pieces, too. I wanted to keep her motivated and inspired, you know, to instill confidence. I wanted her to leave the aid station just ready to kick ass. That's actually something that we talked about. When I was with her, I was just telling her, "Every two steps, just say, 'I kick ass!'" You know, just to re-instill that confidence in her.
It worked. Hillary kicked ass, winning the 2021 Mont Blanc Marathon 90 km in a time of 11 hours, 54 minutes, just under 20 minutes ahead of Italy's Giuditta Turini in the women's race. She was 17th overall. (By the way, Turini just had a fantastic performance in UTMB's TDS course this year, finishing second!)
We are a tight group of trail running friends here in Chamonix, and we know Hillary to be fully capable of winning.
But sometimes, you need a little help from your friends. And that day, that's exactly what she got.