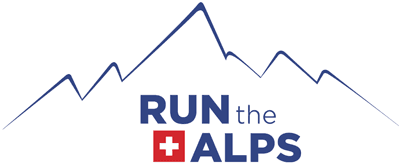 Run the Alps Guides: An Off-Season Sneak Peek
Run the Alps Guides: An Off-Season Sneak Peek
Summer is an action-packed season for our Run the Alps' guides. Many, if not most days, they are on the trails, leading a trip, undertaking route reconnaissance, or exploring new regions.
After our last tours wind to a close in September, however, the Alps empty out. It's not long before the snow settles on the higher reaches of the peaks. For some of us, this means it's time to head off to warmer climes for work or play, while others stay put, layer up, and enjoy the range of winter sports the snowy Alps offer.
So where did our crew of guides head this winter, and what adventures did the winter months hold for them? We checked in with a few of them to find out – enjoy!
When the winter sets in and everything starts to freeze, Senior Guide Alister Bignell likes to dust off his ice axes and crampons! Recently, he's been spending time in some wild corners of the Canadian Rockies. This year, his trip coincided with the Polar Vortex that settled over North America and Canada, making for some -31°c days and some very challenging Arctic conditions. Thankfully, Alister reports,  there were often bagels and coffee nearby to revive frigid extremities!
Earlier in the winter Heather Ohly headed south to the Greek town of Leonido for some rock climbing. Leonidio is a traditional Mediterranean town on the Peloponnese peninsula, surrounded by limestone cliffs – Heather and her husband Shane like it so much, they have been twice this year!
Right now, Heather is returning from Pakistan, on a work trip for her job as a researcher in global nutrition. Aside from that, Heather's also been busy with trail-running training and house renovations in Kendal, England.
Even further south, Senior Guide Simon Conroy has been in Tanzania, working for the UK's Nord Anglia Education boarding schools, facilitating projects for international college students. Although they work hard on the projects, there is also time off– such as their two-day safari to Tarangire National Park, where Si and his crew met members of the local Masai Mara tribe.
Emily Geldard has spent a lot of time on skis this winter, especially the skinny sort. She's been Nordic skiing – both Classic and Skate – in the Chamonix valley and on the other side of Mont Blanc, in Cogne, Italy. The skiing has been mainly for fun and fitness, but Emily is working towards becoming a Nordic ski instructor. Emily joined friend Sophie Moores in the popular Run and Skate relay organized by Chamonix's ever-active local trail-running club, CMBM.
Giles Ruck has been taking time out from home in Edinburgh, Scotland, to head to Chamonix to play, enjoying a descent of the Vallée Blanche, just below the mighty Mont Blanc and its satellite peaks. While Giles is loving the winter conditions in the French Alps, his tells us his thoughts are already turning toward the summer trails….
This winter has been a little different from the norm for Senior Guide Bruno Yates and wife Floriane, due to the arrival of their first child, Rose, this past December 9th. Being self-employed has given Bruno the fantastic opportunity to keep much of the winter free to support his wife and help look after their daughter. (Editor's note: We anticipate that Rose will be leading her first trip for Run the Alps during the summer of 2045.)
Besides all the night feedings and diaper changes, Bruno's been on some trips to the UK to introduce Rose to his family. And they've still managed to sneak in a few walks in the winter mountains – Rose climbed her first mountain (in a Baby Bjorn carrier!) on February 5th – the modest summit of Mt Barron stands at 1300m and overlooks beautiful Lake Annecy.
And finally, to keep his hand in with work, Bruno's squeezing in a few weeks teaching winter skills in the Lake District in England and the Highlands of Scotland.
Another new guide to Run the Alps, Becki Penrose, spent a fun winter in the Alps, mixing work and play. She's been ski instructing in Courmayeur and Pila in Italy's Aosta valley, and guiding snowshoeing across the Chablais region of France. The highlight of her winter was skiing the Valleé Blanche from the Aiguille de Midi – an awesome ski weaving around the crevasses of the Mer de Glace glacier and under the towering peaks of the Mont Blanc massif. As a bonus, Becki and her partner were blessed with perfect sunshine and about 40cm of fresh powder on a rare free day together… Happy Days!