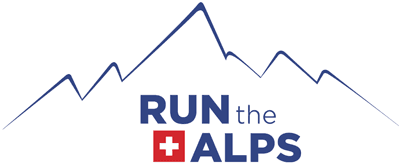 What do Run the Alps Guides do in the Winter? Well…
What do Run the Alps Guides do in the Winter? Well…
It goes with saying that all our guides spend most of their summer trail running, but they also keep busy during the winter months, too!
Here's a look at what some of the team is up to now that the Alps are covered in a mantle of snow. 
This winter Mark Brightwell continues to lead people on trips into the mountains. But he has also diversified into the frigid world of high altitude undergarment modeling, too, thanks to Flōa, purveyors of fine undergarments. And he takes photographs – very seriously as you can see above! In fact he's co-founded www.photojourney.co.uk and people are following him all the way to Nepal to learn how to get serious about their photography!
Mark's name is currently on a piece of paper somewhere in the Swiss Army Headquarters, confirming he is part of a three man ski mountaineering, or "skimo" team taking part in this year's Patrouille des Glaciers, perhaps the world's most famous ski mountaineering race, organized every two years by the Swiss military. In lucid moments free of developing panic, Mark is looking for people who can teach him to backcountry ski on skinny race skis!
Looking ahead to the summer, and races without skis, Mark plans to race the legendary Sierre-Zinal course. He'll also be leading our Courmayeur to Chamonix trip this summer.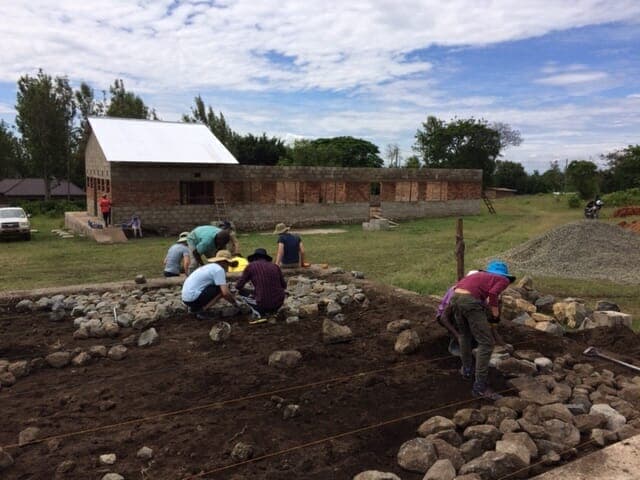 This winter Simon Conroy is mostly working on service projects in Tanzania with England's Nord Anglia Education. He's building a much-needed new secondary school for the local children of Usa River, near Arusha, and developing sustainable gardens for local families. He'll also guide two trips, trekking up Kilimanjaro with youth groups from around the world. In the summer Simon will be guiding people on two of our Tour du Mont Blanc trips.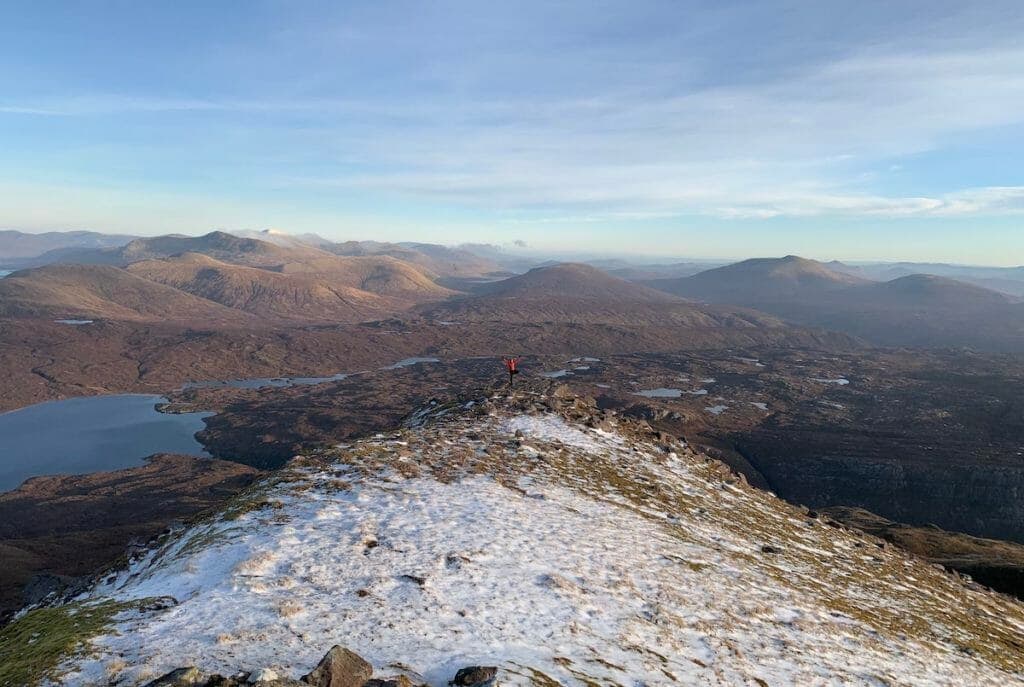 So far this winter, Heather Ohly has been busy planning the new Run the Alps Special England Lake District Tour coming this May, 2020. Heather was in Scotland for New Year, enjoying the mountains around Ullapool and Inverness. Next up, she's looking forward to spending a few weeks ski touring in the French Alps in February and March.
Heather has already entered two running events for this spring: Three Peaks Race and Great Lakeland 3-day – and after that she'll focus on rock climbing for a change! Moving into the summer, Heather will be getting ready for the Run the Alps Lake District Tour, and then return to the Alps to lead one of our Tour du Mont Blanc trips.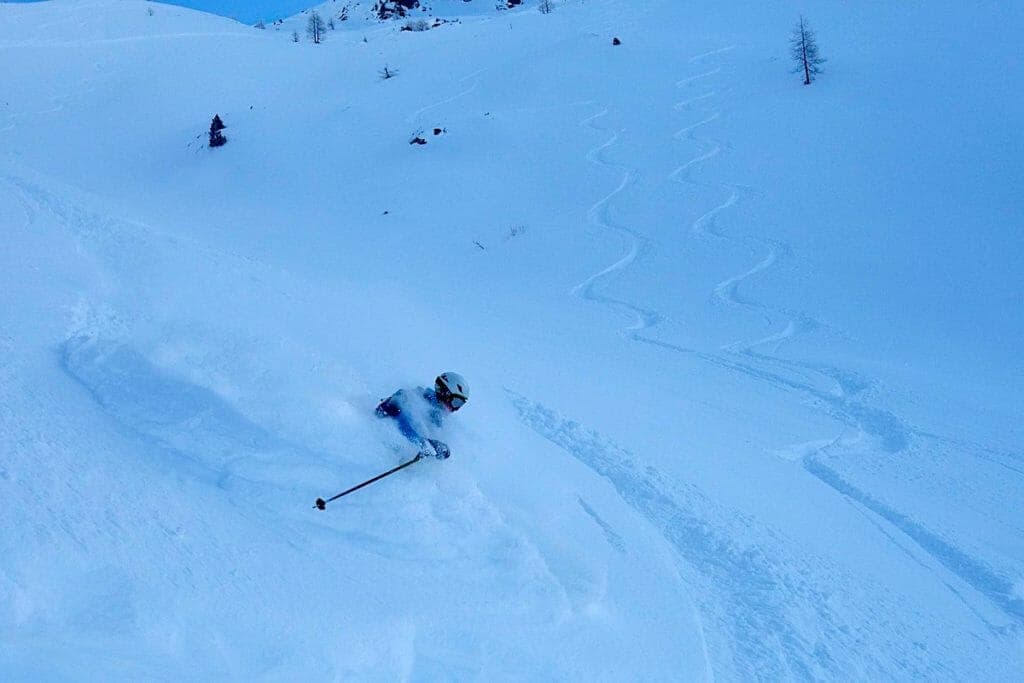 During the winter Grant Fulton stays in Chamonix, working part time for Run the Alps partner Mountain Dropoffs, an airport transfer company. When he's not driving, he's getting out skiing as much as possible. At the same time, Grant's also getting back into winter technical climbing, too!
The start of winter was a good time to get away for a bit and relax too; Grant managed to get out of the mountains for a trip to Amsterdam and also back to see his family in the UK. He's also training for ski mountaineering and hoping all the uphill will improve his running fitness, come next summer.
For next summer Grant is aiming to take part in Italy's Tot Dret trail race for a second time, as he absolutely loved the scenery and terrain the first time around. And, of course, he's hoping to improve on his performance from last year too. He'll also try to do some smaller local races as training. Grant will be leading runners on our first Tour du Mont Blanc of the season, and then guiding in the Bernese Oberland.
Emily Geldard has been training on the Nordic ski tracks of Chamonix valley and just completed her Nordic Ski instructor certification. (Editor's note: Congratulations, Em!) This means she'll be able to instruct both classic and skate technique skiing in the Alps, starting this winter.
The growing skimo scene – plus receiving skimo skis for Christmas – has lured her into entering a few small race events which are coming up soon, near Chamonix.
Next summer's trail races will include the Trail des Paccots at the start of the summer, and The Trail des Dents du Midi at the end. Emily is also leading two Chamonix-based trips this summer, the Tahoe Wilderness Medicine week and our Chamonix and Champéry trip.
During winter Becki Penrose has been lucky enough to spend a few weeks in both the French and Italian Alps. Her season started with the long drive from the UK, straight to a snowy Chamonix – and a fantastic ski tour in the Vallon de Bérard with fellow Run the Alps guide Giles Ruck. Next came two weeks of teaching British school children to ski in Italy's Aosta valley, over the New Year.
Becki now has a bit of time off to ski tour, snowshoe and do some wintery trail runs before snowshoe guiding in the Haute-Savoie region of France. Then it's back to the UK for a couple of weeks of winter mountain walking and ski teaching in the Scottish Cairngorms mountain range. Becki's expecting the winter to fly by and soon enough it'll be back to summer trail running again… but she's loving the snow and beautiful sunny weather in the Alps at the moment!
This summer, Becki will be guiding our Matterhorn Ultraks tour, based in Leukerbad and Zermatt, Switzerland.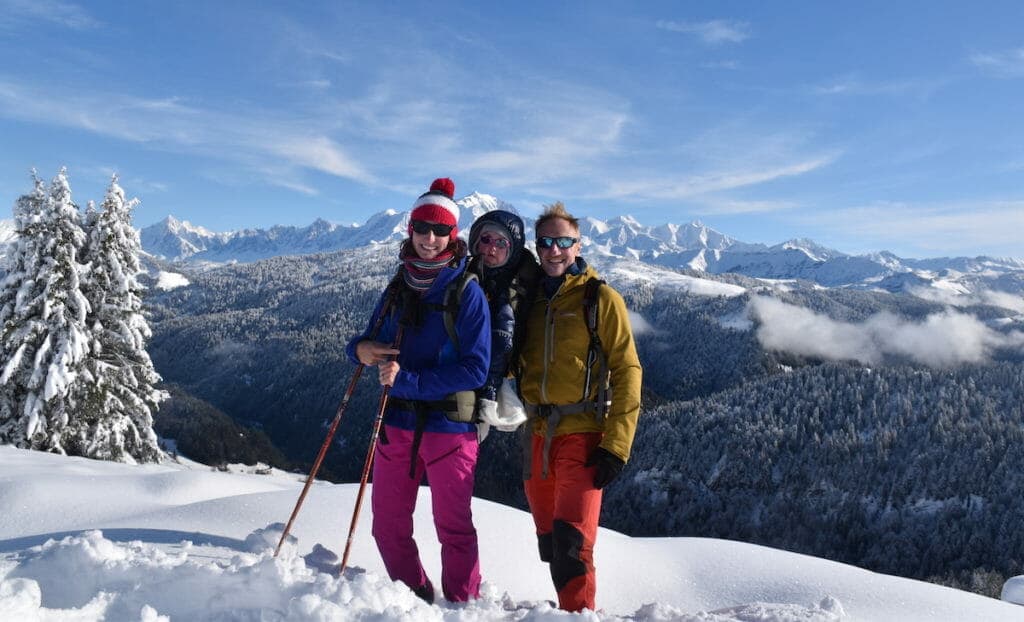 This winter has been pretty low key for Bruno Yates, when it comes to mountain activities. Besides nursing a small knee injury, he's full-time looking after his one year-old daughter, Rose – which we imagine keeps him quite busy! Along with his wife, Floriane, Bruno has managed a few gentle trips out snow shoeing and ski touring. And, he's been engaging in another passion… woodworking! In the summer, Bruno will be leading our Italian Dolomites Tour.
Winter brings diversity for Sam Hill. As well as snowshoeing in the Alps, he's excited about heading out to Tanzania to work with young people from England's Nord Anglia Schools, to help facilitate service projects in rural communities. In March, he'll also be guiding a group in a ski crossing of Norway's Hardangervidda National Park. When not working, the rest of Sam's time in winter is dedicated to all things skiing – especially putting on ridiculous-looking one-piece Lycra suits (he claims it makes him faster) to race uphill. (Sorry, Sam, we couldn't help ourselves!)
Looking ahead to the summer, Sam's "A" race is going to be Switzerland's UTMR. Sam volunteered at the race last year and loved the grassroots feel of the event, as well at the incredible scenery of the Monte Rosa region. Sam also plans to assist on our Eiger Ultra and Great Cafés of the Alps tours this summer.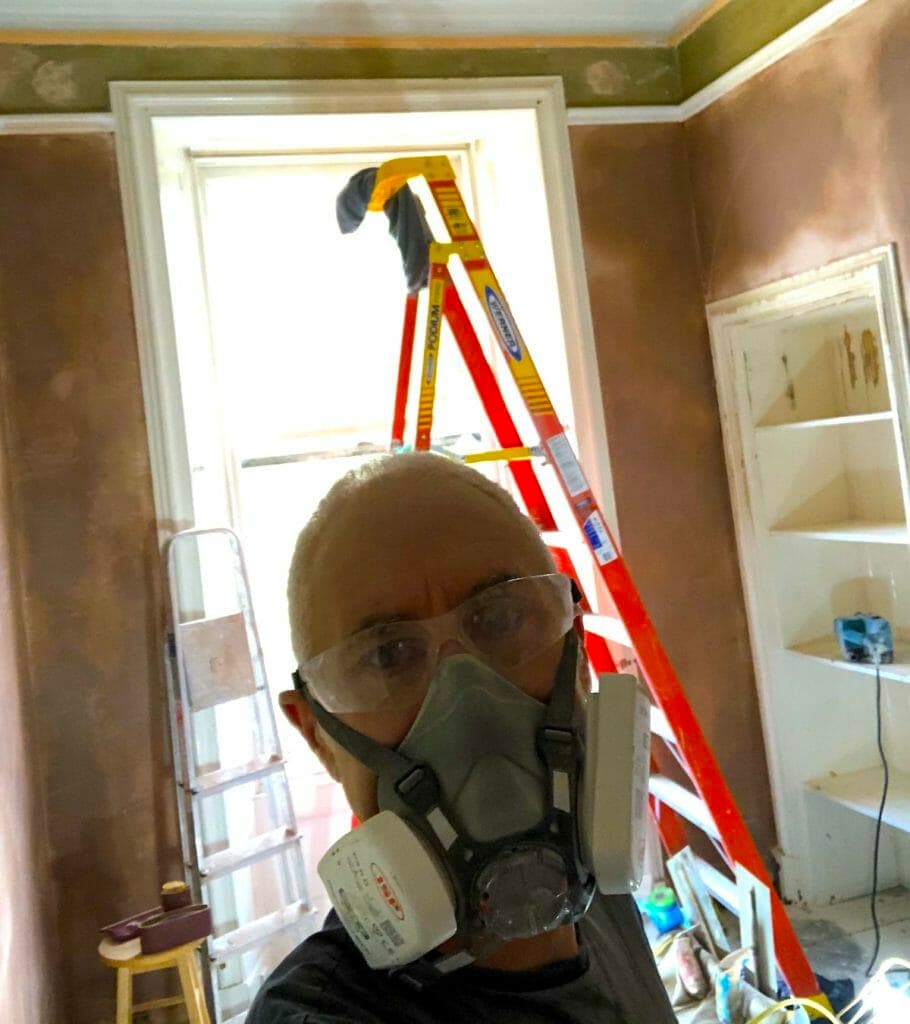 Giles Ruck has been busy running Foundation Scotland, a great non-profit which finances community projects. He's also been refurbishing his flat and playing in the snow … on skis! Giles recently had a day's running training in the UK, led by fellow Run the Alps guide Becki Penrose!
Looking forward to 2020, Giles will be doing a lot of training. He's keen to test his body, brain and soul on the Tor des Geants as he tends to like the week-long adventures. However, it's tough to get in through the ballot, and now he has landed a place in UTMB's TDS race in August, which will may be a big enough challenge for which to train. Giles will be leading the Eiger Trail tour, the Great Cafés of the Alps tour and assisting Bruno on our Italian Dolomites tour.
Our guides keep busy, no matter the season! If you'd like to see the entire team, you can read their bios here.