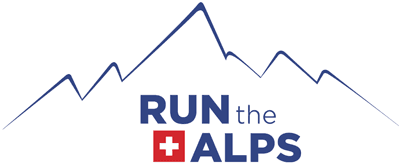 Run the Alps Guide
Becki Penrose
Guide
A bit about me
I grew up in Yorkshire, Northern England. These days, I travel regularly between the Peak District, Northern Wales, the Lake District and the Alps. I love trail running and in the mountains. The appeal for me is the ability to journey through stunning landscapes, keeping it light and simple. I enjoy the buzz of races and have completed a few ultras, but am equally happy with a good long day – or few days – running through the hills with good companions, both human and canine!
My other life
I am a freelance Outdoor Instructor year round, working both in the UK and the Alps. This has been my career for a number of years now, and I have been very lucky. My career has enabled me to explore some beautiful places, both wild and urban, in the UK and further afield. And, I've been able to do it with a wide range of interesting and inspiring people. I've loved leading expeditions to Bolivia, Costa Rica, Ecuador, Morocco and China. But, coming to the Alps always feels like returning home!
In my free time
I am passionate about trekking and trail running, but I also love to spend my leisure time negotiating some of the white water rivers of the UK and Europe in my kayak and open canoe, as well as chasing the snow on skis. I have spent the past few years moving around so much that I am more often found in my camper van than back home. Living outdoors is fantastic, but next year is definitely going to see an upgrade to a van with a heater for those colder months!
Fun fact
A few years ago I somehow found myself with quite a menagerie, including five dogs, a collection of ferrets, two horses, tropical fish, a Harris hawk and a Peregrine, or Gyr, falcon. Life is much simpler now, although I do need a new canine friend in my life….
Favorite Alp trail run
It's so difficult to choose, but it is hard to beat the experience of running the last section of the UTMB and CCC race route. Arriving at the top of the long climb from the Col de Montets, you come round a bend to be almost stopped dead in your tracks by the truly awesome view across to the Mont Blanc massif. I absolutely love blasting down the final descent from La Flégère as well – if my leg muscles allow it, that is!