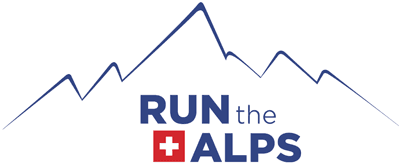 Run the Alps Guide
Mike Murray
Guide
Hometown
Bradwell, Peak District, UK
A bit about me
I grew up in London and started my career working in the city. After several years of using all my free time to escape to the mountains, I decided it was time to change my career to work outdoors so I could share my passion with others. I came to trail running from walking and mountaineering. Over time I wanted to travel longer distances in the mountains. Through that process, I discovered I had an affinity for trail running. I love planning my own running adventures, and particularly enjoy long multi-day mountain journeys.
My other life
When not in the Alps I am based in the UK working as a mountain leader, navigation tutor, and first aid teacher. I also work on expeditions and international races. In my previous life, I worked full-time as an actuary. I now spend most of the year working as a mountain leader. During the winters I still work part-time as an actuary.
In my free time
In my free time, you'll find me running, climbing, walking, mountaineering and ski touring – basically anything that involves being in the mountains! I also enjoy orienteering and love participating in UK mountain marathons, which are set up as two-day self-sufficient navigation events with an overnight camp.
Fun fact
In 2018, I walked 550 miles across Wales. Along the way, I climbed all 190 Welsh "Nuttalls," which are the 2000 ft mountains, to raise money for the national non-profit Mountain Rescue.
Favorite Alp trail run
There are so many good options from which to choose! I particularly love the section of the Tour du Mont-Blanc from Courmayeur, Italy to La Fouly, Switzerland. After climbing to Rifugio Bertone, both the scenery and running on the Val Ferret balcony are incredible. You then have another climb up to Grand Col Ferret, before crossing into Switzerland for a wonderful descent down to the village of La Fouly. On top of the mind-blowing views and awesome running, you've also got a great selection of Italian rifugios to fuel you through this fantastic day!