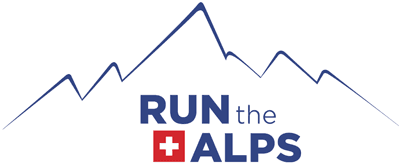 Run the Alps Guide
Sam Hill
Guide
A bit about me
Having grown up in the Lake District, in the North West of England, the "fells" are in my blood. From a young age, I have been wandering around in the mountains having adventures, and this seems to have grown into a career! I have lived and guided all over the world. I moved to Switzerland four years ago, where I have enjoyed mixing my running with my love of mountaineering and climbing. When the snow arrives, strapping on some light skis and Lycra makes sure I keep the legs in shape over the winter. I seem to spend most of my time poring over guide books and map, trying to work out what the next adventure will be!
My other life
I am a full time, freelance International Mountain Leader, although "full time" is a subjective term. I try to work as much as I can in the Alps, but my work often takes me further afield. Leading expeditions to exotic places is a great part of the job. Ultimately, I am a big believer in doing what you love, and I feel incredibly privileged to be in the position to do just that.
In my free time
Most of my time is spent running, climbing, skiing, or working. In the rare moments of down time, I love to cook. I can spend hours in the kitchen – it's one of my happy places. I also love music, and have played guitar since I was a kid. I'm not quite as good as the 18-year-old rock god I once thought I was, but playing guitar still brings me a lot of joy.
Fun fact
I am not much of a TV fan, but the one program I can't get enough of is Master Chef. I'm not sure why, as I'm vegan and can't eat 90% of the things they make!
Favorite Alp trail run
The Pigne de la Lé in Switzerland above the Cabane Moiry. You get to run across some great mountain terrain, crossing glaciers and scrambling up alpine ridges to a lovely summit. It has everything I want from a mountain run. Plus, the Cabane Moiry has to be one of the nicest places in the Alps to stop and enjoy a post-summit beer.