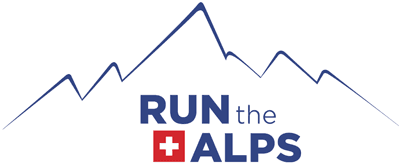 Chamonix Pilgrimage
Without a doubt Chamonix is the world's trail running epicenter. It's also the year round home for Run the Alps! This alpine town at the base of Mont Blanc hosts a series of major trail races and has one of the most active trail running clubs anywhere. Even the Mayor is a renowned trail runner! If you're a longtime runner, at some point, you really should make a pilgrimage to Chamonix.
It's not by chance, either. Chamonix valley has hundreds of miles of world-class trail running. It's a magnet for trail runners around the world, many of whom now call the valley home. You can run past glaciers, take a break at a mountain cafe, and ride some of the world's most impressive cable cars and mountain trains—all in the same day.
If you're considering a trip to Chamonix and want to take part in one of the region's many trail races, Run the Alps can help secure race entries and support you in submitting the required medical certification. For some races, Run the Alps has already reserved a limited number of entries.
Many clients also add in a few days on the other side of Mont Blanc, in the quiet Italian village of Courmayeur, where the pastures and huts of the bucolic Val Ferret have been a focal point for Italian trail runners for years.
Once in their life, every trail runner should visit the Chamonix valley, run through the pastures to an alpine hut, and feel right at home in what locals call the " Vallée du Trail."
TOUR CHALLENGE
Moderate – Challenging
More Info
Self-guided tour FAQ
When you sign up to run in Chamonix, your trip will be planned in detail.
Each self-guided tour includes the following components:
*In-country transportation to and from the tour is included.
*Three-star hotel and mountain hut bookings.
*Thorough travel instructions, regional information, our Guide to Trail Running in the Alps, and detailed run descriptions printed on durable, waterproof paper, complete with a run profile, time estimates, bail-out options, emergency numbers, and a map. See a sample of the 'Overview' section.
Typical pricing is $2,600 for a six-night, seven-day tour. Pricing includes a shuttle from the Geneva Airport to Courmayeur, Italy and from Chamonix, France to the Geneva Airport. Pricing assumes double occupancy. $600 single supplement. Since tour planning time and materials are the same regardless of trip length, cost for shorter trips are not reduced proportionally.
*Our Chamonix Pilgrimage self-guided trip can start as early as June 15th and as late as September 20th.
As we work with you to develop your self-guided itinerary, consider adding one of the many great Alp trail races to your plans. Please contact us to discuss trail race options and timing.
No matter where you are, on every self-guided trip, if a serious problem arises, Run the Alps is just a phone call away.
Terms and Conditions: Read up on Run the Alps' Terms and Conditions, Covid-19 policy, and travel insurance.