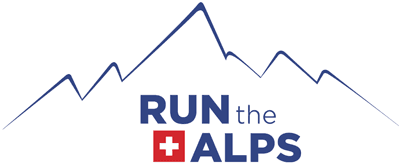 Trail Race in Chamonix, France
Trail run around Chamonix, France, the world's trail running capital, and take part in one of the six races of the Mont Blanc Marathon series. It's one of the most exciting times of the year to be here in the home of Run the Alps!
Working in partnership with Mont Blanc Marathon race organizer Club des Sports, Run the Alps has developed a unique package: a chance to spend a week exploring this legendary region of the Alps– and the opportunity to take part in one of the world's best known trail races. Most of the races sell out quickly, and sign-up for the 23km and 42km distances is by lottery. However, Run the Alps has a limited number of race entries available. (Please contact us for the latest availability.)
The Mont Blanc Marathon races kick off peak trail running season in Chamonix, with 10,000 runners from around the world taking part in the Vertical Kilometer, 10km, 23km Cross du Mont-Blanc, Salomon Golden Series 42km Marathon du Mont-Blanc, or the epic 90km race.
This is a great way to enjoy trail running in the Chamonix region and experience a classic Alps trail race, too!
Chamonix is the home of Run the Alps, so our staff will be on hand, and will join each of our self-guided guests for a visit in town, and a chance to review your plans for the week, discuss race preparations, and answer any other questions you might have.
Here's a typical Mont Blanc Marathon race package itinerary:
Day 1: Take a transfer from Geneva airport to arrive in Chamonix and check-in to your hotel.
Day 2:  Visit with Run the Alps staff member a local cafe to help plan your week, then trail run along the Balcon Sud, traversing the Aiguilles Rouges mountains in full view of Mont Blanc.
Distance 16km; Ascent 1340m; Descent 740m
Day 3: Enjoy a run up to see the Mer de Glace glacier, then along the Balcon Nord under the Mont Blanc "aiguilles", or needles. In the evening, dine at one of the many excellent restaurants in town.
Distance 17km; Ascent 1370m; Descent 1370m
Day 4: Enjoy a recon trail run of parts of the Cross du Mont Blanc and Marathon routes, or tackle the big vert of Chamonix with a run or fast hike up to the meeting of two glaciers at La Jonction at 2589m.
Distance 16km; Ascent 1000m – 1700m; Descent 1000m – 1700m
Day 5: Today, it's time to taper, perhaps with a gentle run up to lunch at the beautiful Chalet Floria.
Distance 7km; Ascent 350m; Descent 350m
Day 6: Today's a rest day! You'll pick up your race entry, bib, and perhaps enjoy the trail running festivities around town, including talks, visits with elite runners, films and more.
Day 7 and 8: It's off to the races! All weekend long, trail runners will be strolling the streets of Chamonix– and if you like, you'll be one of them! Enjoy a classic Alps trail race, and watch some of the world's best racers compete during your day off.
Dat 9: Depart Chamonix via shared airport shuttle back to Geneva – or another destination to continue your vacation!
Typical Pricing: $2,790 for a 8-night, 9-day tour, based on double occupancy. $900 single supplement. Race entry is billed separately, as part of our race partnership program.
More Info
Self-guided tour FAQ
When you sign up to run the Chamonix Marathon self-guided tour, your trip will be planned in detail.
The tour includes the following components:
* Shared 90-minute shuttle between Geneva airport and Chamonix, France.
* Three-star hotel bookings with superior-class rooms and breakfast included.
* A chance to meet with a Run the Alps guide or staff member to plan your stay in Chamonix and select run options for the week.
* Thorough travel instructions, regional information, our Guide to Trail Running in the Alps , and a variety of detailed run descriptions printed on durable, waterproof paper, complete with a run profile, time estimates, bail-out options, emergency numbers, and a map. See a sample of the 'Overview' section.
* Chamonix village guide, with sight-seeing tips and rest-day suggestions.
* We'll also include the Run the Alps Guide to Trail Racing in the Alps , to give you a head-start getting ready for your Alps trail race.
Typical pricing is $2,600 for a 6 night, 7 day tour. This includes a return shuttle from Geneva Airport to Chamonix. Pricing assumes double occupancy. $ 900 single supplement. Since tour planning time and materials are the same regardless of trip length, cost for shorter trips are not reduced proportionally.
There is an extra fee for your race entry through our race partnership program.
Our Chamonix Marathon self-guided trip can start as early as June 15th and as late as September 20th.
No matter where you are, on every self-guided trip, if a problem arises, Run the Alps is just a phone call away.
Please contact us if you have any questions.
Terms and Conditions: Read up on Run the Alps' Terms and Conditions, Covid-19 policy, and travel insurance.