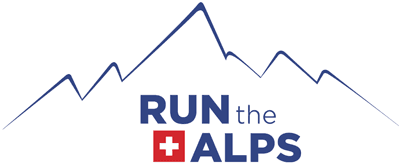 Verbier – Saint Bernard
Located in the French speaking South-West corner of Switzerland, Verbier is close to both Italy and France. The town itself lies on a south facing terrace, with the 4,000-meter tall Grand Combin opposite and France's Mont Blanc Massif beyond. Known as a world-class ski destination, Verbier is also an excellent summer base. While Verbier's excellent backcountry skiing and cosmopolitan town attracts jet-setters and extreme skiers, the summer here is more relaxed and low-key.
The region contains some of the quieter trails that the Alps have to offer, but you won't be short of mountain refuges at which to stop for refreshment. Verbier is few hours' train and gondola ride from Geneva airport. The town benefits from excellent Swiss transport to surrounding valleys. Each July, the region hosts Trail Verbier St Bernard, an event with trail races from 29km to 111km. If you'd like to include the TVSB trail race in your itinerary, let us know and we can assist with registration.
Sample Itinerary:
Day 1 : You'll arrive in Switzerland, then take a train and a bus to Verbier in the Val de Bagnes where you can check-in to your hotel.
Day 2: A bus ride along the Val de Bagnes brings you to the start of the climb up to the azure Lac de Louvie. From here, a traverse including the "Sentier des Chamois", or mountain goat path, brings you back into Verbier.
Distance 18km; Ascent 1410m; Descent 1380m
Day 3: You'll head into the Val de Bagnes by bus again for a run up through pastures to the Cabane de Panossière, perched on the glacial moraine. Cross the suspension bridge below the Corbassière glacier to loop back down into the valley.
Distance 19km; Ascent 1690m; Descent 1690m
Day 4: Today's run starts in the Val d'Entremont, at the head of which is the Grand St Bernard pass – the border betzeen Switzerland and Italy. Your run takes you back over to the Val de Bagnes, via the Col de Mille refuge on the ridgeline separating the two valleys. 
Distance 27km; Ascent 1270m; Descent 2000m
Day 5: Today you'll say good-bye to the Verbier St Bernard region, and depart for your post-tour destination.
More Info
Make it private and bring a guide. Your companions, your dates, your tour.
Self-guided tour FAQ
When you sign up to run in Verbier – Saint Bernard, your trip will be planned in detail.
Each self-guided tour includes the following components:
*Three-star hotel and mountain hut bookings.
*Thorough travel instructions, regional information, our Guide to Trail Running in the Alps, and detailed run descriptions printed on durable, waterproof paper, complete with a run profile, time estimates, bail-out options, emergency numbers, and a map. See a sample of the 'Overview' section.
Typical pricing is $2,390 per person for a 6 night, 7 day tour when sharing a double. $500 single supplement fee.
Since tour planning time and materials are the same regardless of trip length, cost for shorter trips are not reduced proportionally. Typical pricing for a four-night trip is $2,080, and $1,880 for three nights.
Our Verbier – Saint Bernard self-guided trip can start as early as June 15th and as late as September 20th.
As we work with you to develop your self-guided itinerary, consider adding one of the many great Alp trail races into your plans. Please contact us to discuss trail race options and timing.
No matter where you are, on every self-guided trip, if a serious problem arises, Run the Alps is just a phone call away.
Terms and Conditions: Read up on Run the Alps' Terms and Conditions, Covid-19 policy, and travel insurance.