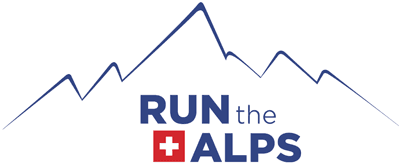 The Wild Engadine
The Engadine is one of the great trail running secrets of the Alps. A beautiful train ride away from the well-known mountain resorts of Grindelwald, Zermatt, and Chamonix, the Engadine's distance from those mountain hubs is exactly what makes it so valued by those who know it. The region is located in the Southeast corner of Switzerland, alongside the border with Italy. Its biggest town is St Moritz, and the area features some of the most scenic villages in Europe, with Belle Epoque period hotels, and ancient villages dating back centuries. Villages, connected by mountain paths, dot the landscape. For a trail runner, the region is a single-track paradise. Wild valleys are home to herds of ibex and quiet mountain huts are tucked into nooks and crannies. The trails here tend to be quieter than other regions of the Alps. It's a special place that quickly settles into your heart once you have run there.
Our self-guided trips in this region are based out of Pontresina, a relaxed village at the base of 3,262-meter high Piz Languard, which is home to Switzerland's largest population of ibex. Pontresina is easily accessible by both train and bus. If you like, schedule your trip here around the Engadine Ultraks trail race. Our partnership with the race organization means we can access race entries, at any time of year.
Sample Itinerary:
Day 1 : You'll arrive in Switzerland, then take a train to Pontresina in the upper Engadine valley where you can check-in to your hotel.
Day 2: Your first run heads up towards Piz Languard above Pontresina, then follows the beautiful Cresta Languard ridgeline. The run back to Pontresina follows the river along the Val Bernina. 
Distance 25km; Ascent 1360m; Descent 1360m
Day 3: While the summit of Piz Lunghin is on the cards today, your run starts with a few kilometers warming up by running alongside the Silsersee lake. You'll also pass through the tiny village of Grevasalvas, the setting for the 1978 movie Heidi.
Distance 20km; Ascent 1050m; Descent 1050m
Day 4: Today you take a bus just over the Maloja pass to Val Bregaglia to the start of a loop around the Piz Lizun mountain. 
Distance 19km; Ascent 1440m; Descent 1440m
Day 5: A loop out of Pontresina and passing four mountain huts is on the menu – the best distance-to-pie ratio of any run in the Engadine! You'll go to Piz Languard and Georgys Hutte at 3200m elevation. 
Distance 22km; Ascent 1640m; Descent 1640m
Day 6: Explore the other side of the Pontresina valley today, when you run up the dramatic Roseg valley. You'll pass a remote glacial lake, a classic Swiss Alpine Club hut and cruise back to town through beautiful forest. 
Distance 35km; Ascent 1650m; Descent 1650m
Day 7: Today you'll say good-bye to the Engadine region, and depart for your post-tour destination.
Make it private and bring a guide. Your companions, your dates, your tour.  Contact us to enquire.
TOUR CHALLENGE
Moderate – Challenging
Self-guided tour FAQ
When you sign up to a Run the Alps trip, your itinerary will be planned in detail. The Engadine trail running routes are between 20-35km long with 1000-1600m ascent. It is possible to shorten each route.
Each self-guided tour includes the following components:
*Three-star hotel accommodations.
*Thorough travel instructions, regional information, our Guide to Trail Running in the Alps, and detailed run descriptions printed on durable, waterproof paper, complete with a run profile, time estimates, bail-out options, emergency numbers, and a map – See a sample of the 'Overview' section.
Typical pricing is $2,390 per person for a 6 night, 7 day tour when sharing a double. $500 single supplement fee.
Since tour planning time and materials are the same regardless of trip length, cost for shorter trips are not reduced proportionally. Typical pricing for a four-night trip is $2,080, and $1,880 for three nights.
Our Engadine self-guided trip can start as early as June 15th and as late as September 20th.
As we work with you to develop your self-guided itinerary, consider adding one of the many great Alp trail races to your plans. Please contact us to discuss trail race options and timing.
No matter where you are, on every self-guided trip, if a serious problem arises, Run the Alps is just a phone call away.
Terms and Conditions: Read up on Run the Alps' Terms and Conditions, Covid-19 policy, and travel insurance.