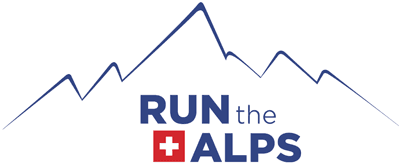 Express Tour du Mont-Blanc
This is our most challenging self-guided trip – a true high-mountain trail run for the trail runner who can take care of himself in big mountain terrain over long days that include technical trails and lots of vert. If you're an experienced runner who's completed trail ultras and is comfortable with the weather and terrain of remote mountain environments, this could be the trip for you.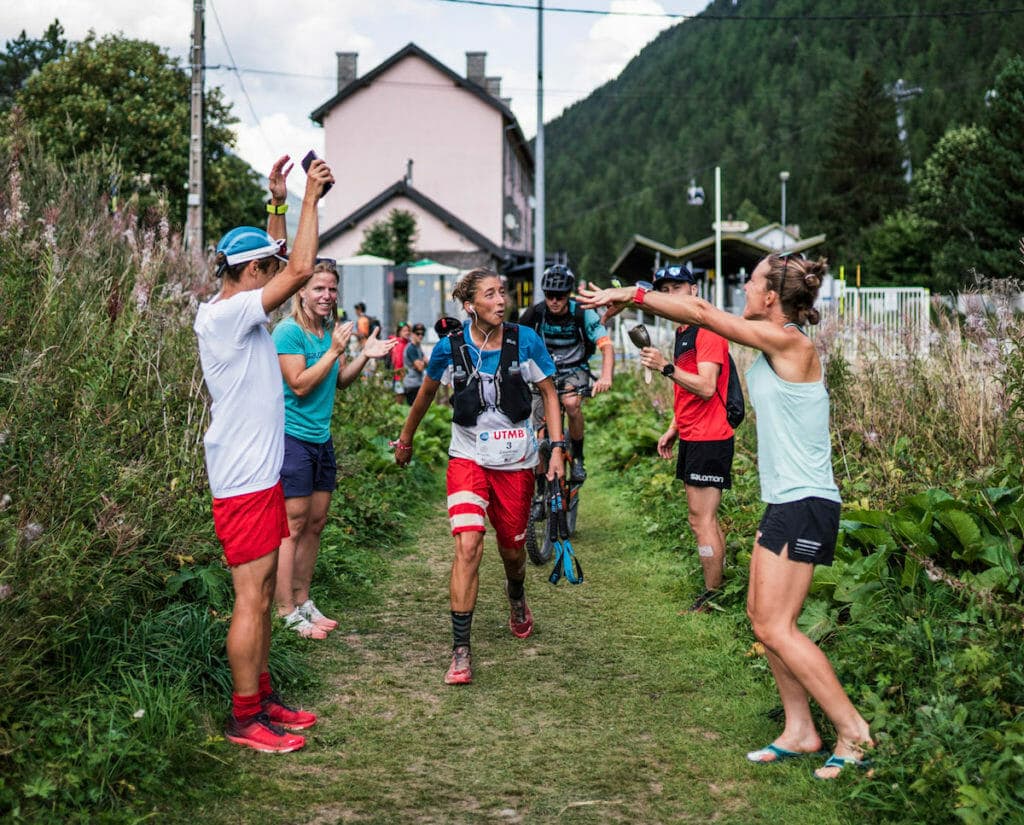 The Tour du Mont-Blanc is famous world-wide for its challenge and beauty and has gained an iconic status thanks to the UTMB® series of races. The "TMB" covers 170km and 10,000m of ascent and descent as it wends its way from France, through Italy, then Switzerland, finally returning to its starting point in front of the St Michel church in Chamonix.
Run the Alps has privately offered this itinerary for a number of guests in past years. Now, we're pleased to offer it to everyone. Although normally run in a week, experienced, exceptionally fit mountain runners can achieve the whole tour in four back-to-back days.
This trip is for trail runners who have their eyes on one of the UTMB® races in the years ahead, or who simply want to test their limits on a classic mountain running route. The itinerary includes the UTMB® and CCC® courses, and much of the TDS®, OCC® and MCC® routes, too. This tour will enable you to gain familiarity with the whole area of the race route and would, of course, be ideal training for the UTMB®.
We'll also include the Run the Alps Guide to Trail Racing in the Alps, for those of you prepping for an Alps race. As an official, licensed UTMB® Training Partner with UTMB®, Run the Alps has close links with the organization and can provide detailed information about the races, along with supporting materials.
We organize all the key self-guided tour logistics. (Details below.) One 30-pound bag will be transported via pre-arranged taxi service each day, so you can run with just a light trail running vest – and you'll still have all your items available at the end each day's run.
The itinerary is as follows:
Day 1: Arrive Chamonix, France
Day 2: Chamonix, France to Les Contamines, France – 23km and 1380m ascent
Day 3: Les Contamines, France, to Courmayeur, Italy – 48km and 2763m ascent
Day 4: Courmayeur, Italy to Champex-Lac, Switzerland – 48km and 2410m ascent
Day 5: Champex-Lac, Switzerland to Chamonix, France – 46km and 2460m ascent
Day 6: Depart Chamonix, France
*There are options to shorten the route each day.
Please email us first before booking this trip. We'd like to hear a bit about your trail running experience before booking this trip for you. For the right person, trail running the "TMB" in four days is a classic experience!
You can run the Tour du Mont-Blanc any time from mid-June through mid-September. For your convenience, we pre-booked tour dates. If you'd prefer custom dates, please contact us.
2024 Express tour dates have not been finalized yet. Please contact us for details!
TOUR CHALLENGE
Very Challenging
More Info
David Laney's Tips for running the UTMB®
Make it private and bring a guide. Your companions, your dates, your tour.
Self-guided tour FAQ
When you sign up for a Run the Alps trip, your itinerary will be planned in detail.
Each self-guided tour includes the following components:
*In-country shared shuttle transport from Geneva airport to Chamonix, and return at the end of the trip.
*Three-star hotel and mountain hut bookings.
*Dinners each night, except in Chamonix and Courmayeur; restaurant recommendations will be provided.
*Thorough travel instructions, regional information, our Guide to Trail Running in the Alps, and detailed run descriptions printed on durable, waterproof paper, complete with a run profile, time estimates, bail-out options, emergency numbers, and a map. See a sample of the 'Overview' section.
Typical pricing is $2,400 for a double-occupancy, 5 night, 6 day Express Tour du Mont-Blanc tour. $600 single supplement available in Chamonix and Courmayeur.
Our Express Tour du Mont Blanc self-guided trip can start as early as June 15th and as late as September 20th.
As we work with you to develop your self-guided itinerary, consider adding one of the many great Alp trail races to your plans. Please contact us to discuss trail race options and timing.
No matter where you are, on every self-guided trip, if a serious problem arises, Run the Alps is just a phone call away.
Terms and Conditions: Read up on Run the Alps' Terms and Conditions, Covid-19 policy, and travel insurance.