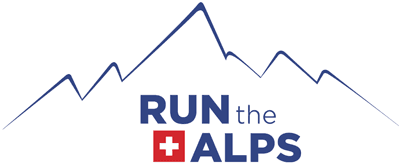 Limited Edition Max Romey Alps Chamonix Print
$50.00
From our friend, the talented trail runner and artist Max Romey, we're excited to offer trail running art from the Alps!
It's a safe bet that there is no place more famous in the world of trail running than the steps of the church of St. Michel, in Chamonix, France. The world's best-known race, the Ultra-Trail du Mont-Blanc®, starts and finishes here. It's here, too, on the steps of the church, that Kilian Jornet and Emelie Forsberg both set the current fastest known times up and down 15,780-foot Mont Blanc.
If you've come on a Run the Alps Tour du Mont-Blanc trip, you know this spot well. Our trip starts here and finishes on the same steps with cold beers from Chamonix's Big Mountain Brewery, along with hugs, high-fives, tired legs and big smiles.
While visiting us here in Chamonix, our friend Max Romey painted this iconic location. Like his trail running art, Max Romey is one-of-a-kind. A renowned filmmaker who has filmed the world's best trail runners, Max is also a wonderfully talented watercolor artist.
This is the first in what will be an annual series of Alps trail running watercolors we'll be offering from Max. These are true works of art, and we hope Max's colorful images will hang in a special place in your home or office—and remind you of your great trail runs, whether in the Alps or elsewhere.
Each of these prints has been signed by Max at his home outside Anchorage, Alaska. This is a limited-edition printing of 100, reproduced on archival paper. Be forewarned: when they are gone, they're gone.
See the one-minute film Max made for Go-Pro, while joining us here in the Alps. ["one-minute film" links to https://youtu.be/azgvOyBB7fA]
Read about Max in this article by Run the Alps' Doug Mayer. ["this article" links to https://trailrunnermag.com/snowball/34381]
Dimensions: 11" x 17"